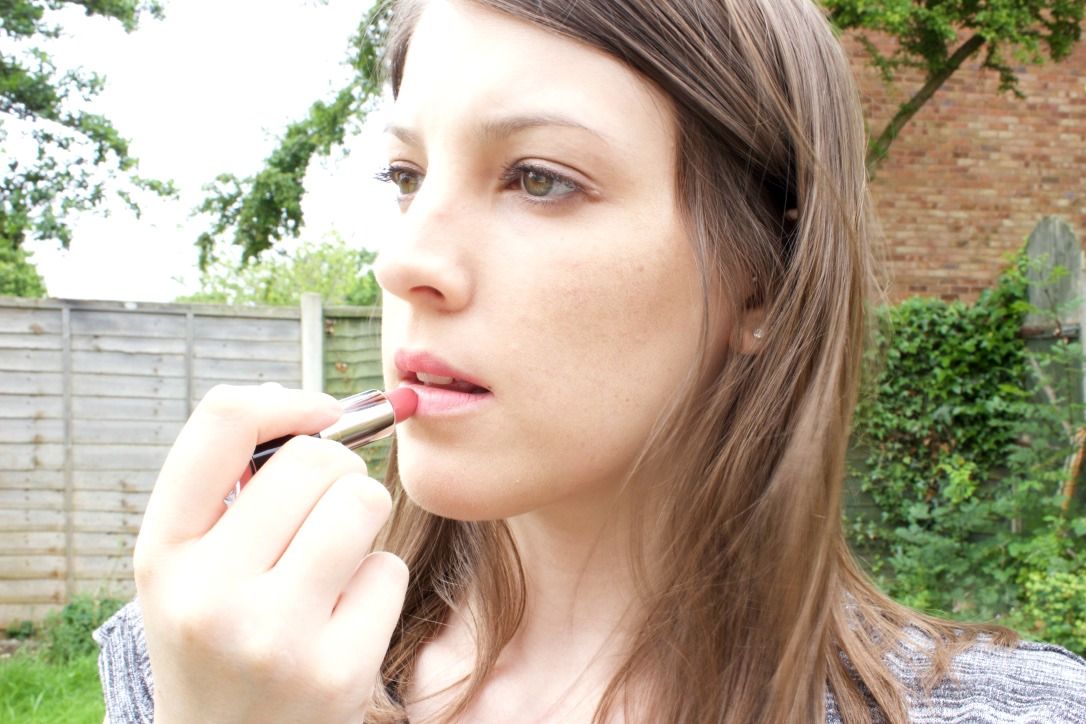 I've mentioned several times on this blog that I'm not a lipstick person. I'm not even a lipgloss person. The furthest I go when it comes to lip products is an unscented, non-coloured balm, but that was until I discovered nude lipsticks.
I've featured a couple on the blog this year and I was recently sent some lipsticks from the Freedom Makeup Pro Bare collection* so thought I'd chat about them today.
Freedom is a relatively new brand, created off the back of Makeup Revolution, which is one of my favourites! The intention is to provide professional quality makeup for budget prices. Each lipstick from the Pro Bare collection is £1. Yes, just one little pound. I'm not joking.
I rather love the nude shades in this collection and they range from pretty peach to beige, perfect for someone like me who has rather pale skin and is a bit nervous of dark and bright red shades. On application the lipsticks are a little thin and not hugely pigmented but a few coats does seem to fix this. I opted for a pink shade in the pic above and as you can see, it's ideal for creating a 'barely there' make-up look.
Overall I really like the whole collection, there's a nice little range of neutral shades, which are right up my street. This is definitely the type of collection you should pick up if you want to ease yourself into wearing lipstick more often. A great starter kit.
Have you tried the Freedom Makeup Pro Bare collection? Let me know your thoughts in the comments.
*I was sent these lovely lipsticks as PR samples.