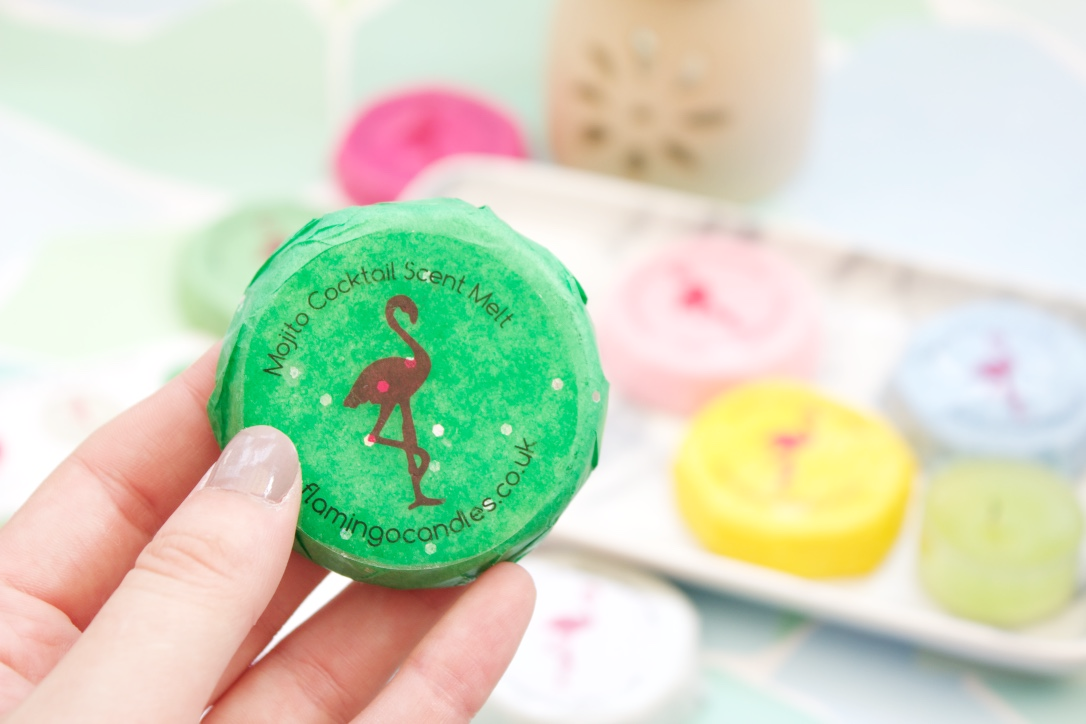 Can you believe it's July already? A new month means a new Melt Crowd box from Flamingo Candles. If you missed my previous post about the first ever box from this company, you can read it
here
. I mentioned in it that I will probably get absolutely overrun with melts, which is exactly what has happened. The reason being, I've been breaking up the melts to burn and they have lasted absolutely ages! So I may be overrun with the things but it's definitely a good thing.
When I walked through the front door I could smell the July box before I could see it. Even in the cardboard, these melts were filling my lounge with gorgeous scent. The only I could really smell over all the others was the Mojito scent, which is absolutely
a-mazing!
.
There's eight melts in total including Raspberry & Salted Caramel, Cucumber & Melon, Mojito, Green Tomato Leaf (exclusive!), Lemon Curd, Oriental Lotus & Rose Otto, Pink Lemonade and Island Breeze (another exclusive) and once again, they're all totally up my street. For £10 this is an absolute bargain of a box and it's taking the blogging world by storm at the moment.
I can't recommend this subscription box enough really. The first two have been pretty amazing but I'm really looking forward to more seasonal/themed boxes, in particular autumn scents later in the year and even Christmassy ones too! The possibilities are endless and as I mentioned in my first post about the box, this is a great way to discover new scents and get a sample of them before investing in full-size versions.
Have you tried the Flamingo Candles Melt Crowd box yet? Let me know your thoughts in the comments.