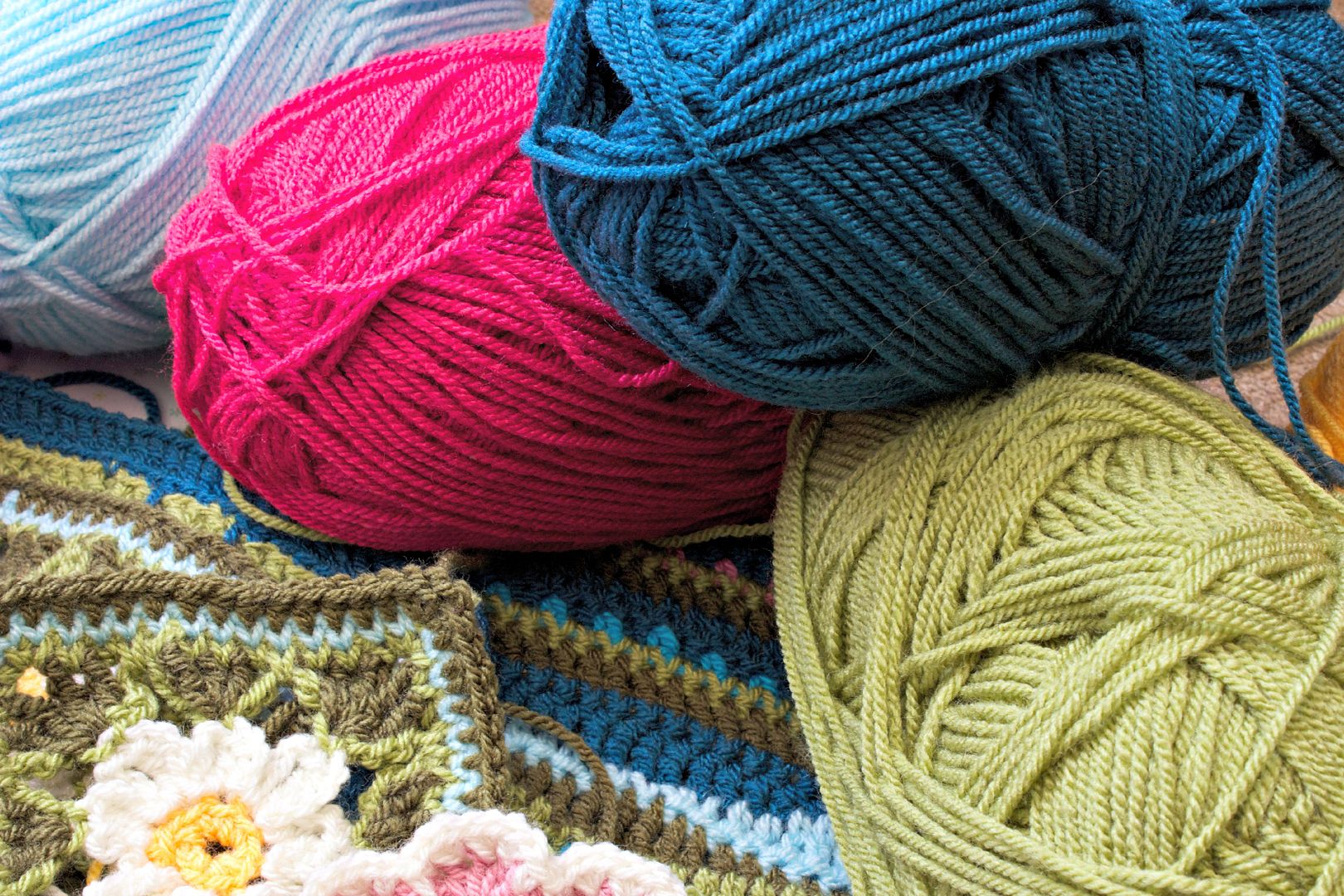 This year has been the year of new hobbies for me. In February I took up spinning and crochet and have recently taken up Yoga as well. I thought I'd start by writing a post about crochet, mainly because I can't believe I've kept it up as long as I have.
It started out as a way to get me out of the house of an evening. I was getting a bit fed up of coming home from work every night and sitting on the sofa infront of the tv so now every other Thursday I go along to crochet class with my mum. I'm probably the youngest person in the group but it's still quite fun and I have enjoyed learning a new skill, which I didn't think I would.
There's been plenty of times when I've got annoyed with it and it's ended up across the room but I have managed to start making two blankets and get through them quite well. It's so good to see your hard work paying off as the blankets grow. At the moment we're all working on the same 'lily pond' blanket and although it is quite difficult and time consuming, it is a good way to relax in the evening and take your mind off things.
I've been looking up lots of patterns online and am itching to have a go at something on my own. While crochet is something you can get on with on your own at home with the help of tutorials and youtube, it's also really nice to go to the class every other week and see what everyone else is up to and get lots of inspiration!
I will be sure to keep you update on some of my projects in the future. What hobbies have you taken up recently? Let me know in the comments.