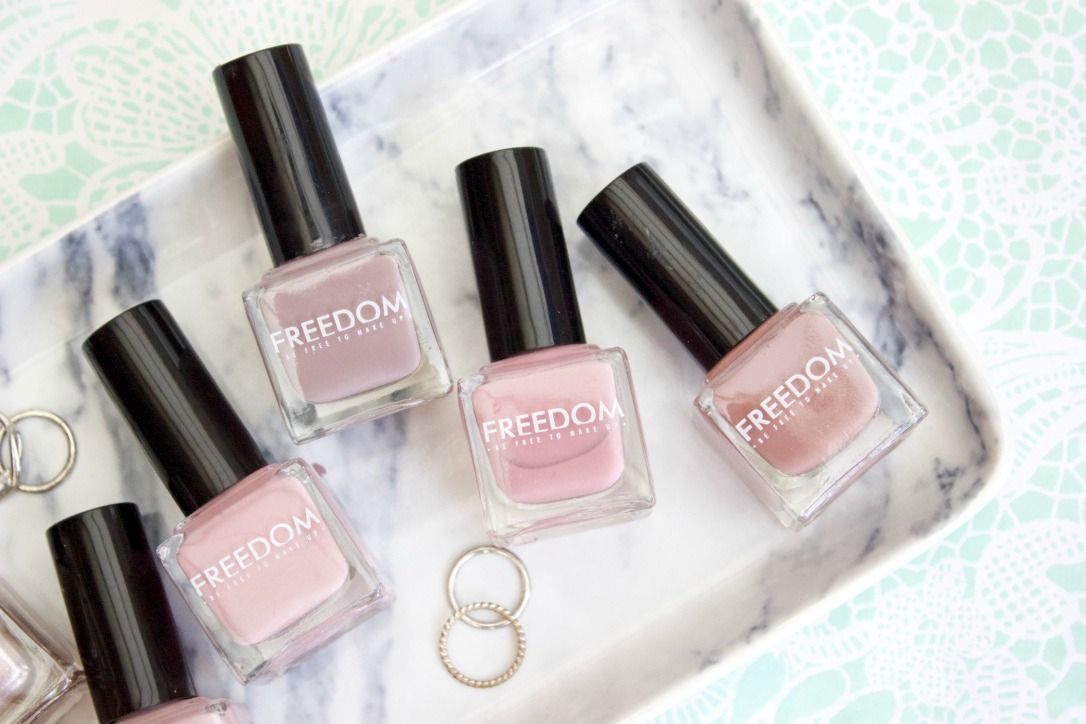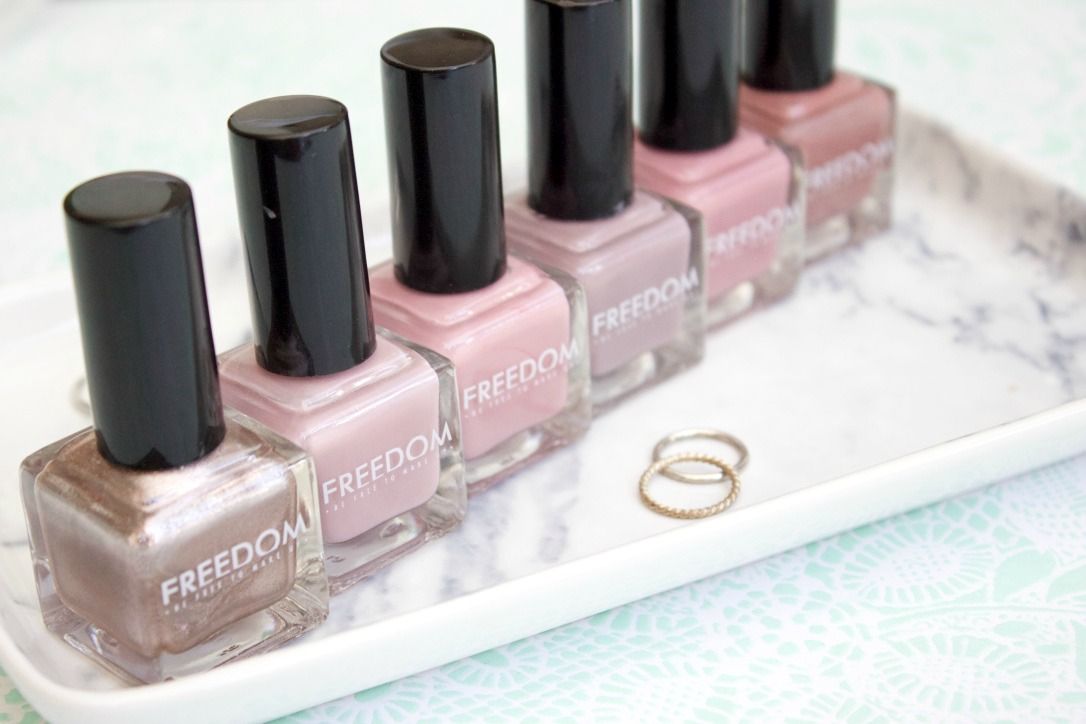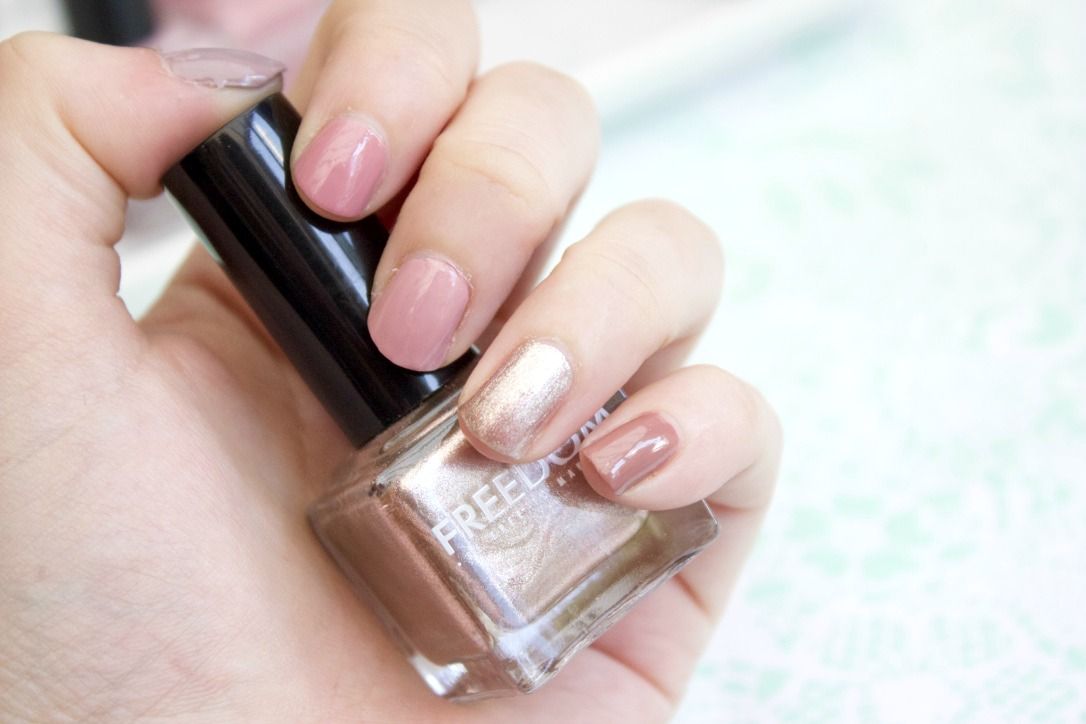 So you've heard of Makeup Revolution? Well, the guys behind the brand that has taken the beauty blogging world by storm have now started a new brand, Freedom Makeup London.
Freedom is all about professional performance makeup at reasonable prices, so perfect for the likes of moi! I was recently sent the brand's new Les Nudes range of nail polishes and I have to say I'm already super impressed.
Not only are the shades COMPLETELY up my street, ranging from buttery pinks/mauve and chocolate to pretty glitter, but they are only £1 each. Can you believe that? They're good sizes too and come in bottles reminiscent of the Deborah Lippmann ones, but for a fraction of the price!
There was a slight accident with one, which had leaked a bit and so the air got to it, causing it to go a bit gloopy but I entirely blame the postman for that one. Never mind though as the other polishes performed really well, applying really nicely and only needing two coats for a nice finish.
They took a little while to dry but they do last a good old while. Only a couple succumbed to the washing up chip test! For £1 you can't really complain though!
Looking at other products from the range I do notice similarities between Freedom and Makeup Revolution but I think the idea of launching an entirely new brand is great and I'm excited to see what's to come. Besides, who doesn't love an excuse to buy yet more makeup? I think it's a hit!
*This post contains PR samples.