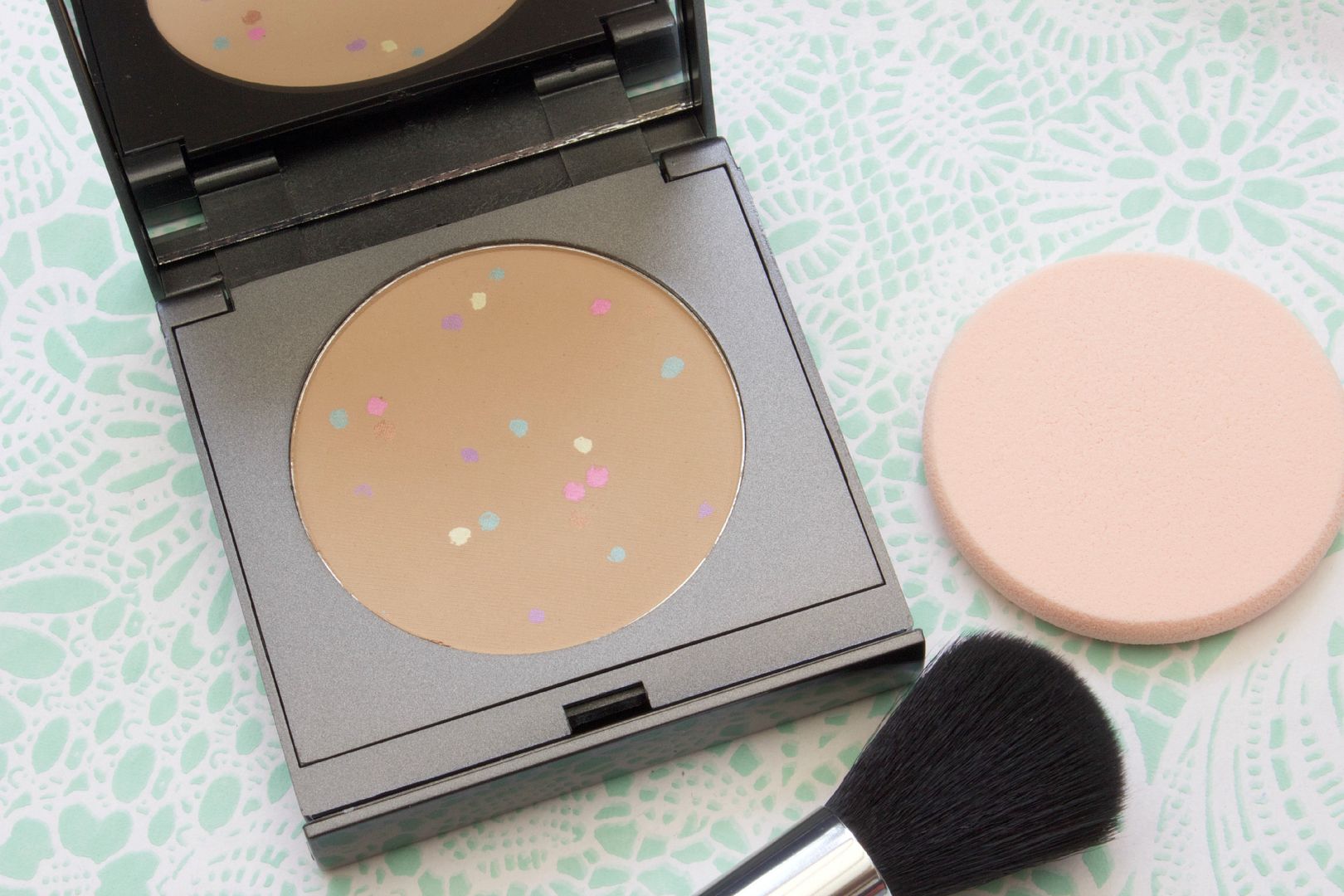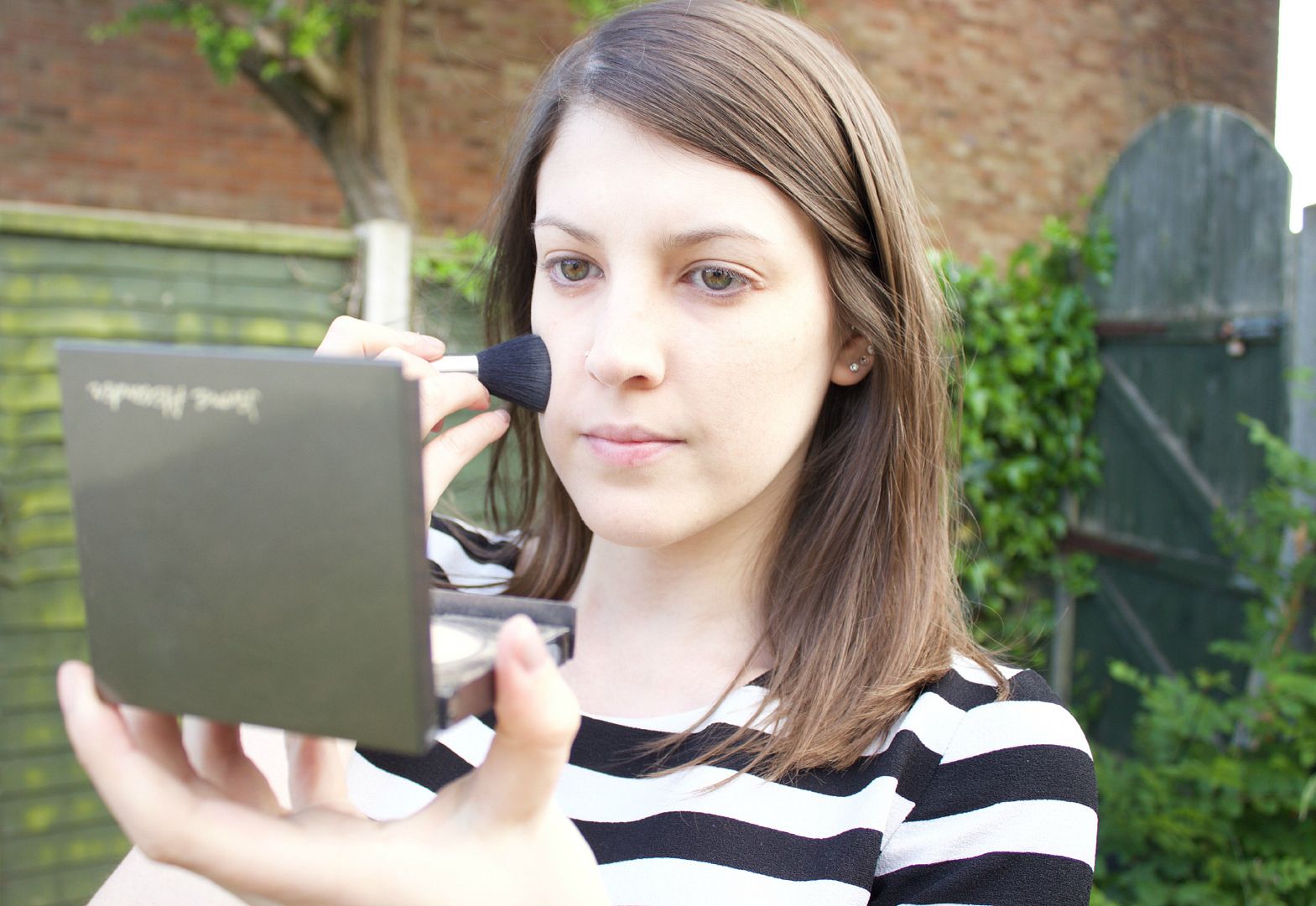 I've got to be very honest with this one and say that the Jerome Alexander Magic Mineral Powder is one of those products I've seen in the past advertised on TV or on those stands in Boots and I thought it looked a bit tacky. The nasty plastic packaging doesn't help, but once I actually used the product, it changed my mind completely, proving the theory that you shouldn't judge a book by its cover or a concealer by its packaging in this case.
In a nutshell this is a powder that contains foundation, corrects and conceals. I thought it couldn't possibly work. For starters it looks pretty orange in its packaging but I was pleasantly surprised that it matched my skin tone, seemed to cover my redness really well and left my skin looking pretty flawless.
You'll see there are various colourful splodges in the powder, which I thought were there possibly to just look pretty, however this is where the magic happens. Each colour has an important job: Pink to brighten dull skin, Mint for discolouration, blemishes and marks, Purple to help cover yellow and sallow complexions and Yellow to hide discolourisation under the eyes. Working together these four shades combine with the powder to create a fab little product.
After application it didn't look like I had foundation on but my skin looked great. It didn't look like I had a thick coating of powder on either, which is a huge bonus. The powder didn't dry on my skin like many powders do and have done in the past, instead it concealed and corrected my redness really well. It's also hypoallergenic, contains natural SPF and is fragrance free!
The actual compact is a good size but I don't like that there's nowhere for the brush to go. I'm not keen on the sponge applicator so will probably discard it but it would be nice to have some way of keeping the compact and brush together. For £9.99 this is definitely something I think skeptics need to try out as I think you'll be suitably impressed. The only thing that I personally think needs improving is the cardboard/plastic packaging but once opened you can easily discard it!
Have you tried the Jerome Alexander Magic Mineral Powder before? Let me know your thoughts in the comments.
*This post contains a PR sample.