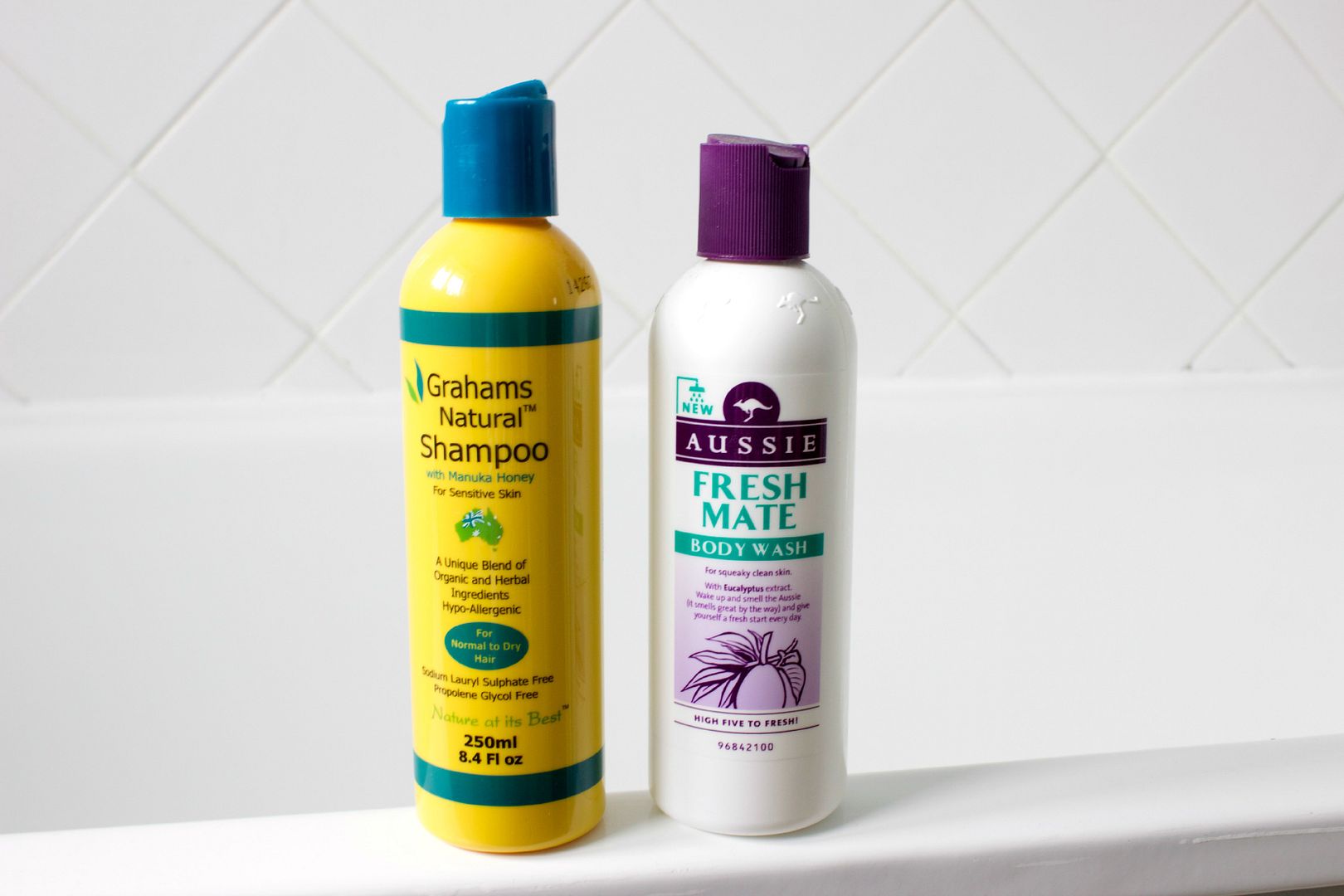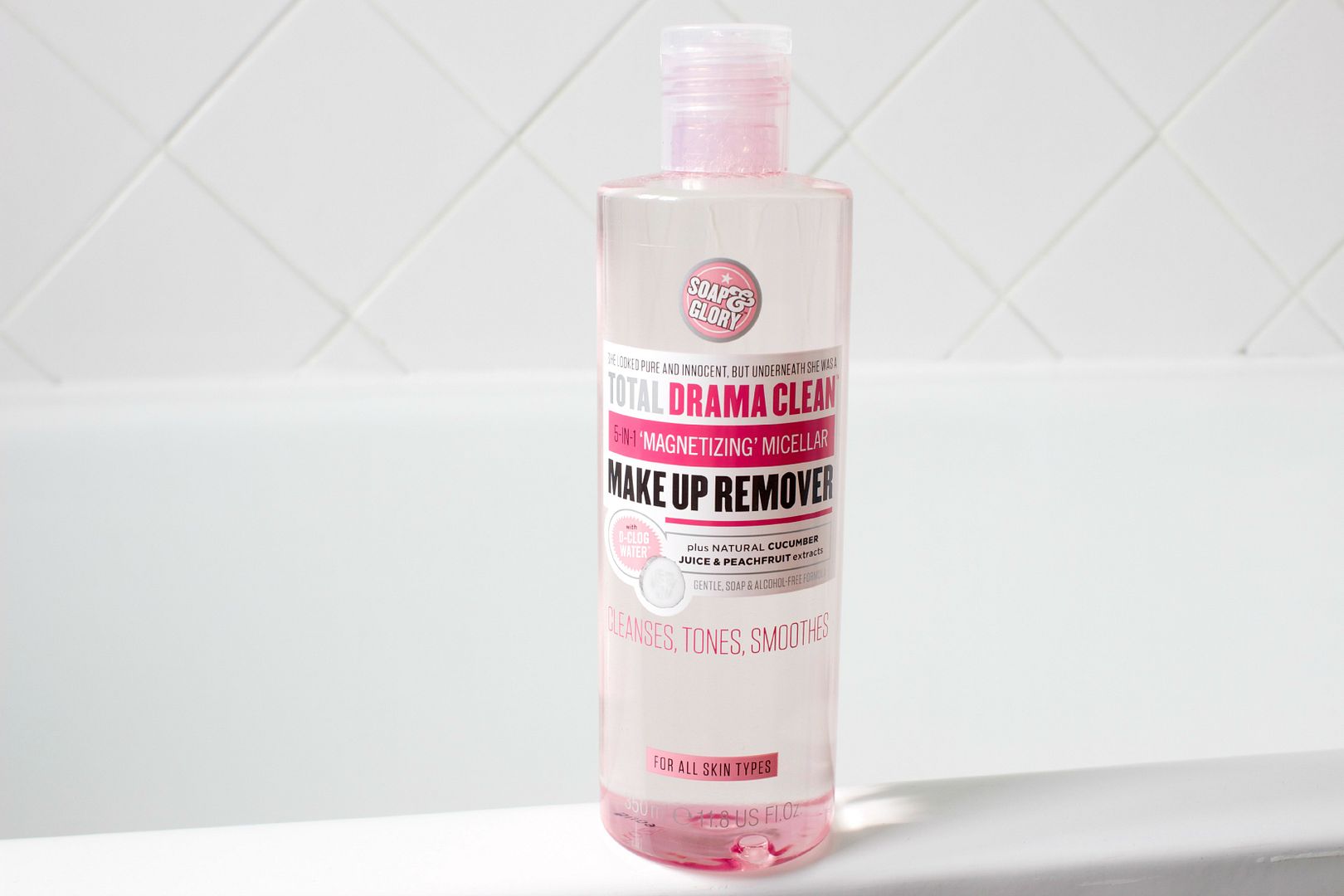 I don't know if you've noticed but all of this week's posts have featured products photographed in my bathroom…and this is no exception. It's a good job I cleaned it at the weekend isn't it?! I've actually discovered it's a great place for product photos because it's white and it gets a lot of light through the window. Will have to remember this for the future!
Graham's Natural Shampoo with Manuka Honey*
I don't tend to try a lot of natural/organic product for my hair but I guess these are probably the best types of products to use. I was recently sent this shampoo and the conditioner and thought it couldn't hurt to give them a little try. The shampoo contains natural ingredients suitable for all hair types and it also contains zero parabens. All good.
It's also great for people with sensitive scalps. I have pretty sensitive skin so I would imagine my scalp is pretty sensitive too. I have suffered in the past with my scalp and while I've not really noticed much different with my scalp after use, I do notice that my hair is left lovely and soft as well as smelling great thanks to the manuka honey! The shampoo is a bit pricey at £14.99 but if you're into your natural products then I'd definitely recommend giving this a go.
Aussie Shower Gel Fresh Mate with Eucalyptus
I have been looking for the new Aussie shower gels for ages. I'm a huge fan of the shampoos and picked up the Eucalptyus gel as well as the Ginseng one and both are perfect for giving you a zesty wake-up call in the mornings.
Sometimes with scented shower gels they can leave my skin feeling a bit itchy due to the non-natural chemicals/ingredients but these were absolutely fine and the scent definitely lingers long after you've left the shower.
Soap & Glory Drama Clean 5-in-1 Magnetizing Micellar Makeup Remover
I haven't used a Soap & Glory product in ages but I was looking to repurchase my No7 Make-up remover, which is half the size of this and comes in at £8. The S&G one costs just £6 and is double the size so it was a no brainer really. I've yet to use this as I still have a tiny bit of my No7 one to finish up but I did give it a quick sniff and it smells amazing, of cucumber and peach. Delicious. Will definitely be dedicating a full post to this so keep your eyes open for that one.
Trevor Sorbie Volume Shampoo
Stupidly I realised I've featured this already in my favourites post so I'll keep this short and sweet. It leaves hair soft and with a bit of bounce, pretty much what it says on the tin!
Phil Smith 'Big It Up' Shampoo
I finally found the Big It Up shampoo in Sainsburys of all places! This gives my hair great waves of volume and leaves it feeling lovely and soft too. It contains soy proteins which are ideal for fine/flat/flyaway hair, which is everything my hair is. Would highly recommend!
What products are you loving at the moment? Let me know in the comments.
*Hey, guess what! This post contains a PR sample...