(L to R:) Crunchy Cake, Cupcake Topping, I'm Lost in You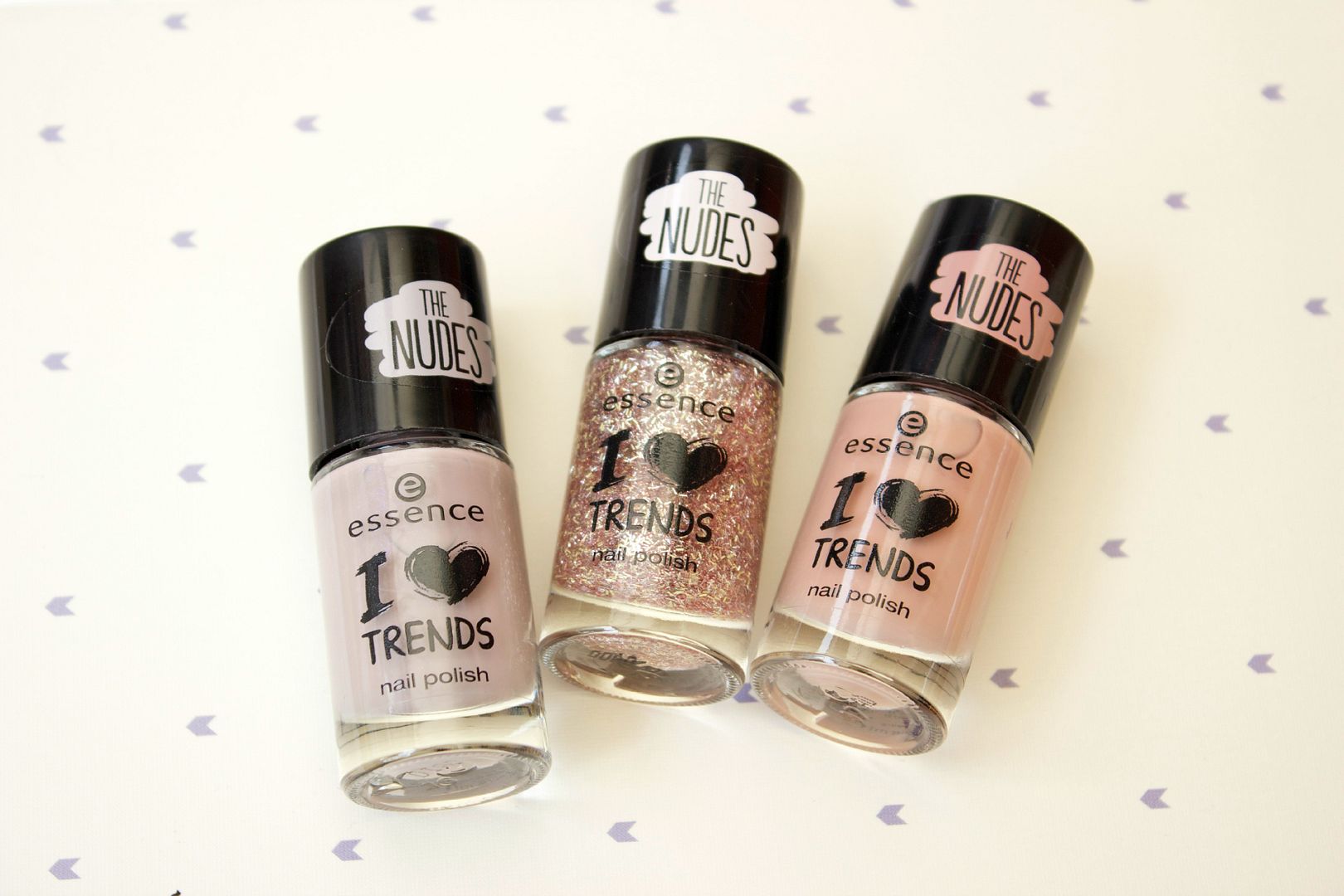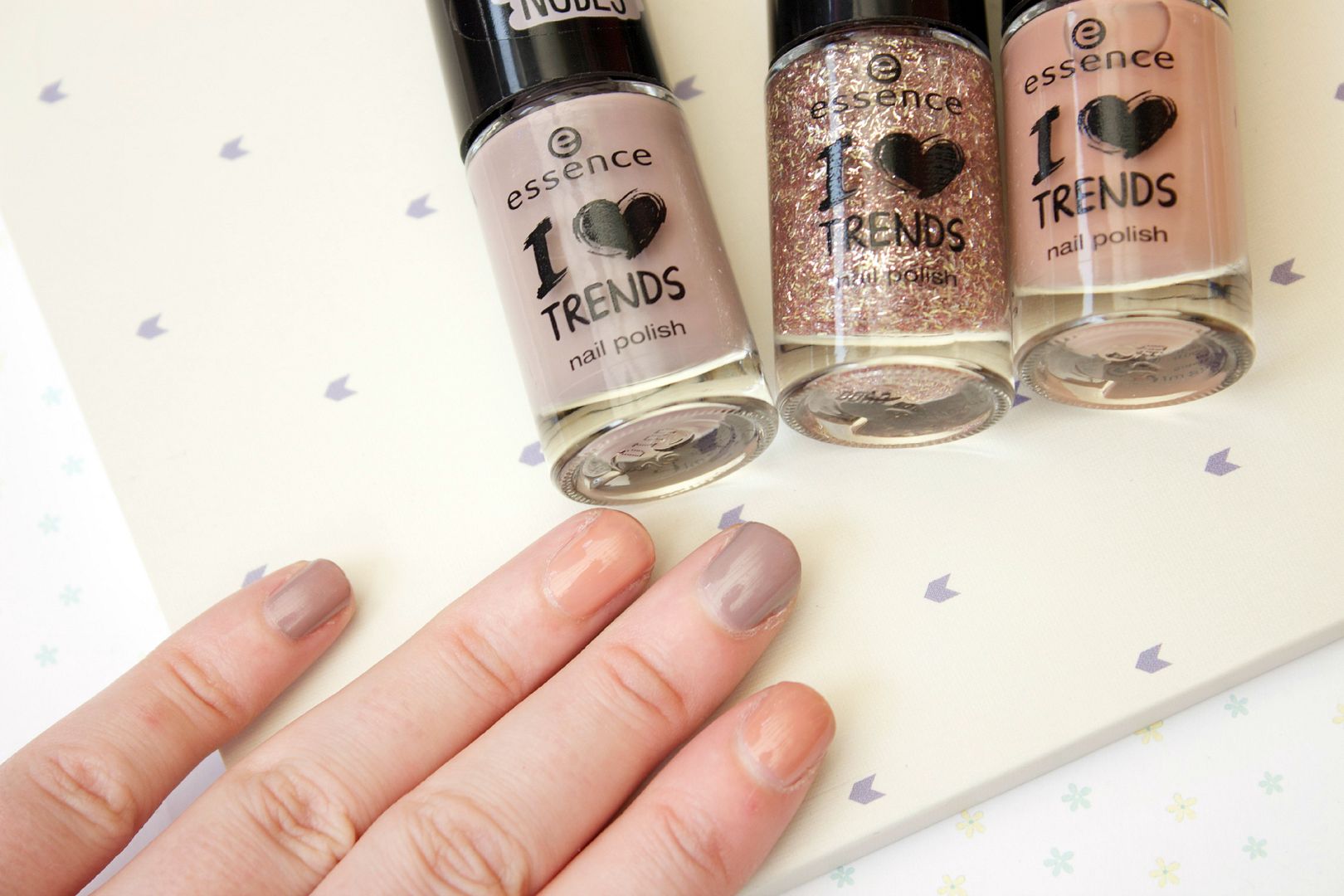 Sometimes I find it so hard to choose a nail polish colour. When I don't fancy a pastel or a bright shade I usually opt for something nude. I was recently doing the rounds in my local Wilkinsons, which by the way, is great for cheap beauty products and I spied some new ranges on the Essence stand. What particularly caught my eye was 'The Nudes' range, which are all beige/greige tones with the odd sparkle shade thrown it.
It was really hard to choose which shades to go for but in the end I opted for 'I'm Lost In You', which is a buttery beige, 'Crunchy Cake', which is a gorgeous greige/purple and the best named one of all 'Cupcake Topping', which is a pretty, sparkly topcoat that looks perfect over either of the other shades.
They're really lovely to apply, thick but not thick enough to go horribly gloopy on application. I only needed one coat of each aswell, which I was really surprised about, especially as 'I'm Lost In You' is quite a light shade. They dried pretty much instantly too. 'Cupcake Topping' is such a gorgeous top coat, perfect for a party night out. They're staying power is pretty good too, lasting a good couple of days before chipping. The best part is that they're only £1.80 so you can really treat yourself!
Have you tried Essence's polishs yet? Let me know your thoughts in the comments.