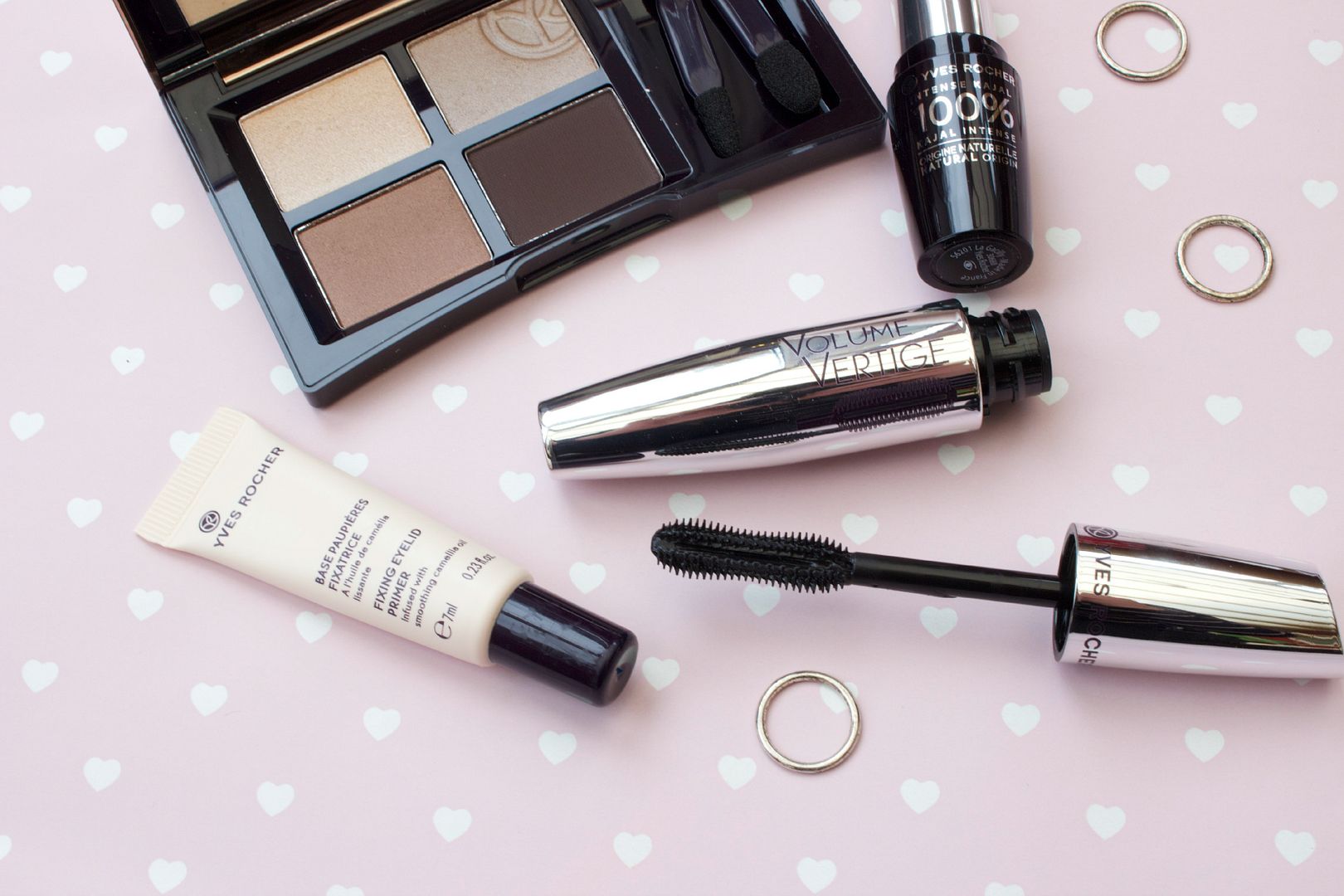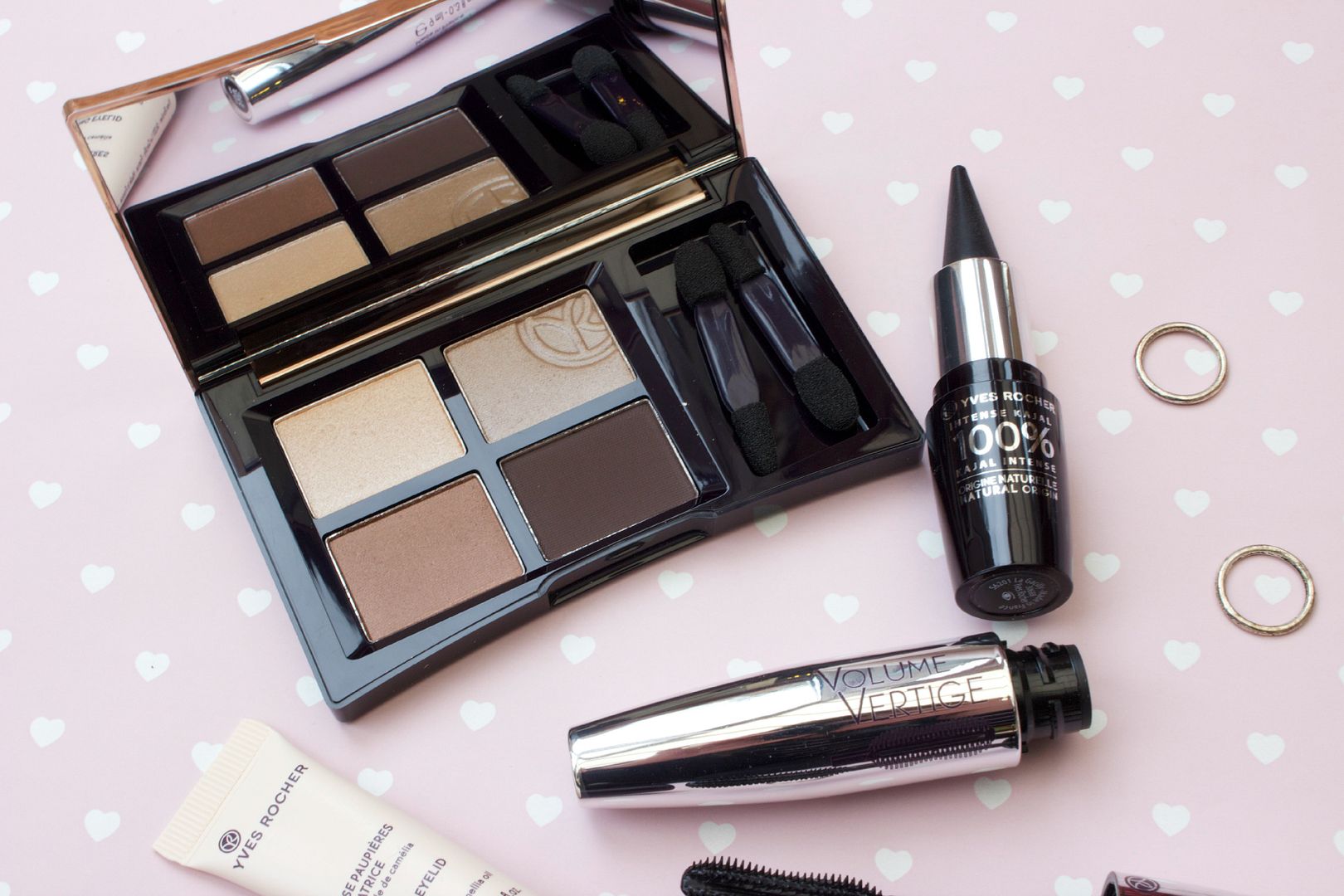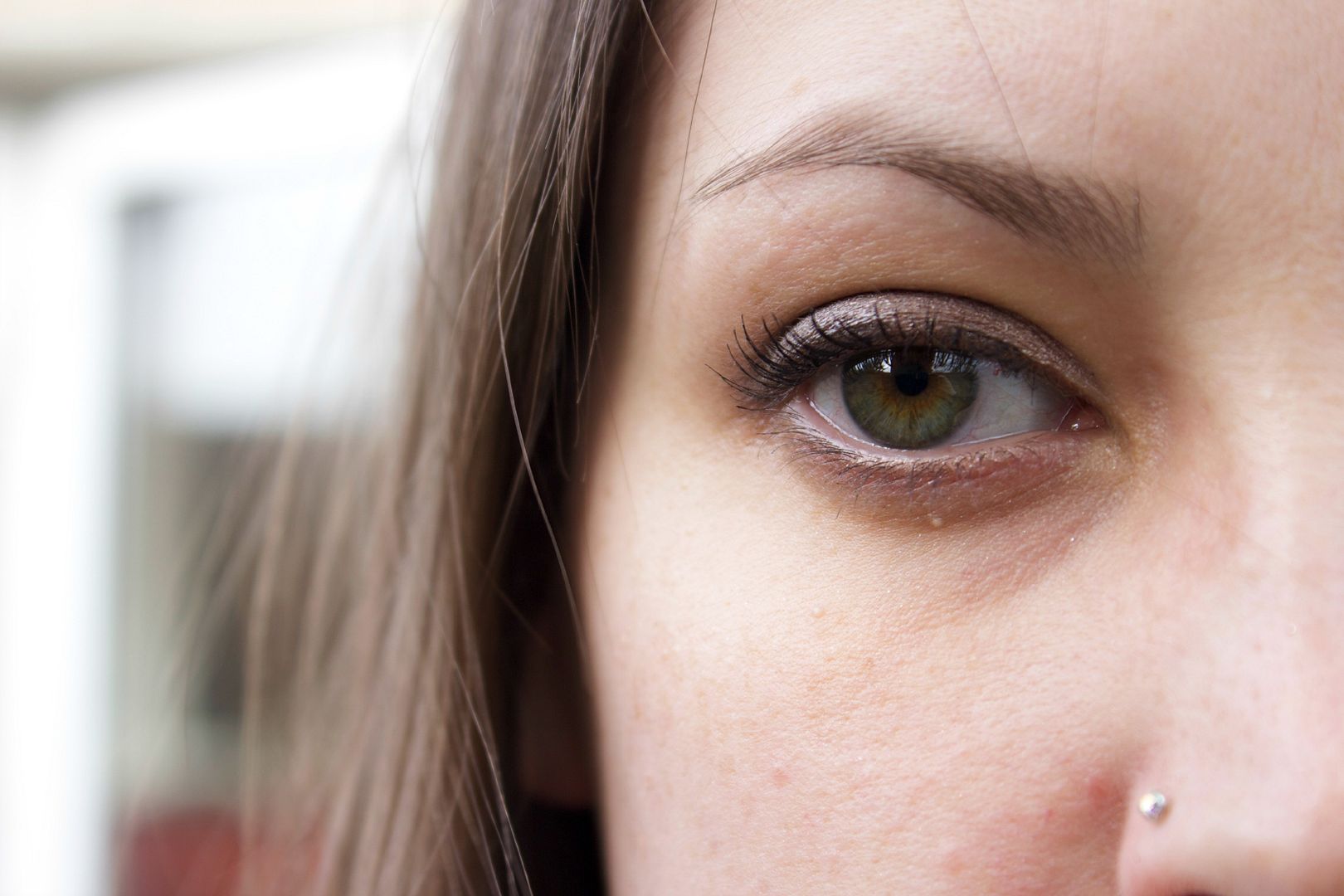 I'm all for smokey eye make-up, but give me dark eyeshadow shades and heavy black liner and I'm no good. Blacks/greys and heavy liner just look strange on me, I'm not sure if it's just because I'm not used to it, but once applied I look very 'gothic'. I much prefer a brown/copper smokey eye, something much more subtle and less in your face.
I was recently asked if I'd like to try the Smokey Eye package from Yves Rocher and because I just do not have enough lovely brown eyeshadow palettes (yeh right!), I quickly agreed. I'm always interested in trying different neutral palettes to see how well they perform when it comes to every day looks and smokey eyes.
For this look I was treated to the
Fixing Eyelid Primer*
,
Intense Kajal eyeliner*
,
Mascara Volume Vertige*
and the
Quad Eyeshadow palette in red-hot brown*
.
I never usually use an eyeshadow primer but I'm loving this little mini one. It's got camellia oil within it so not only does it help keep your eyeshadow in place, it also does good, nourishing things to your lids.
The quad is really pretty and comes in beautiful gold packaging. It looks very high end and the shadows themselves are really well pigmented. The shades available are great for creating the more subtle smokey eye look that I'm a fan off. The lightest shade is great as a base and the two darker shades are great for blending all over the lid. Finally, the darkest shade is great as a liner or popping in the corner of the eye and blending out.
The shades can be used wet or dry. I've used them dry here and I'm really loving the finished look. The only teeny tiny annoyance I had was that there was quite a lot of fall out, but nothing that can't be swiped away with a cotton pad!
When I opened the eyeliner I must admit it looked a bit scary. It seems to be somewhere between a kohl pencil and a liquid pen eyeliner. It's very soft on application but I feel a strong black eyeliner on this look would be a bit much so I just dotted it on the lid and into the corner and blended it in to create a bit of a darker edge. I do really love the finished look but I definitely need to get practising and get used to a proper eyeliner look I think.
I finished the look off with the mascara, which I was pleasantly surprised with. The wand is a lot bigger than what I'm used to. I usually use a thin wand to get longer lashes but I found this one, which was quite bobbly, still produced some nice volume and didn't clump like hell like most mascaras do.
I think these products are the ultimate make-up bag staples. I think every make-up lover/make-up artist needs these sorts of things in their kit. They are definitely all going to be taking up a position in my everyday make-up bag and if I were browsing the website myself with the aim to buy some new bits, these are definitely the sort of things I'd be picking up as they're very me, the quad especially!
What do you think of the Yves Rocher smokey eye? Let me know your thoughts in the comments.
*This post contains PR samples.