The Body Shop Fuji Green Tea Bath Tea - £12
The Body Shop Fuji Green Tea Bath Tea Infuser - £5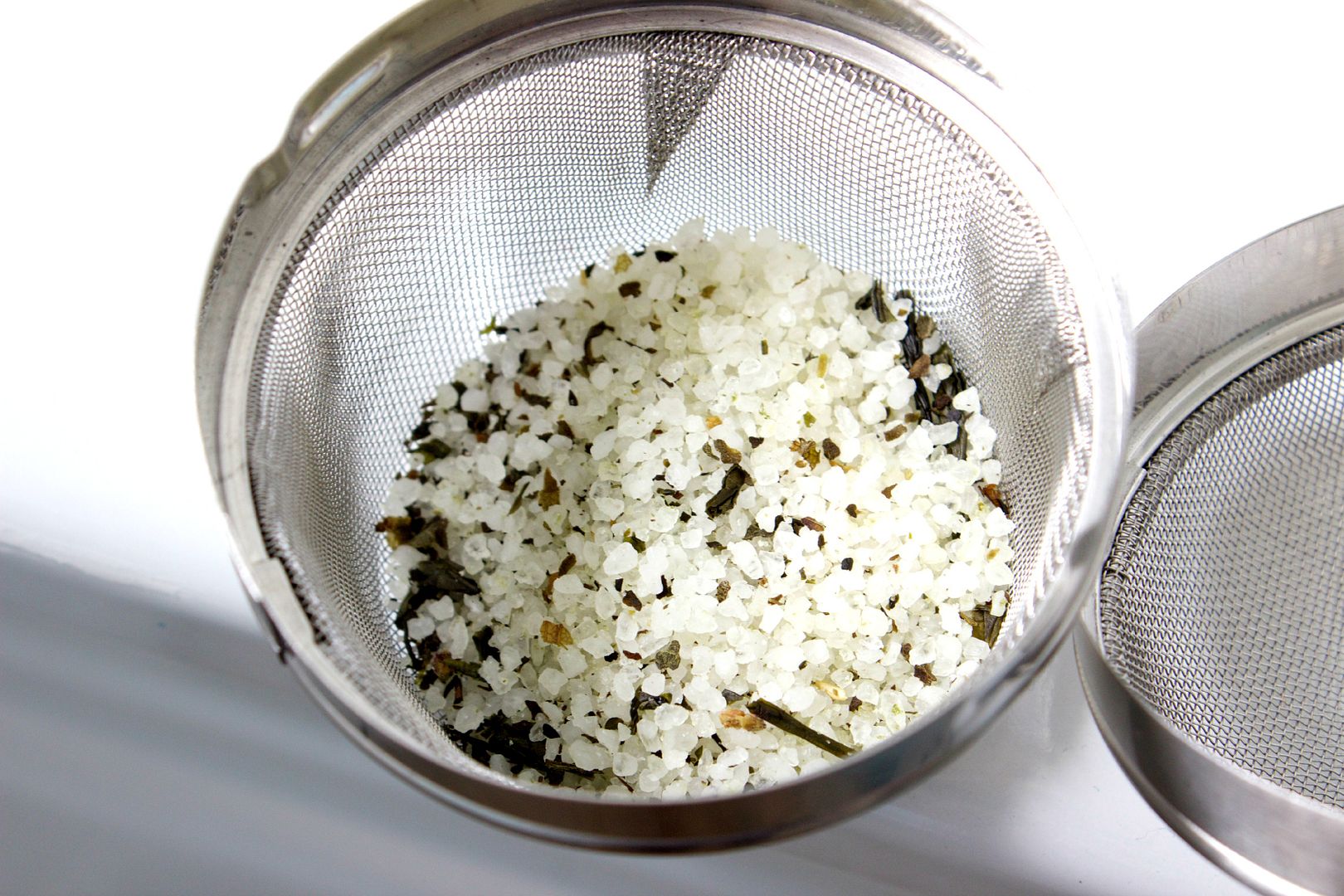 Do you love tea so much you could bathe in it? Well, now you can...kind of.
I was so intrigued about this bath tea when it started popping up on a few blogs so I picked up a tin and thought I'd give it a try. If you've tried any sort of bath salt or bath bomb (particularly Lush bath bombs) with any bits in then you might find them a tad annoying, as I do. I don't really like sitting in the bath being able to feel the gritty pieces on my skin so this bath tea is perfect as the blend of bath salts and real green tea leaves can be popped in the bath tea strainer (sorry, infuser!), which can then be dropped into the water or hung thanks to the handy hook. Ultimately you're left with a bath that has no horribly floaty bits in and most importantly, no mess and leftover bits in your bath once the water is drained.
I personally think the bath tea is a touch of genius and a great play on what bloggers love most, tea! The Fuji Green Tea scent is so refreshing and zesty and I used this with a whole variety of other bubble baths and scents yet it was this one that I could smell the most. It would be just as good used on its own too.
For £12 you really do get a good amount of salts/leaves, which come in a packet inside a tin, perfect for keeping them clean and tidy in the bathroom. The tea strainer is an extra £5, which isn't
too
pricey as you'll be able to use it again and again and again!
Have you tried the Fuji Green Tea Bath Tea? Let me know your thoughts in the comments.