Latest In Beauty Capital FM Beauty Box - £14.95*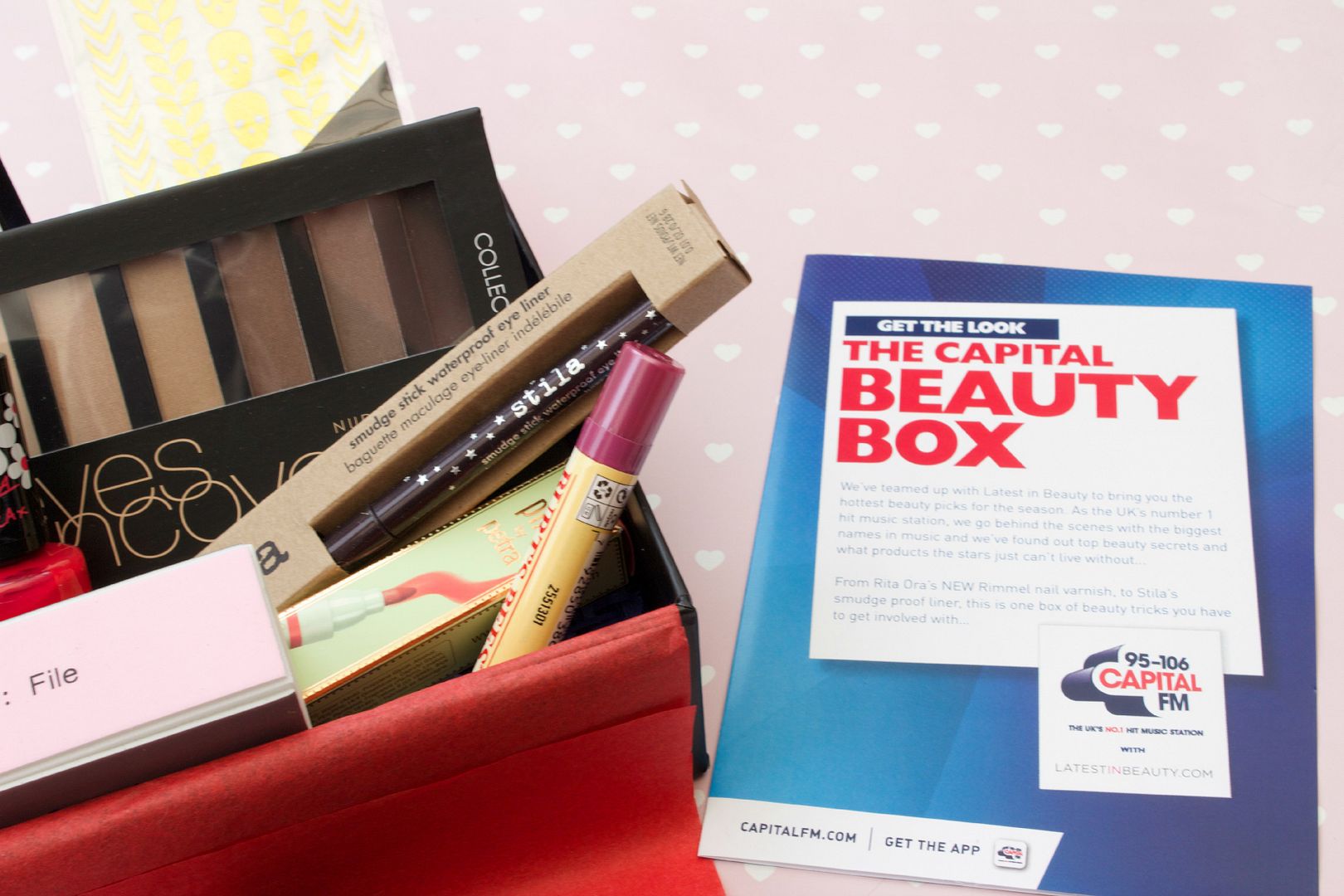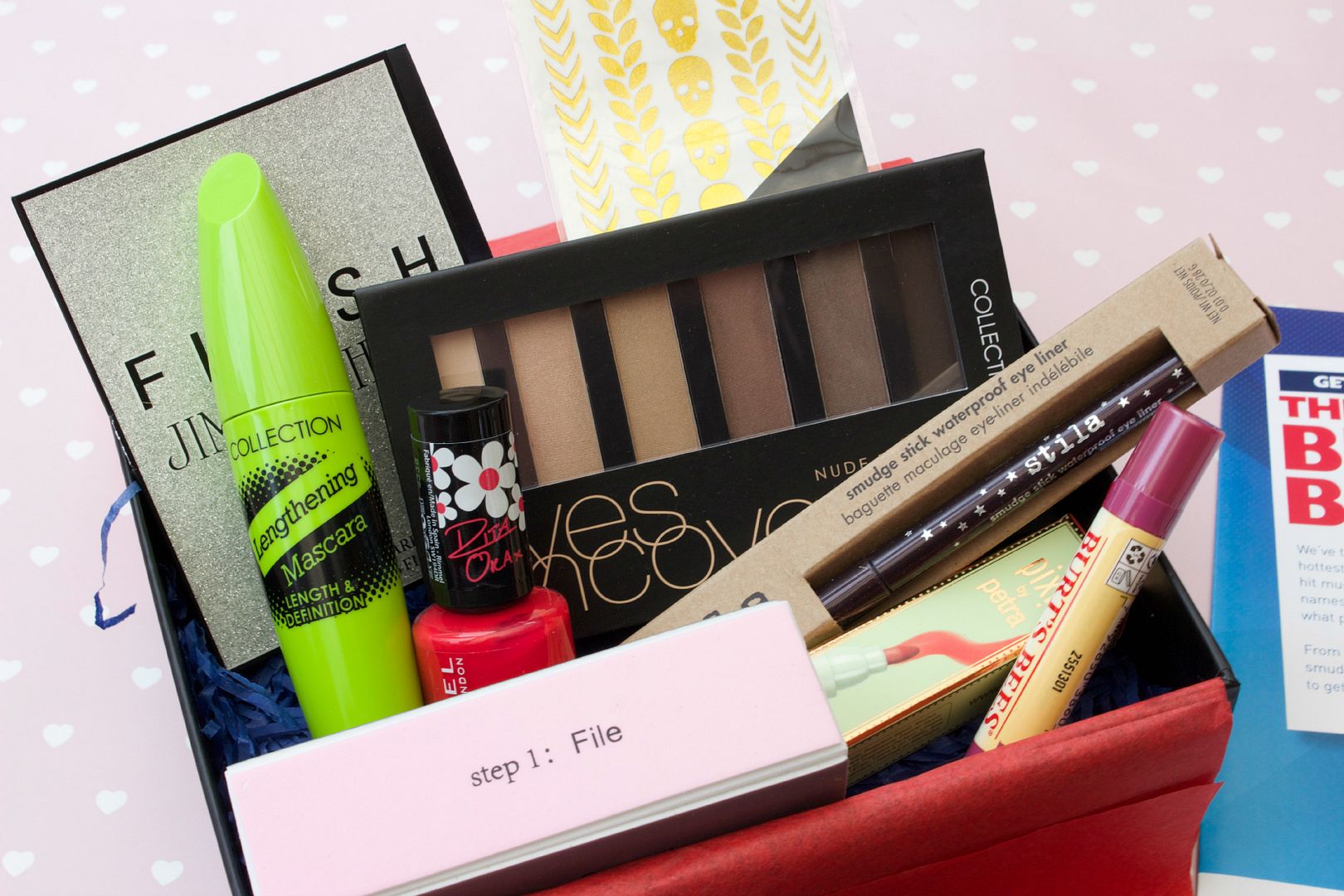 It's been quite a while since I got a beauty box. I used to have a couple of subscriptions but found that the novelty soon wore off, however I was recently sent the info about the new Latest In Beauty box in collaboration with Capital FM and was very kindly sent a box to have a peek at. I have to say I am really impressed.
By now I'm sure you know how beauty boxes work. The
Latest In Beauty Capital FM Beauty Box
is £14.95 and when you look at the products within it and think about how much this would all cost in a single Boots shopping trip, you realise you're probably getting your money's worth here.
I'm really impressed with the products within this and really enjoy the fact there is a good mix of high-street brands such as Collection and Rimmel with the higher priced products like Burts Bees, Stila and Pixi and then you have a touch of luxury as well from the Jimmy Choo perfume sample. I actually put my thoughts on the Collection palette down over
here
and I've even recently written about the Rimmel nail polishes
here
. I was a big fan of the new Rita Ora collection so to see a shade I didn't already have in the box was great!
The Stila Eyeliner is an absolutely gorgeous black/purple shade. I actually had one of these eyeliners in green not too long ago and it was my absolute favourite so to add another one to my collection is a real bonus. This is perfect for creating smokey eyes.
The whole point of beauty boxes back in the day was to try new brands and I think that has gotten lost over the years. However, I've never tried Pixi or Burts Bees (ok, stop gasping in horror!) so for me personally, I was really pleased to discover these products in the box. I particularly like the Burts Bees lip shimmer, which is a really natural shade with a hint of shimmer.
I'm not too sure about the gold temporary tattoos if I'm honest but I might give them a try and see if they'll bring back the nostalgia of childhood fake tattoos, haha!
It's really handy to have a proper nail file like the one included too!
Overall you can probably tell that I'm very impressed with the box and definitely would have purchased this myself. I think there's something for everyone in this box and it just so happens that in this particular one, there's nine products that are right up my street!
Have you tried the
Latest In Beauty Capital FM Beauty Box?
Let me know your thoughts in the comments.
*This post contains PR samples.