Collection Field Day nail polishes - £1.99
(From L to R) Peony, Heather, Peach Blossom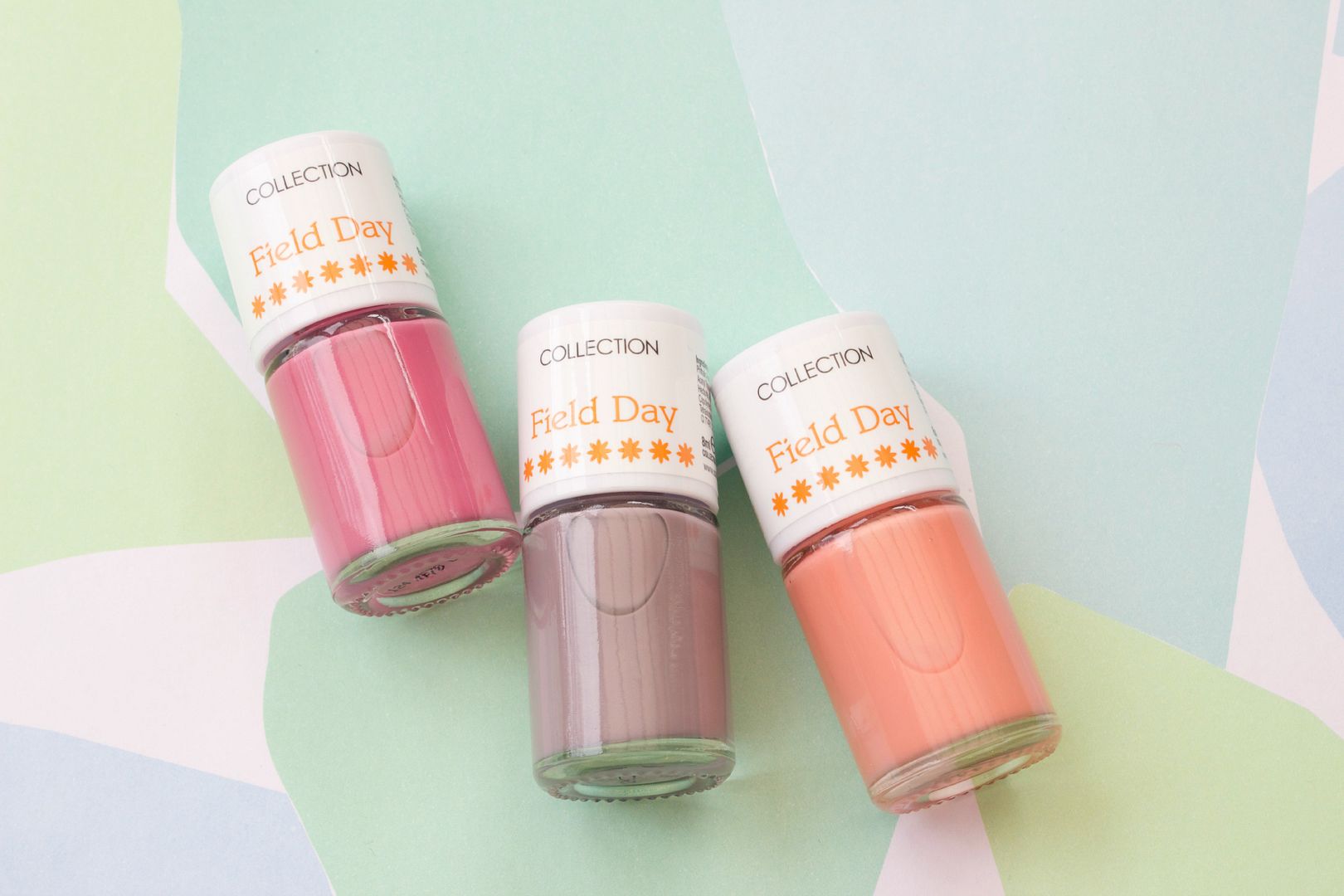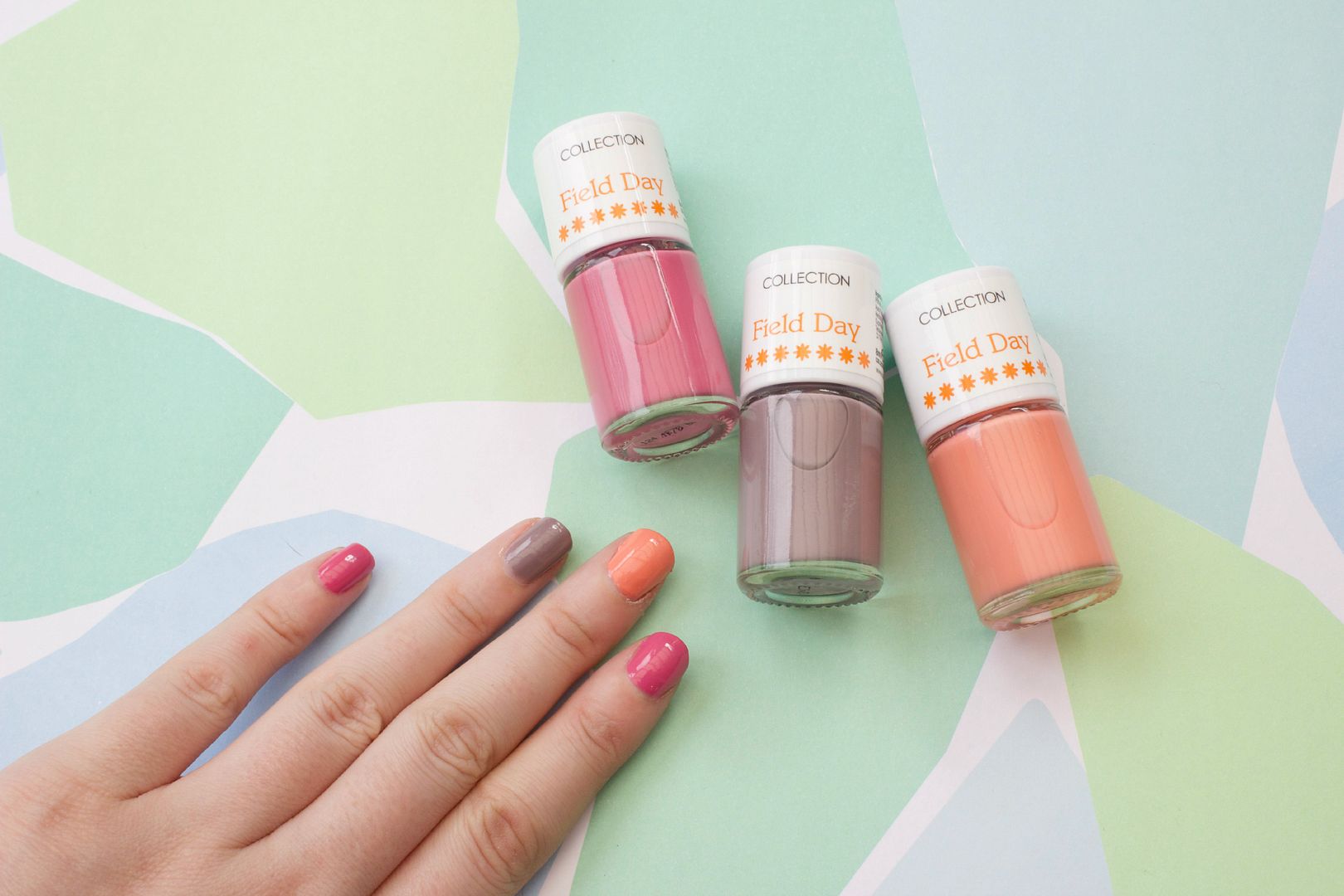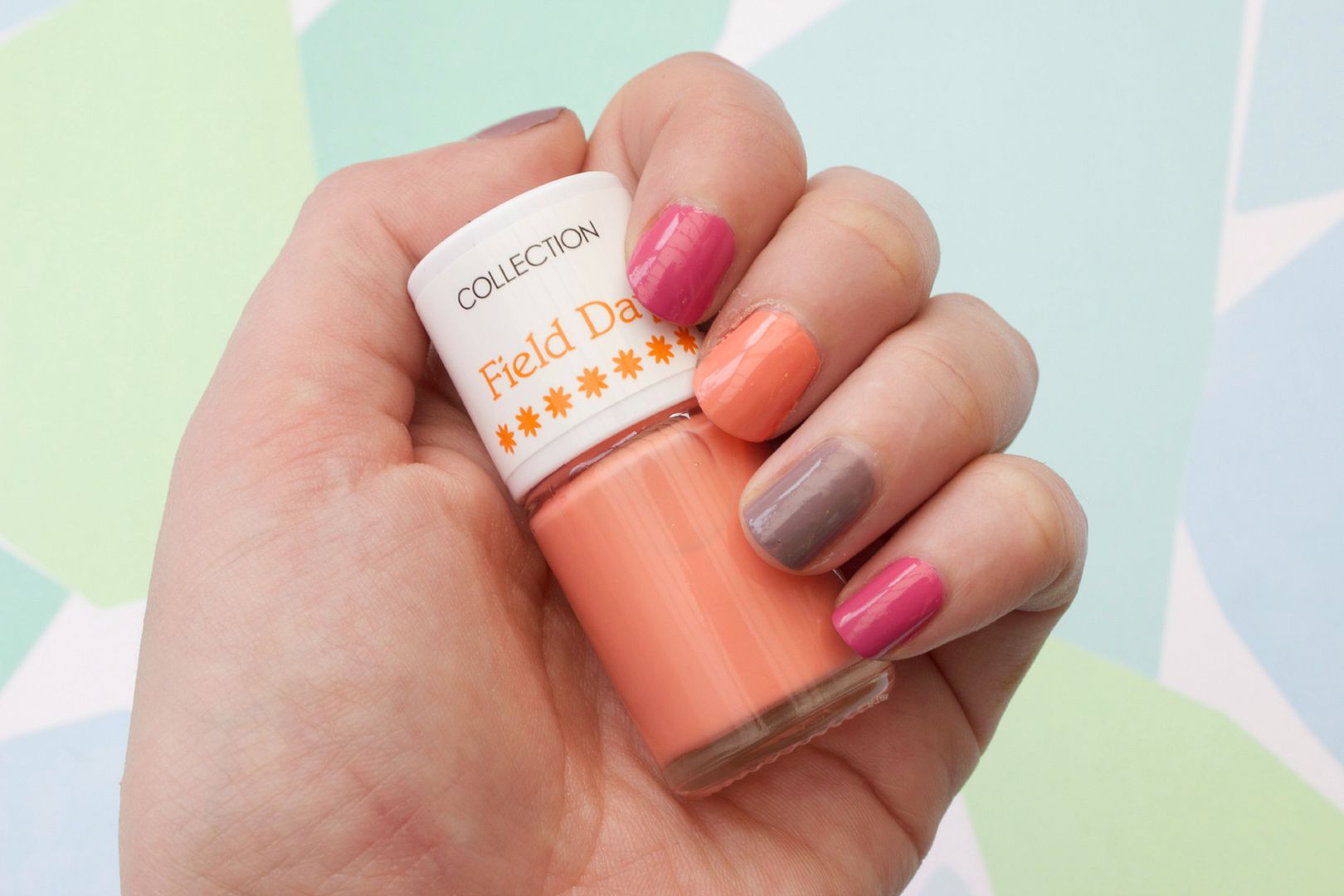 I've been on the hunt for these polishes for absolutely ages. After a dark and cold winter I'm really ready to embrace bright spring colours onto my nails as well as every other aspect of my life!
The new Field Day range from Collection cosmetics is very 'spring' like and includes a range of three lipsticks and two eyeshadow pencils. The eyeshadow pencils are shimmery green and gold/orange, which aren't really colours I'd wear, despite them being really pretty. The lipsticks in the range are really pretty too and in great packaging but again aren't really something I'd wear. Nail polish is definitely more my thing so I hunted high and low for all three polishes to add to my collection.
I like the fact these polishes aren't overly pastel or really bright, they're sort of a good inbetween. I particuarly like the shade 'Heather' as it's so lovely to apply and is just the right thickness to give a good finish. Peony and Peach Blossom are a little thin and need a few coats to get the desired finish. These two shades actually suffered major chippage after not even 24 hours - not good! The Heather shade had much better staying power as it only needed two coats so out of the three I'd definitely recommend you go for this one.
Have you tried the new Collection Field Day range yet? Let me know your thoughts in the comments.