Barry M Sunset Daylight Curing Nail Polish - £4.99 each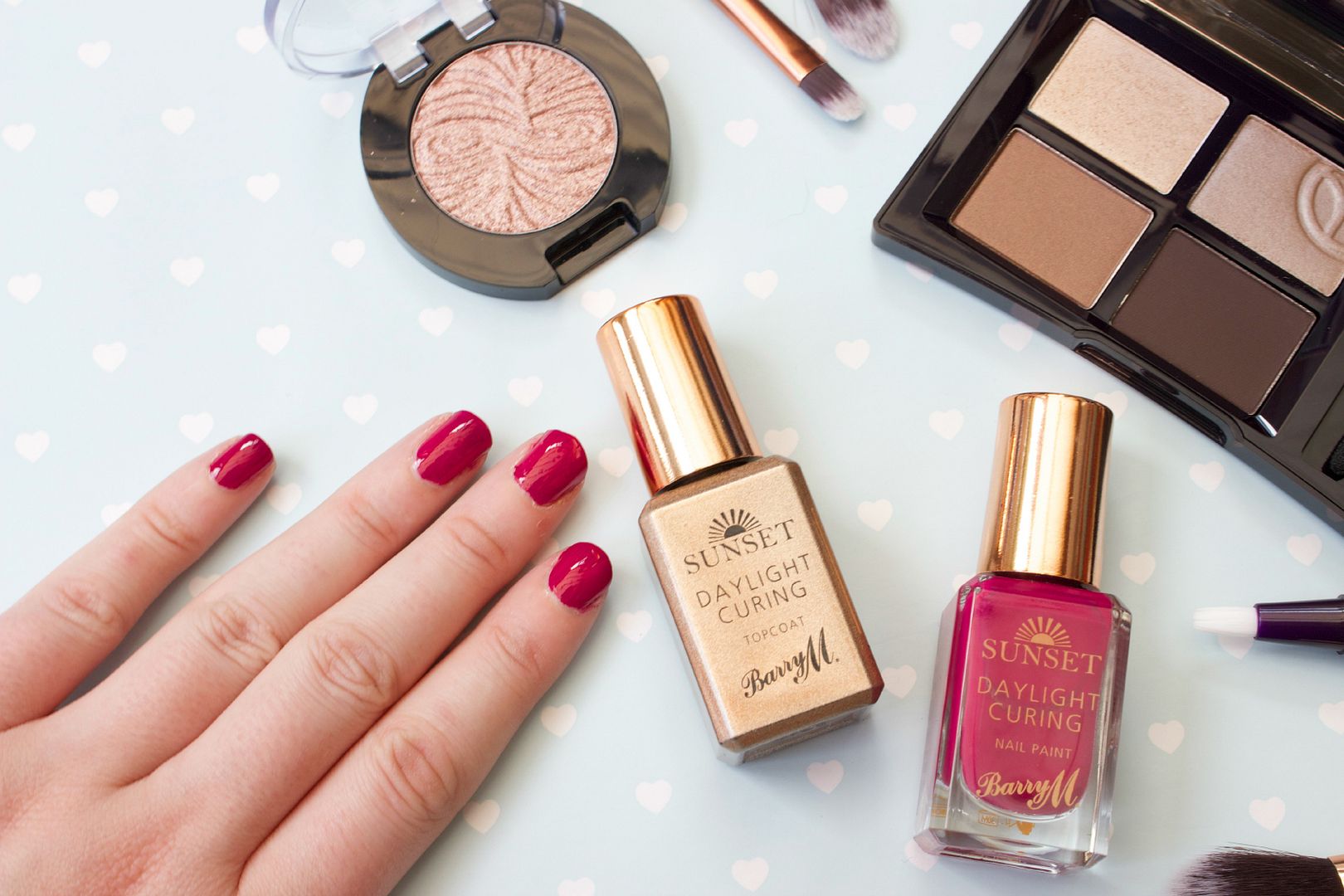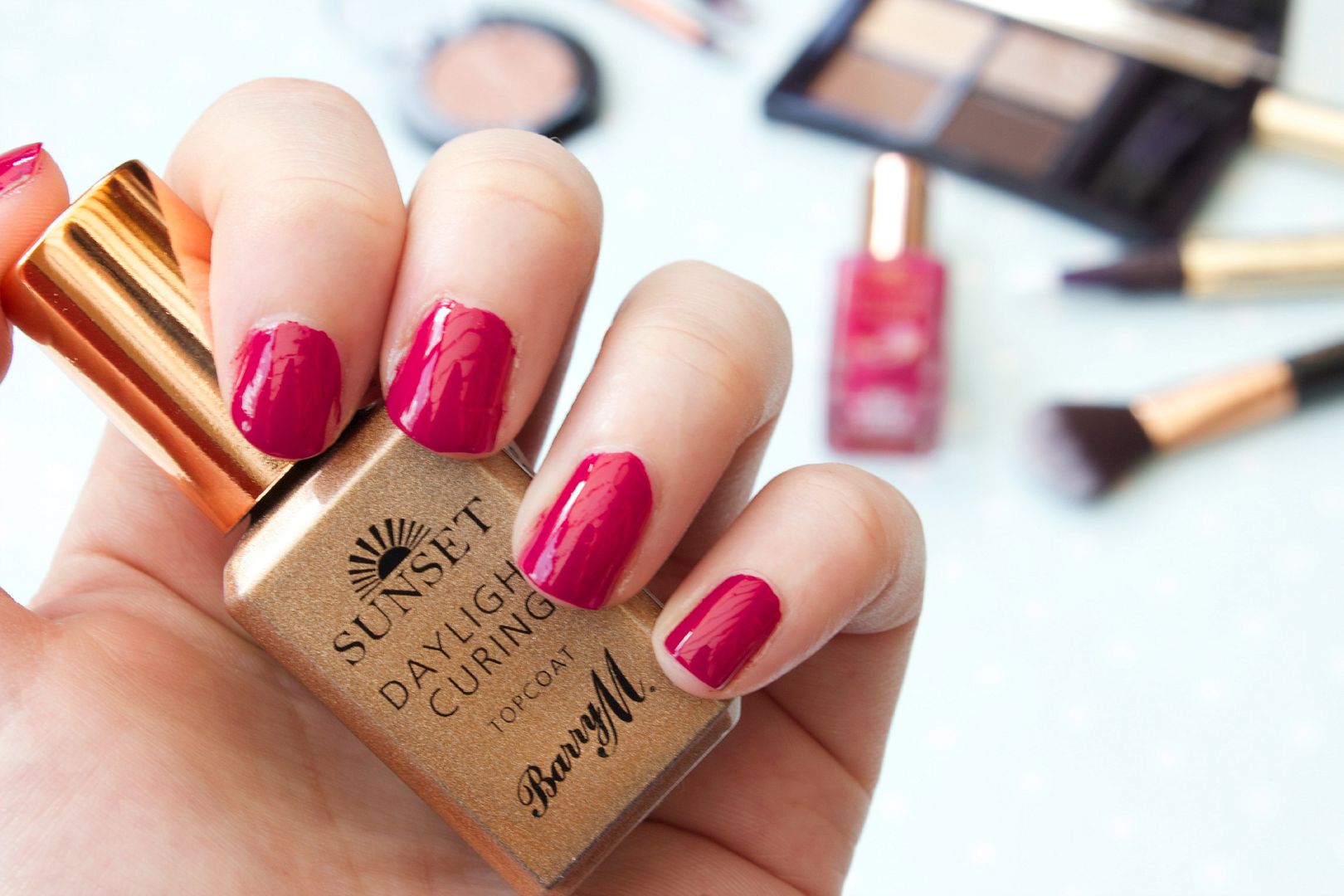 I feel like Barry M sneaked up on us a bit with this launch. All was quiet in the Barry M camp after the release of the Quick Dry polishes and then bam, they go and drop the new Sunset Daylight Curing Nail Polish range.
Don't be confused by the word 'Sunset' in the title, this represents the range of shades, which are all lovely summery, sunset shades. The polishes aim to give the look of professional gel nails at a fraction of the price and without the need of a UV lamp. The range consists of seven shades and a topcoat.
Personally I feel Barry M has been a bit cheeky here with the topcoat as apparently the shades only cure like gel nails if you've used the topcoat. No other topcoat will create the desired effect but I feel like the shades could have come with the topcoat 'magic' within them, instead of us having to spend another £4.99 on a separate bottle. The range of polishes are the most expensive in the Barry M brand at £4.99 so you have to spend at least £10 for this special gel like finish, unless, like me, you can find them on offer. They were buy one get one half price when I picked these up so not
too
bad. As I said, a little bit cheeky but it's business at the end of the day!
I picked up the shade Fuchsia Generation, which is a gorgeous deep fuchsia colour. It applies really nicely, with a really fanned out brush, making it easy to cover the entire nail in one swoop. It's recommended you use two coats. It dried super quick, as did the top coat and once cured, your nails are left super shiny and gel like.
Now here's where things take a turn for the worse as after not even 24 hours my nails started to chip, and I don't mean little chips either, I mean great big flakes were coming off. I'm pretty sure I did everything right (how hard is it to apply nail polish?) and I've seen such great reviews about these elsewhere so I'm pretty disappointed that they didn't even survive 24 hours.
I guess from now on I will be ditching the top coat and using the Fuchsia Generation on its own as it's such a lovely shade. I might give another shade a try with the topcoat in case I've just got a duff bottle but if I do, then it was almost £10 not very well spent.
Have you tried the Barry M Sunset Daylight Curing Nail Polish? Let me know in the comments how you got on with it.