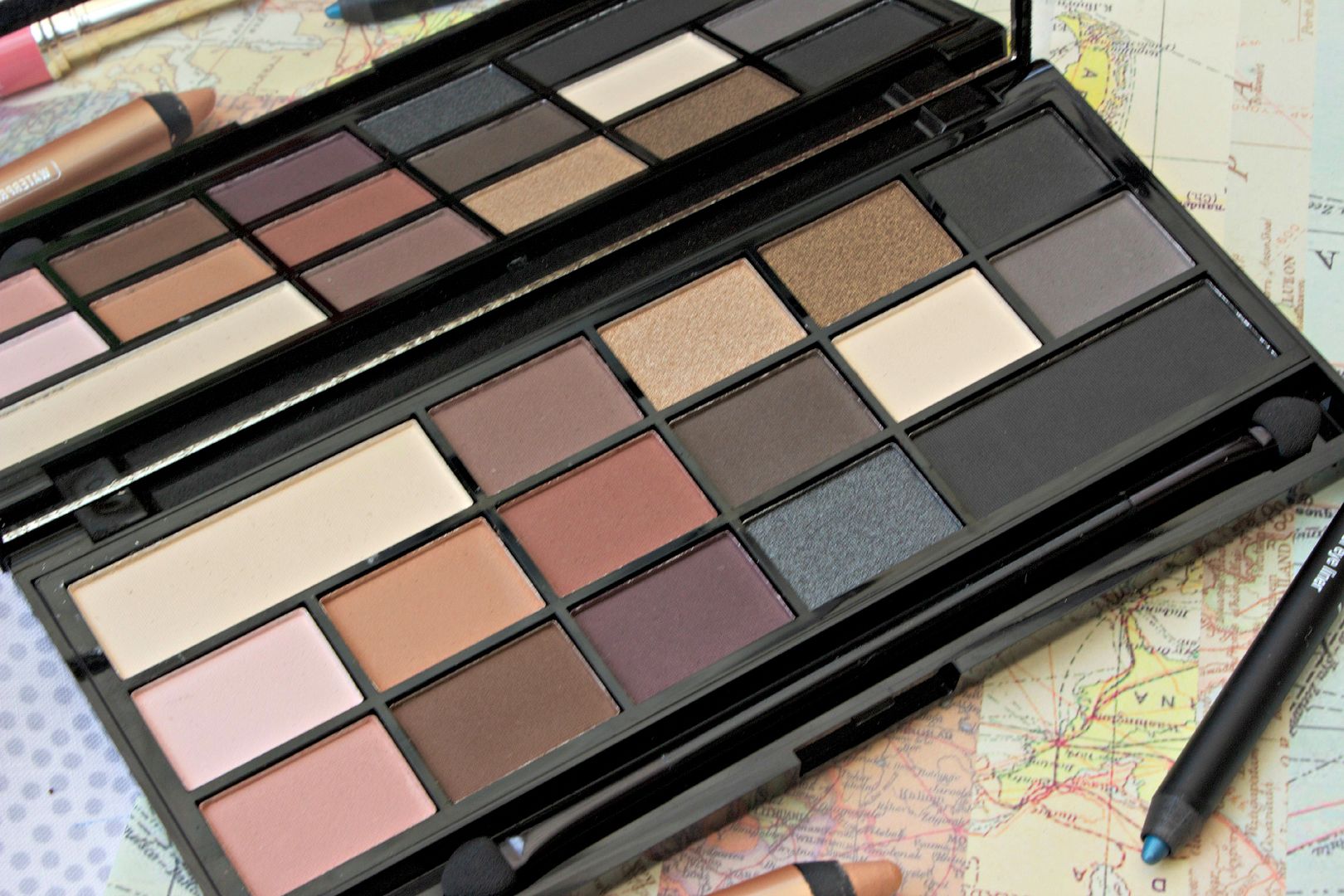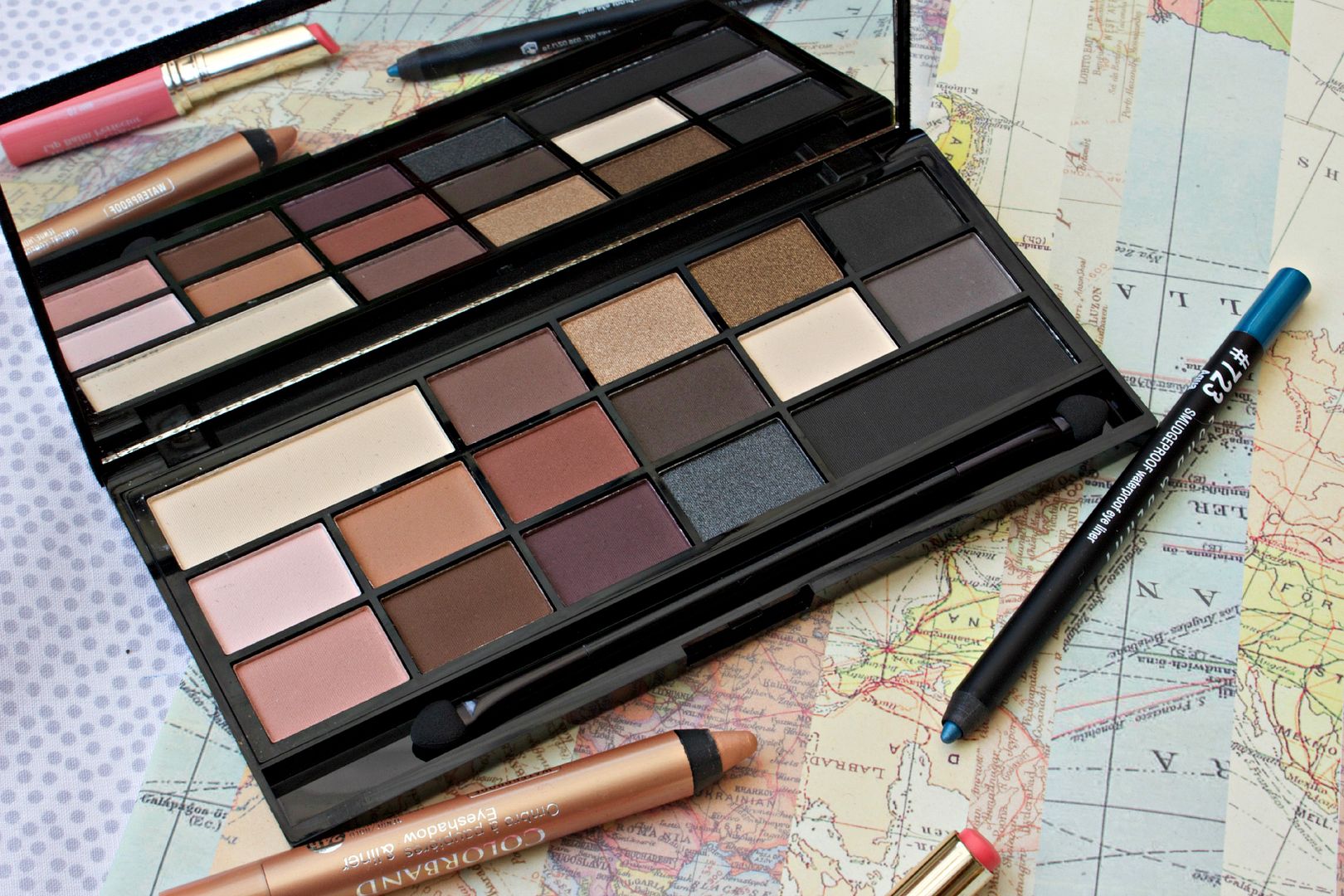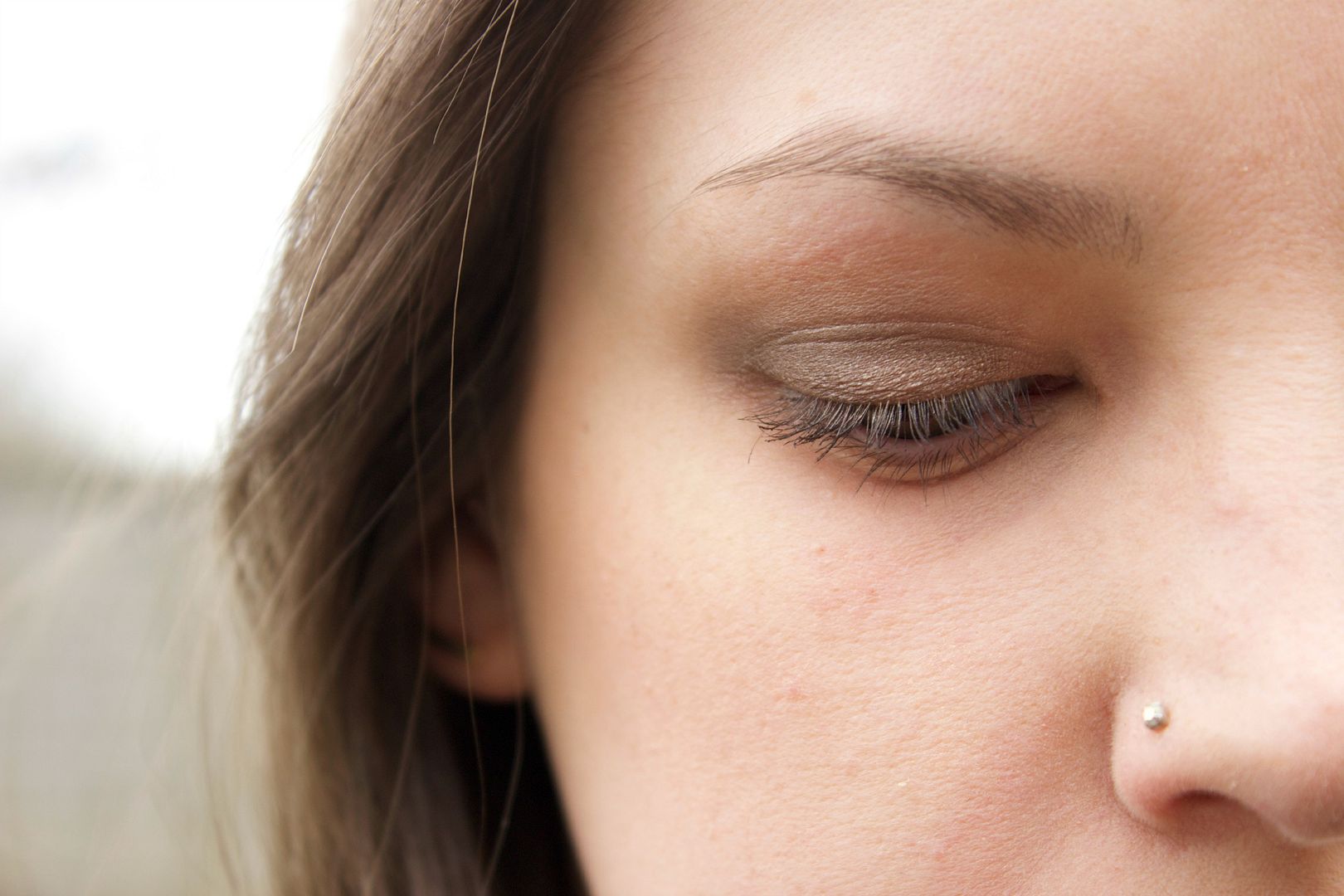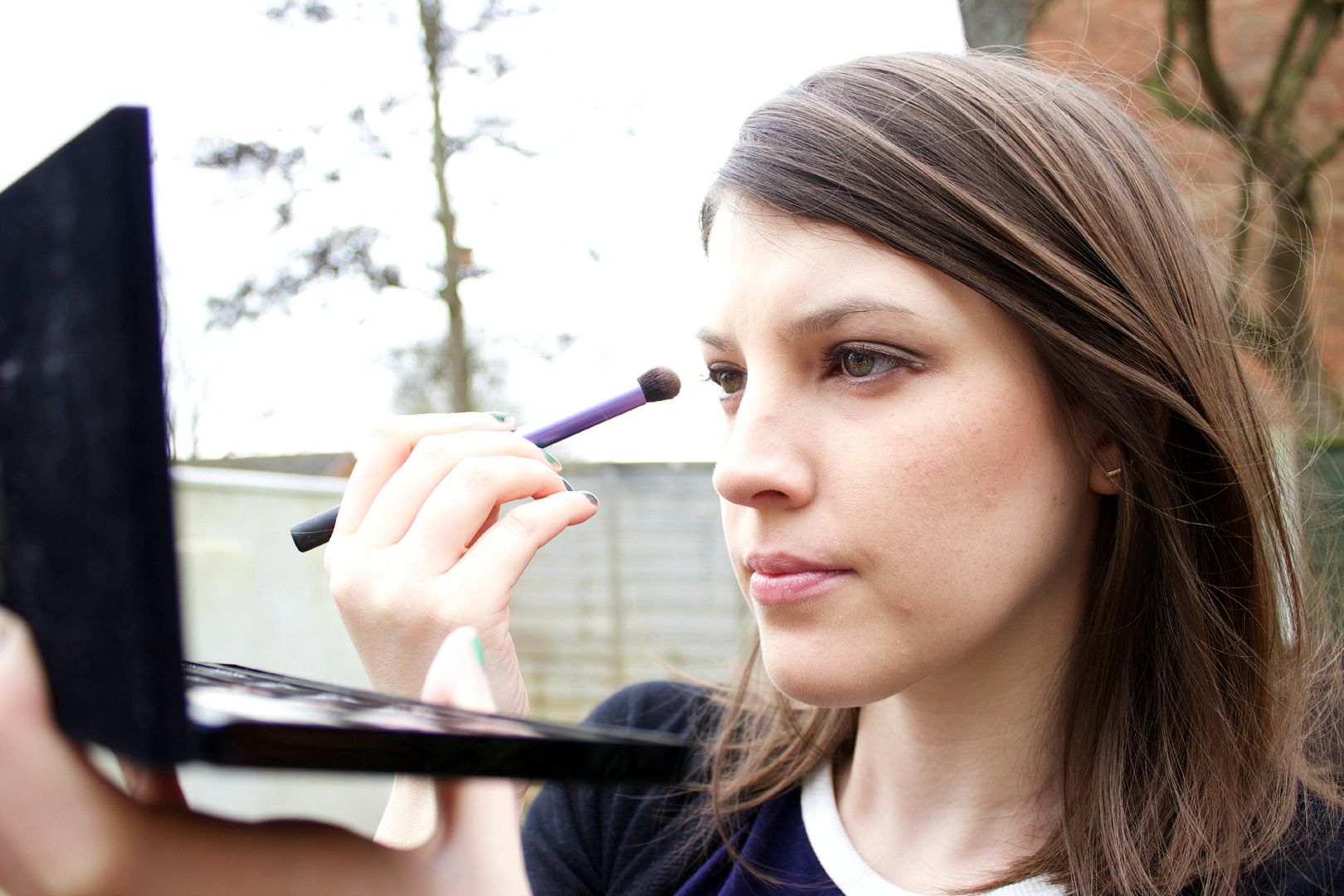 Just when I think Makeup Revolution can't possibly bring out another eyeshadow palette, it goes and brings out its Black Velvet palette, which is not only full of beautiful eyeshadows but the packaging itself is covered in its namesake, with a jeweled heart for decoration. Unfortunately it was a bit tricky to photograph so I'll leave it to your imagination!
Now down to business. The palette is full of 13 matte nudes and neutrals and 3 glitzy shimmer shades and once again it feels like the palette is tailored exactly to my tastes as these are so my sort of colours. While I've created a pretty nude/brown eye look, I do rather love the deep plum and grey shades - these are perfect for creating a more glamorous look.
The shades are really lovely to apply and there's very little fall out, which I'm really pleased about. They blend really nicely with each other and there's a shade for your every need, whether it's a day time look you're creating or something more glitzy. The shadows have great staying power too and remain in tact throughout the day.
The Black Velvet palette has gone straight into my pile of everyday palettes. For £7.99 it's extremely affordable and definitely one all makeup lovers need in their stash.
Have you tried the Black Velvet palette? Let me know your thoughts in the comments and tweet me the looks you've created with it at
@cherryp13
.