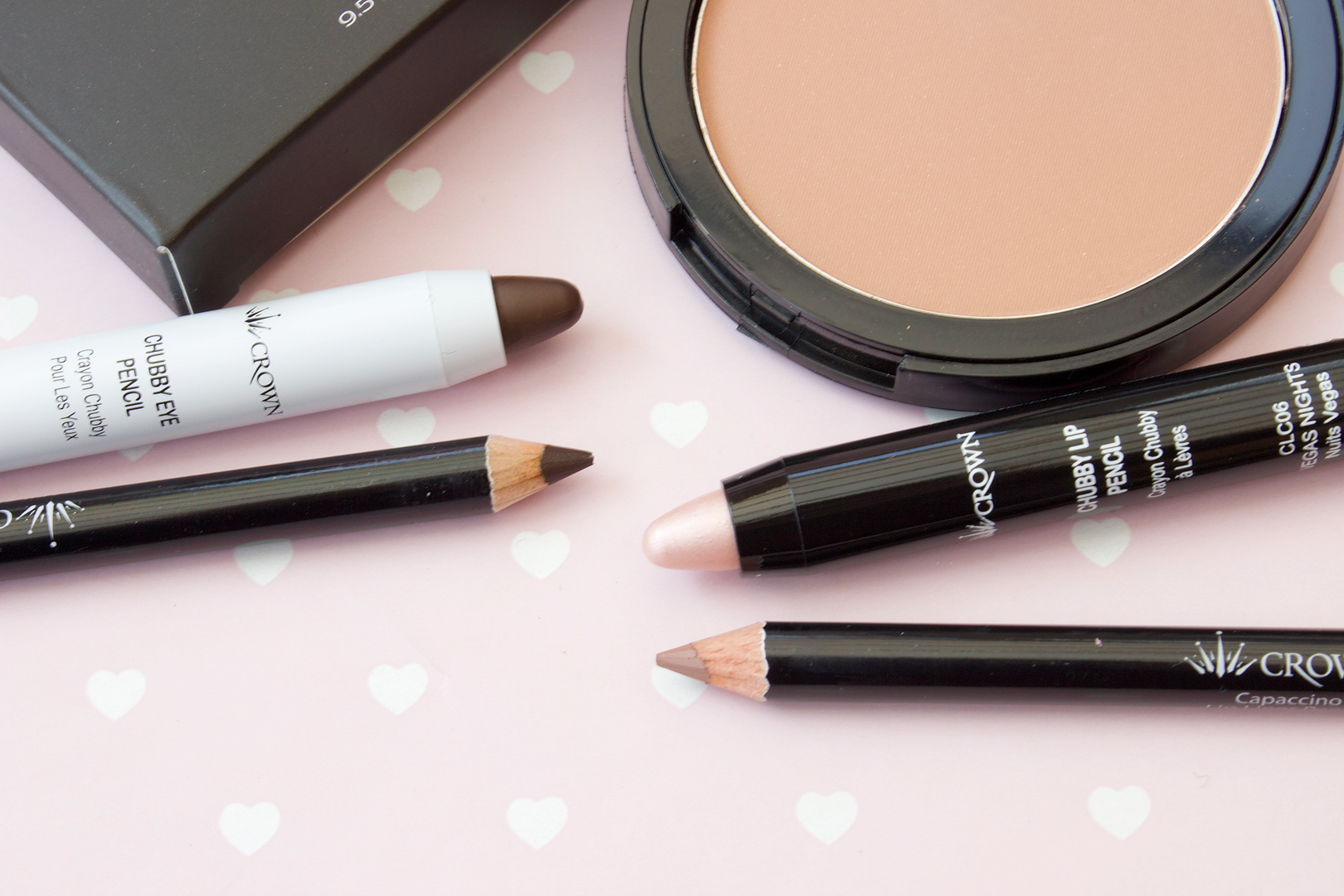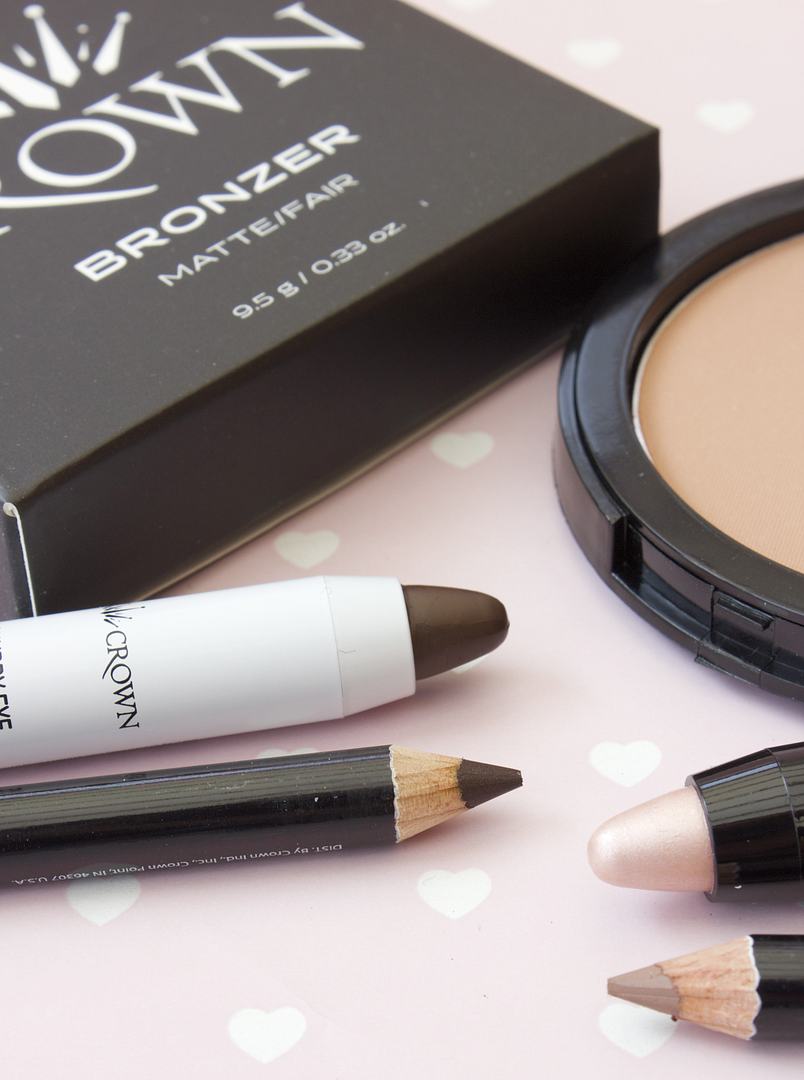 2015 is the year of make-up for Crownbrush UK. Initially the company was well-known for its professional brushes but is now not only providing the tools for make-up application, but also a new range of great make-up aswell.
I was very lucky to receive a couple of new products from the range, including the new
Matte Bronzer
, which I was pleasantly surprised with as it's not a scary looking, dark bronzer, but actually one especially for fair skin, to just add a little hint of colour. Great for the summer months.
I also received a Chubby Eye Pencil in Dark Chocolate,
Eyeliner/Eyebrow pencil
in Dark Chocolate, a
Chubby Lip Pencil
in Vegas Nights and a
Lip Liner Pencil
in Cappacino.
All of the products are available now and are really reasonably priced. The chubby eye and lip pencils come out at £3.99 and the normal eye/lip pencils are just £2.99. The bronzer palette is £6.99 so you're really not going to break the bank with this stuff, which is great!
As you can see, the dark chocolate shades of eyeshadow and eyeliner/eyebrow pencil I've been sent are super rich and chocolatey and just my style I have to say. Perfect for a dark, smokey eye and beautifully soft to apply too.
The lip and lip liner pencils are gorgeous natural looking shades, and the chubby pencil has just a hint of shimmer in it. These are perfect for people like me who aren't keen on bold lip colours so prefer something more nude and barely-there looking.
On first impressions I'm super impressed with the products, the pricing and the packaging. The range is definitely big competition to highstreet brands and I can see myself really growing to love this brand. There's still lots to look forward to as well with trio eyeshadows, glitter eyeliners, gel eyeliners and mascaras are still to come…
Have you tried Crownbrush UK make-up yet, let me know your thoughts in the comments.
*This post contains PR samples.