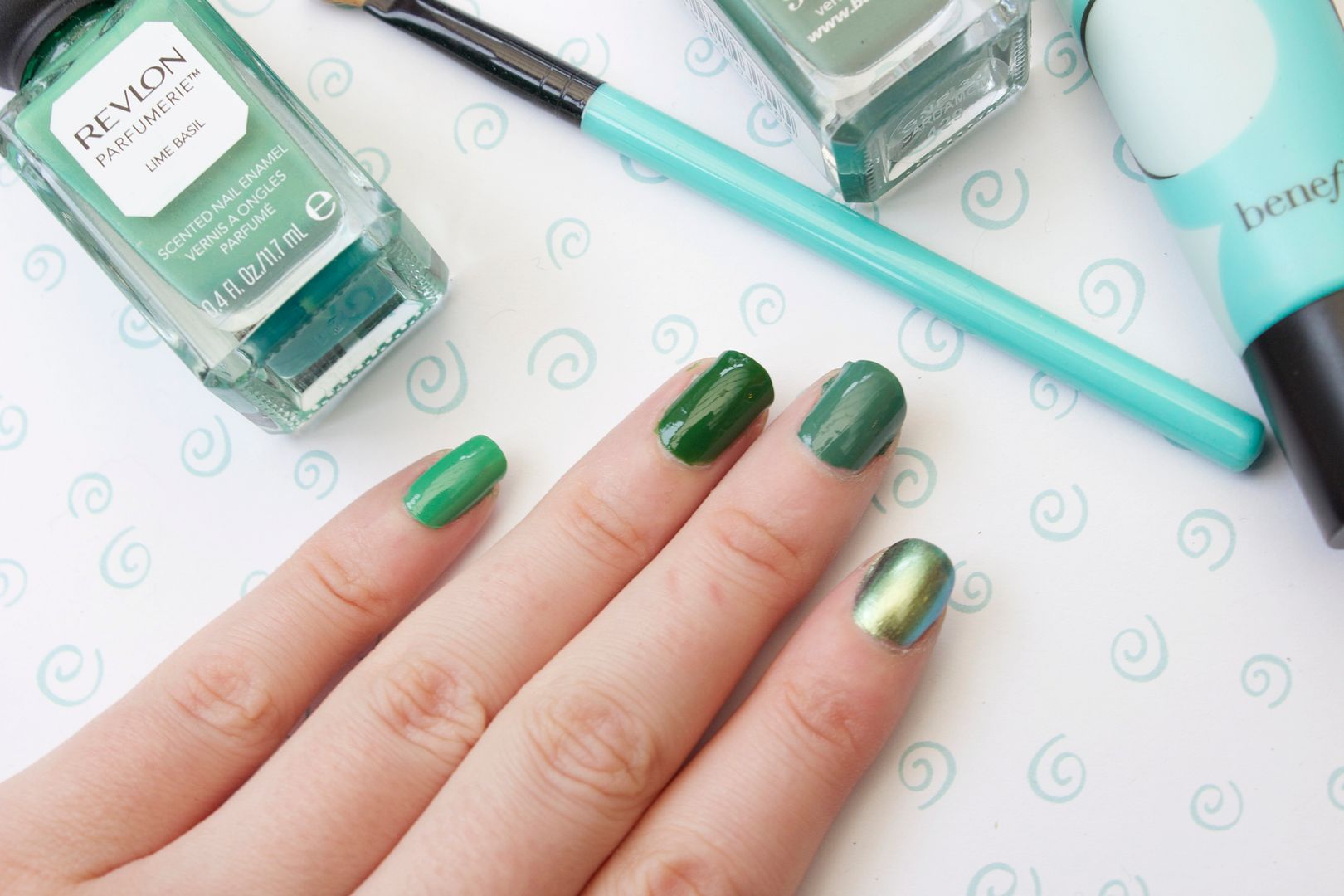 I don't really celebrate St Patrick's Day as I'm not Irish, however I do like any excuse for a themed nail look and as tomorrow is St Patrick's Day, I thought it'd be a great excuse to whip out all my green nail polishes.
Green is a colour I thought I didn't wear too often but I actually have quite a few different shades of green polish. Barry M does great greens, especially in its Gelly and Aquarium ranges, both of which I've reviewed separately
here
and
here
. I've also teamed these with the
Maybelline Colour Show in Moss
, which has gone a rather gross looking yellow colour in the bottle, but still looks great once applied.
I've also used the new Nella Milano polish in Evergreen and one of the gorgeous Revlon Parfumerie polishes in
Lime Basil
. I'm really surprised about the Revlon polish because it's a scented one and almost a year after buying it, it still smells delicious after application.
As I mentioned, coming up with various themes for my nails is something I really enjoy and it's a great way to shop your stash and rediscover some old favourites. I'm pretty pleased with the different shades I've rediscovered and hopefully this post will inspire you to come up with a look of your own.
How are you celebrating St Patrick's Day? Let me know in the comments.