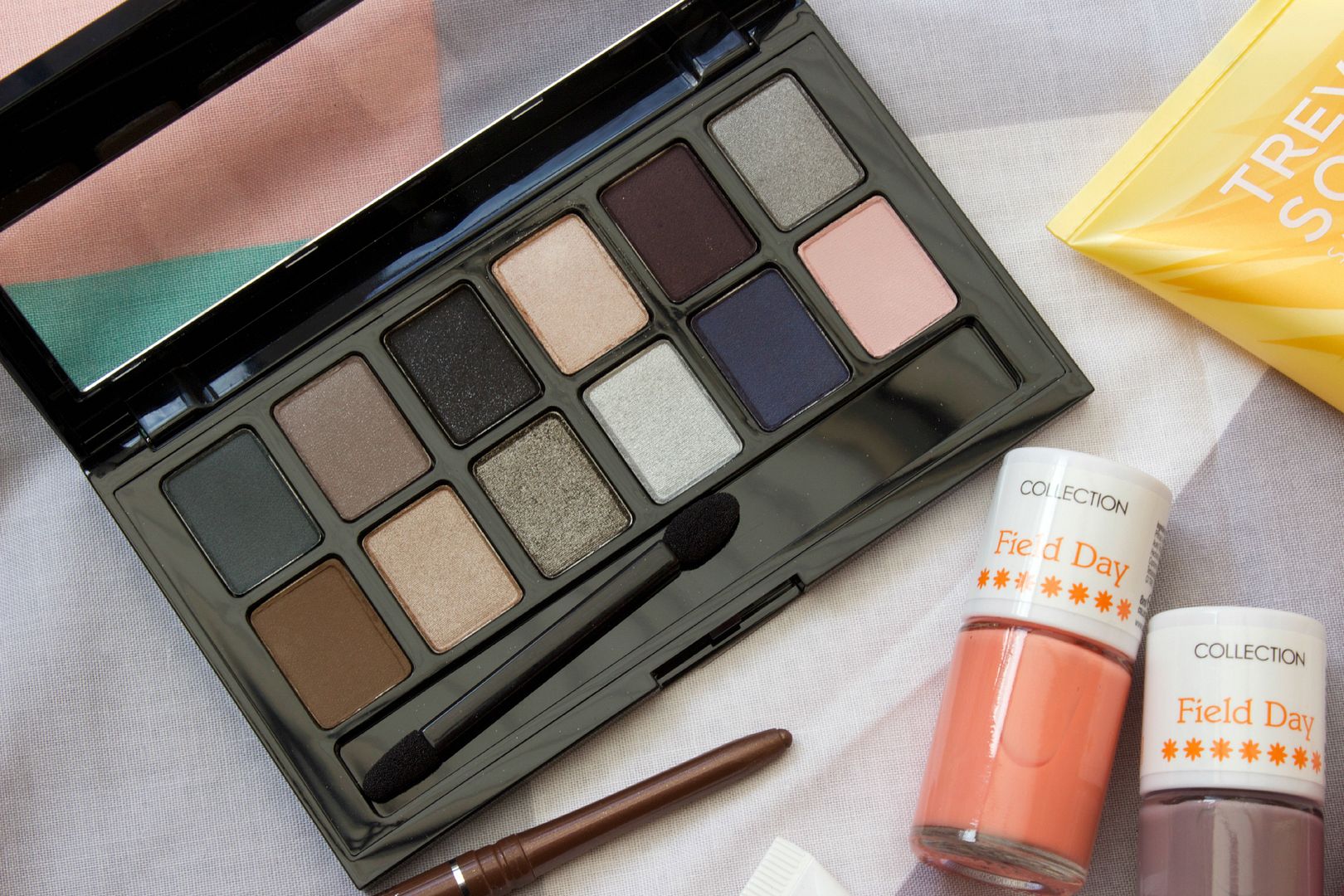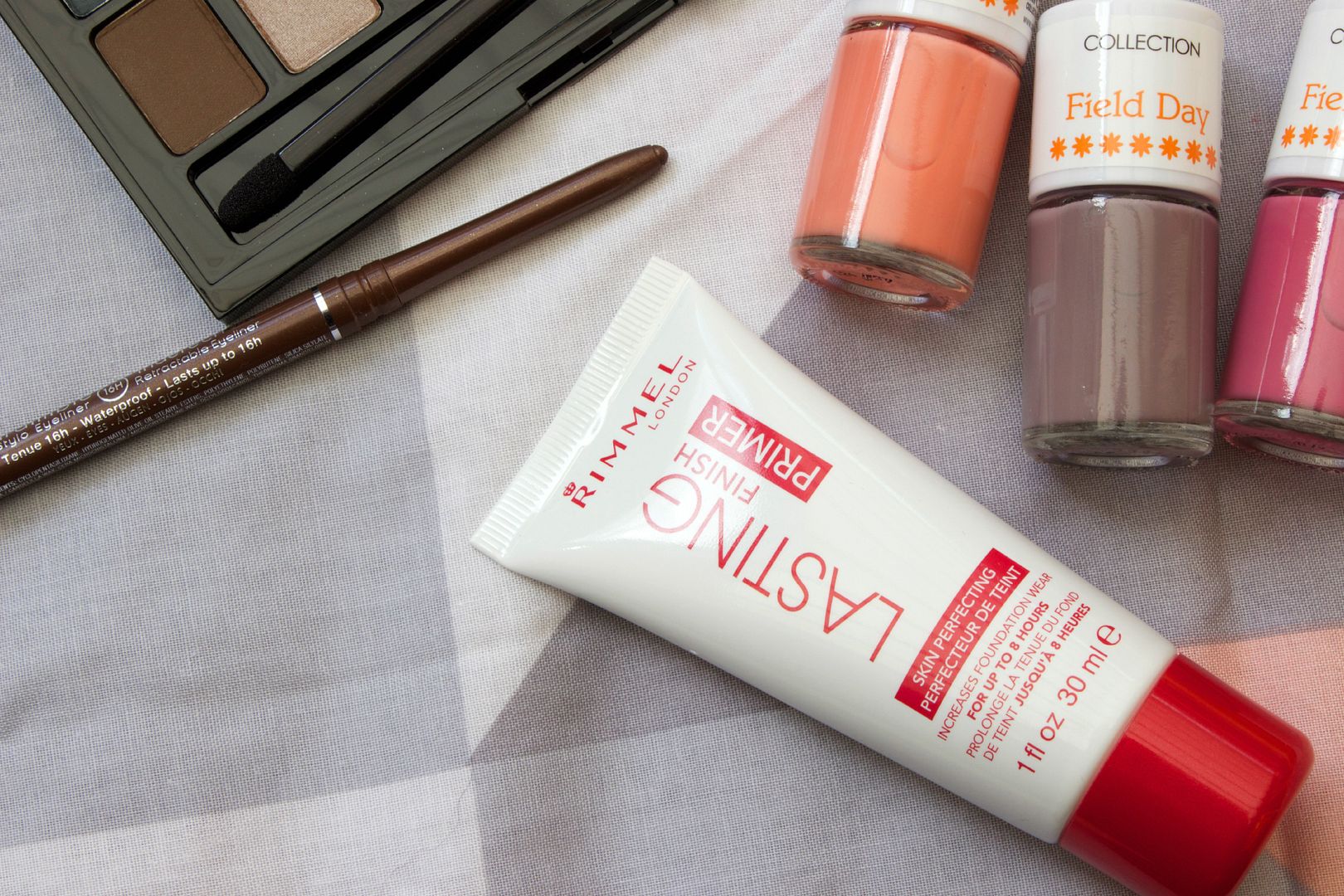 This time last week I was on my way home from Bristol with a Boots bag full of goodies. This post contains the majority of those goodies, which I stopped myself from using until I had got a good shot of them. Blogger problems…
Maybelline The Smokes
Now I don't know if this is a new release or an old one but as I was browsing the make-up counters in Boots this palette screamed out to me. I couldn't see a price on it but I popped it in my basket anyway. It was £9.99, which isn't too bad for a palette that can create the perfect smokey eyel
Having done my research, I've found there's also a nude/blush version of the palette, which is extremely pretty, but The Smokes is definitely more me. I'm wearing a couple of the shades as I'm writing this!
Collection Field Day Nail Polish
I've been trying to get my hands on these for ages. My local Boots only had two of the three so I waited until my trip to Bristol to pick them up. For £1.99 they're such a bargain and the colours are perfect for spring. I can't wait to try them out all together, watch this space…
Rimmel Lasting Finish Primer
I was definitely in need of a new primer before picking this one up. I don't wear foundation all that much so I only had a really old primer that looked almost like jelly. That went swiftly into the bin and I picked this up as it seemed to be 'new in' on the shelves. Underneath my foundation it seemed to hold out pretty well, giving me a good base to work with! Definitely one to keep in my stash for the future.
Trevor Sorbie Volume Shampoo
The reason I picked this up was because I was looking for a new volumising shampoo and wanted to give the Phil Smith 'Big it Up' shampoo a try but couldn't find it! Most of all I just love the yellow packaging on this one and while it's not giving my hair loads of volume, it is leaving it super soft feeling, which I'm loving!
L'Oreal Infallible Eyeliner
I am no good with liquid eyeliner, but I am a bit better with these types of liners that aren't liquid but aren't pencil either. They're kind of a soft inbetween, which make it really easy to use. I'm loving popping this over a brown smokey eye and it has a great nib on the other end, which can be used for blending.
Also, have you noticed the sneaky sixth favourite in the form of the 90's throwback Primark duvet? Super soft and cosy!
What are your five favourites this week?