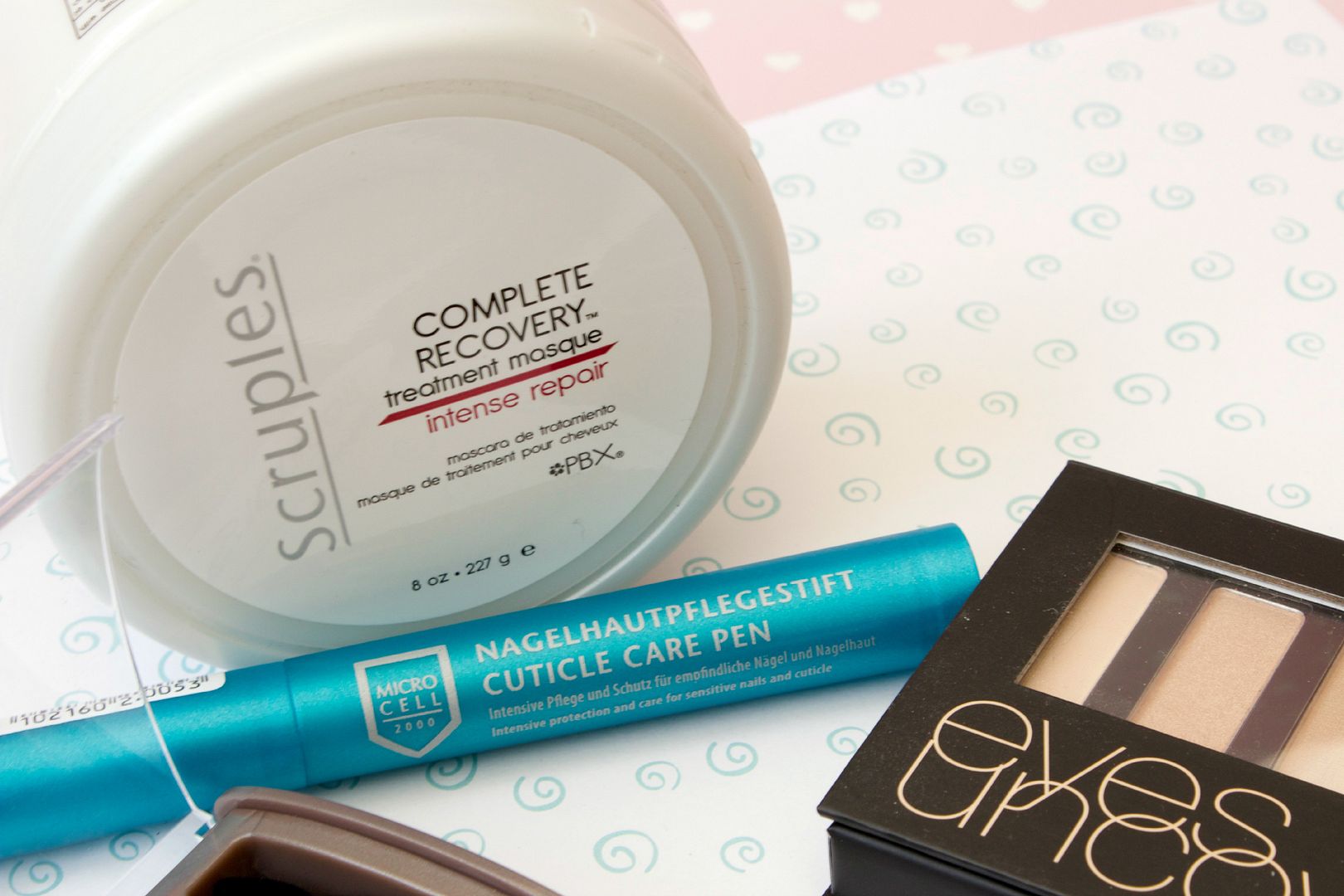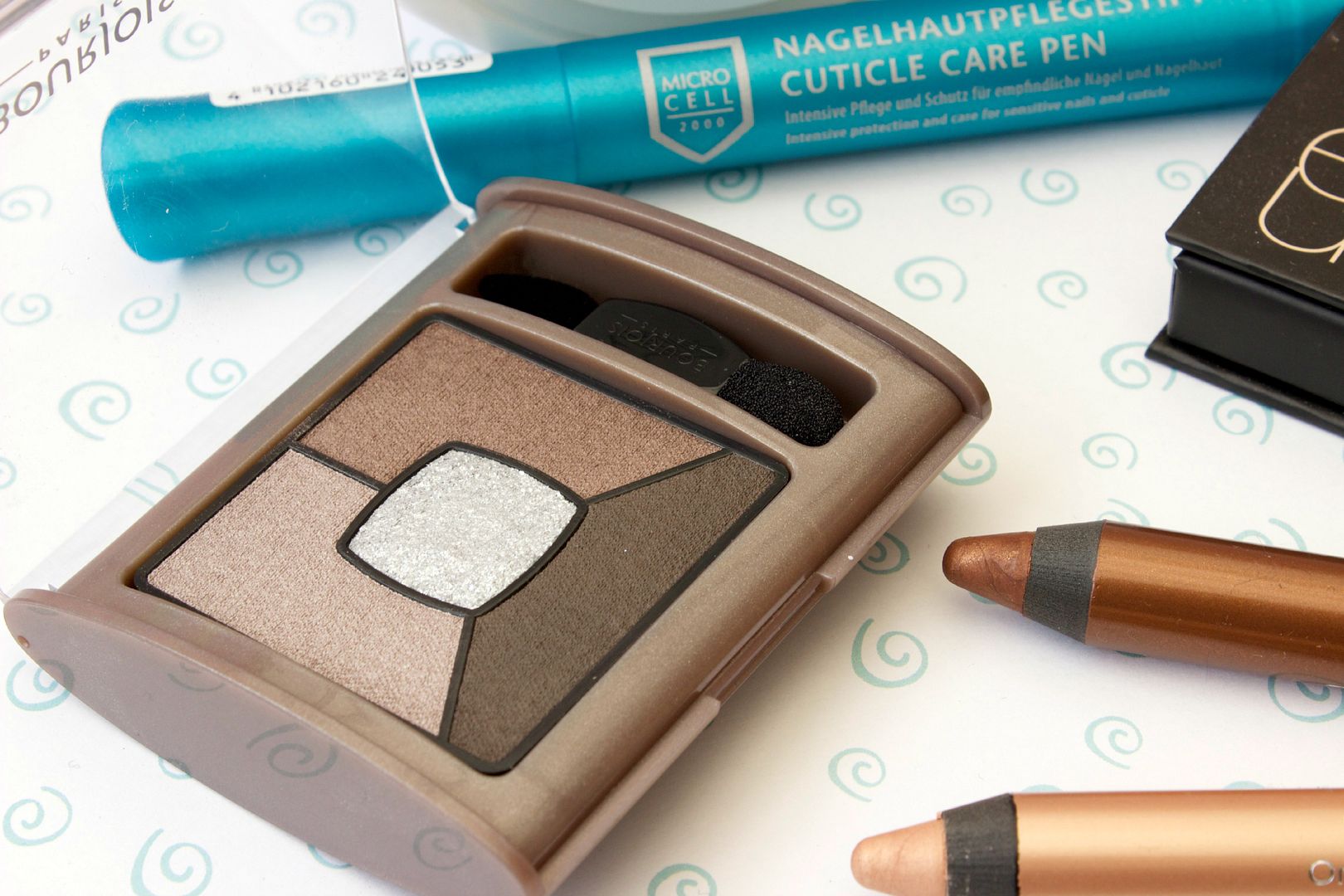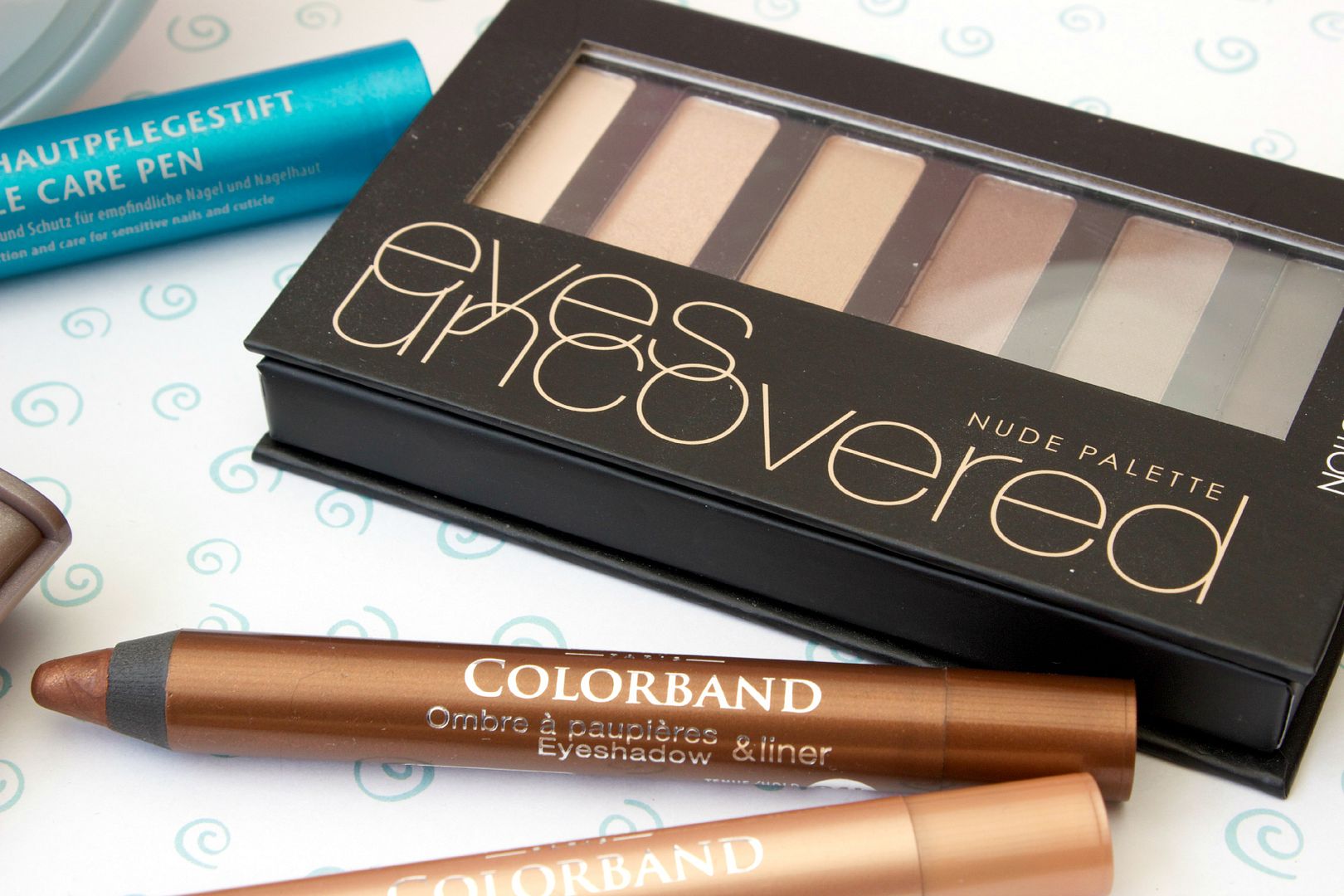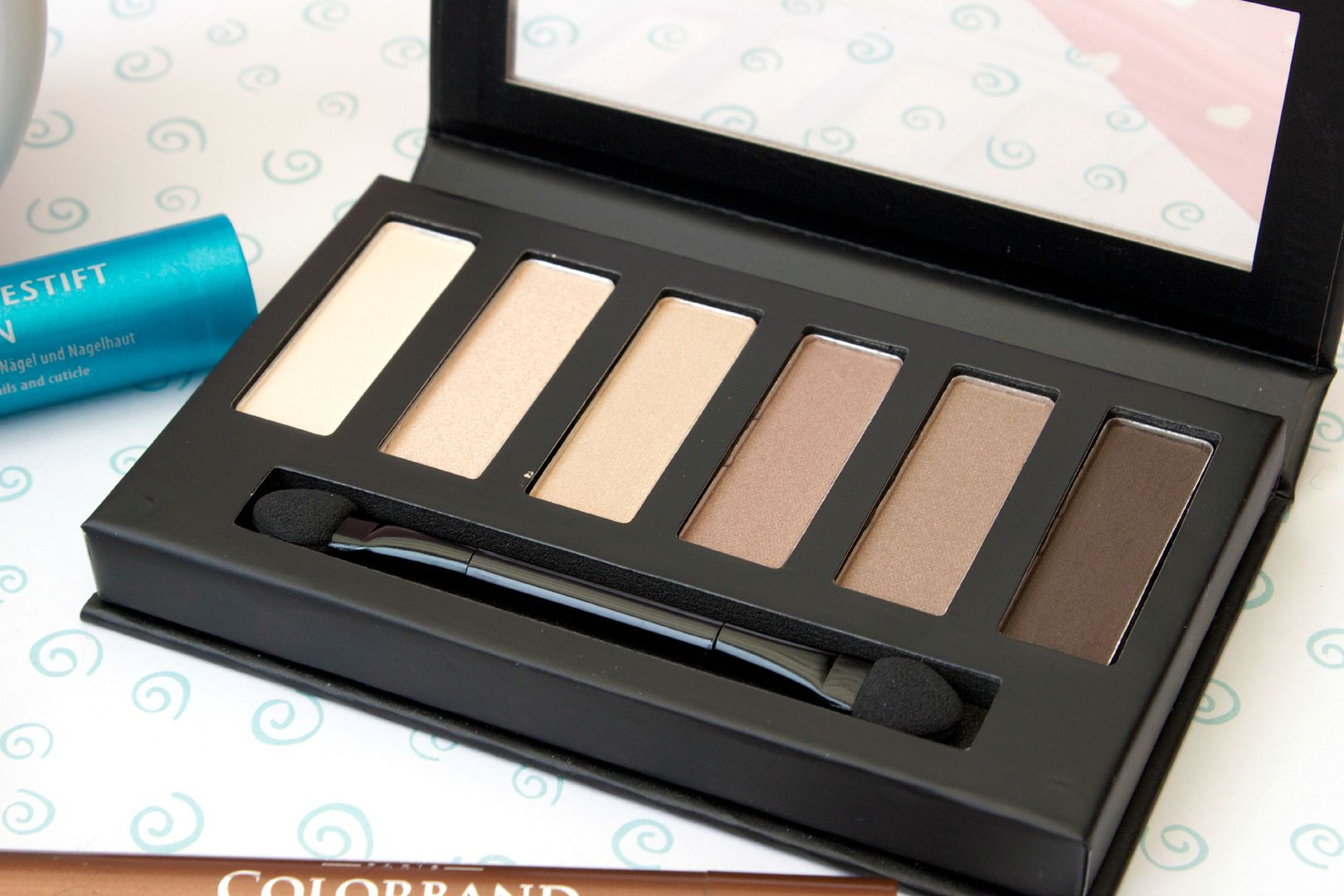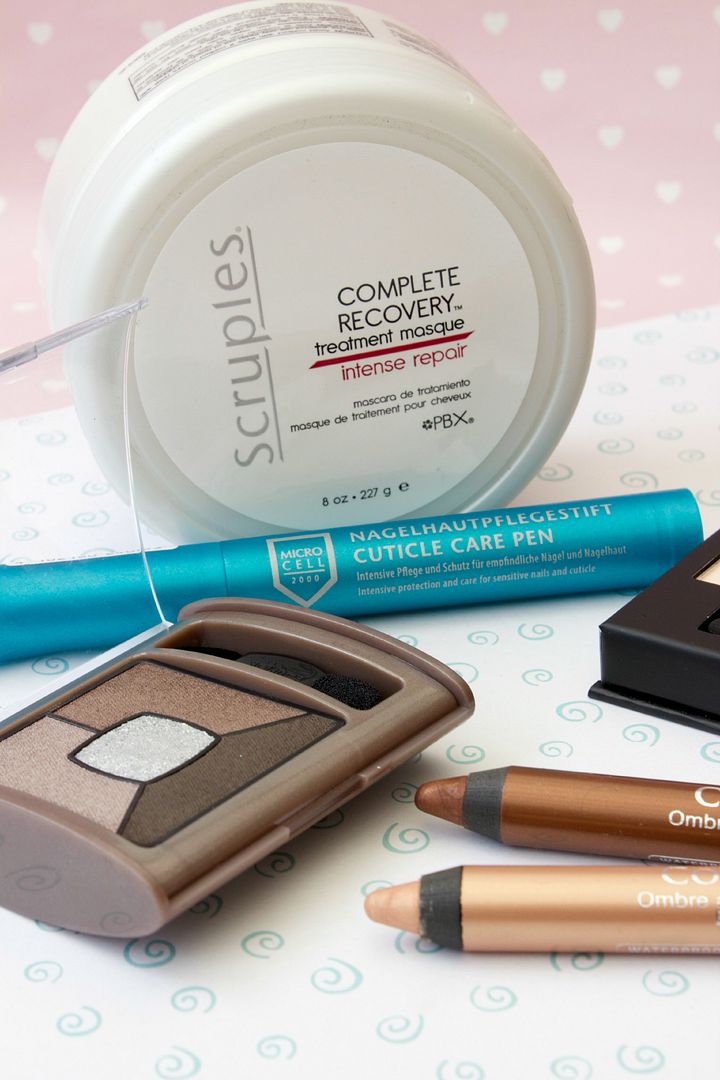 I can't believe it's Friday again! I've had this week off work and it has gone SO fast but I've spent the week doing lots of bloggy stuff so have been surrounded by products. Here are a few of my new favourites…
Bourjois Colourband 2-in-1 Eyeshadow and Eyeliner pencils
Bloggers across the land have been raving about these things and because I absolutely needed another brown/nude eyeshadow pencil, I picked some up. I kind of wish I'd picked up the pink and grey shades as well as the entire collection is actually really pretty looking.
These are super soft and lovely to apply and leave a really shimmery finish. They're great for using as a single eyeshadow colour or blend them with other shades/use as a highlighter AND they can be used as eyeliners as well. They're very versatile and definitely something I think everyone needs in their make-up stash.
Microcell Cuticle Care Pen*
I was recently sent a range of nail care products and the cuticle care pen from Microcell is one that I've been using for a couple of days now. I sometimes suffer with dry skin around my cuticles so I'm hoping this little pen works some kind of magic and leaves my cuticle area lovely and soft instead of sore.
Scruples Complete Recovery Intense Repair Masque*
I haven't used a hair mask in SO long, which is quite bad. I don't use conditioner on my hair as it makes it too greasy so a good mask every once in a while really does it the world of good.
I use heat on my hair pretty much every day before going to work so a mask like this is great for damaged hair like mine as well as chemically treated hair. It helps to nourish and soften the hair as well as adding strength and shine. It is a bit of a pain to apply as you need to apply to wet hair, wait a few minutes and then rinse so you either need to hang around in the shower freezing your bits off or mooch around the house with drippy, wet hair while you wait for it to do it's thang.
Bourjois Smokey Eye Quad
I don't know how many times I picked this up off the shelves in Boots and put it back again. I don't know why it took me so long to actually purchase but I'm really pleased that I have. Bourjois have released a few great eye products recently and this is another that I'm really enjoying, along with the Colourband 2-in-1 Eyeshadow and Eyeliner pencils.
I've gone for my usual brown shades but I love the fact that this has a really pretty shimmer shade in the middle. This can be used to just finish a look off or just inside the eye to really make your look pop. Great!
Collection Eyes Uncovered palette in Nude
I have quite the collection of nude/brown palettes and here is another one I've added to my stash. It took me absolutely ages to actually realise there are three different palettes available, nude, bronze and grey. The shades are actually all very similar but they're great for creating every day looks. The bronze palette is great if you want to add a bit of sparkle and I guess the grey one would be great for creating a smokey eye.
Have you tried any of my favourite products? Let me know your thoughts in the comments.
*This post contains some PR samples.