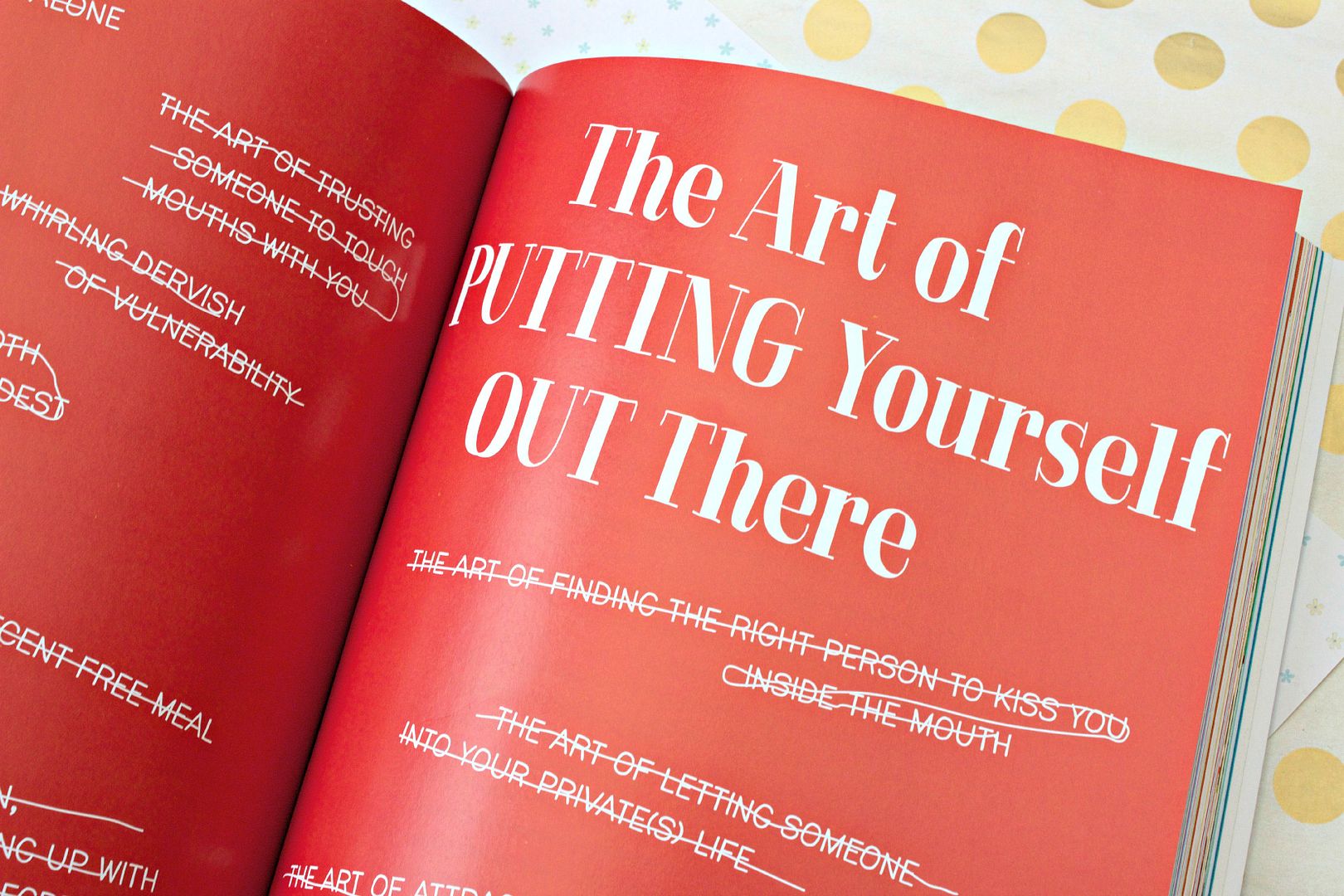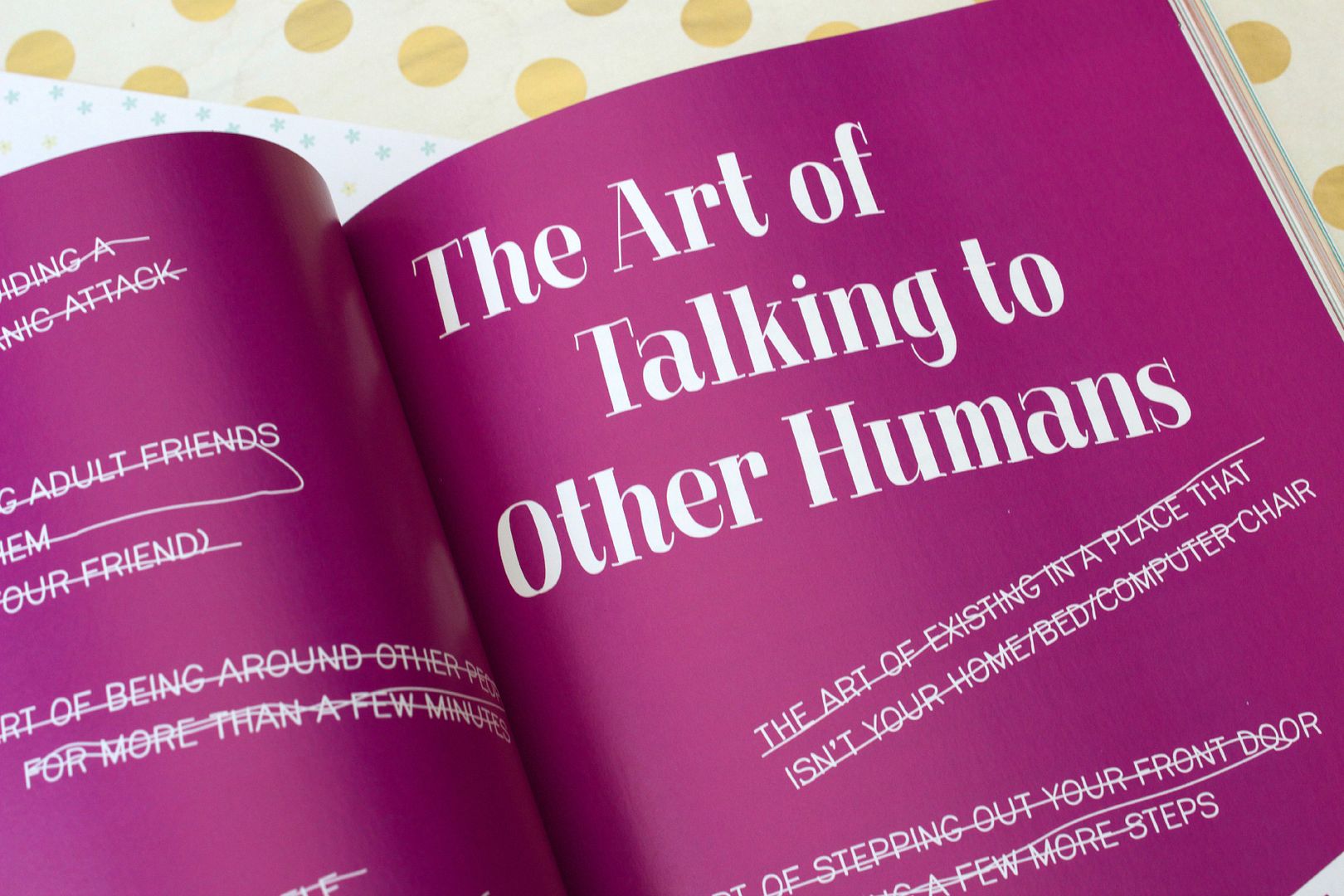 When I said
Fleur de Force's Glam Guide
was the only Youtuber book I will buy, I lied, as this one was quietly taking up space in my drawer, ready to be featured. Grace's Guide came out a little while ago now, way before Christmas in fact, and I've been meaning to write about it since
I'm not sure why I picked this up if I'm honest. I don't watch Grace Helbig's videos religiously like I do with other Youtuber vids but when I do watch her videos I really enjoy her humour and sarcasm and I feel it translates really well into this book. It's very tongue in cheek and you probably shouldn't take the advice
too
literally, but there are bits and pieces that are quite helpful such as the interview techniques, party and travel tips and making friends as an adult. I believe Grace is in her early thirties so this book is great for people of my age (late 20's *cough cough*) to get a bit of help and advice on various topics.
Grace never takes herself too seriously, which is why this book is pretty funny in places. It's just Grace's humour through and through and I like the fact that after each chapter it has a helpful ticklist to help you remember the key points of the chapter. Again, like Fleur's book, this isn't one I've read from front to back but it is one I pick up and flick through every now and then. It's most definitely a coffee table sort of book, but one that you'll get something new and witty from on each read.
Have you read Grace's Guide? Let me know your thoughts in the comments.