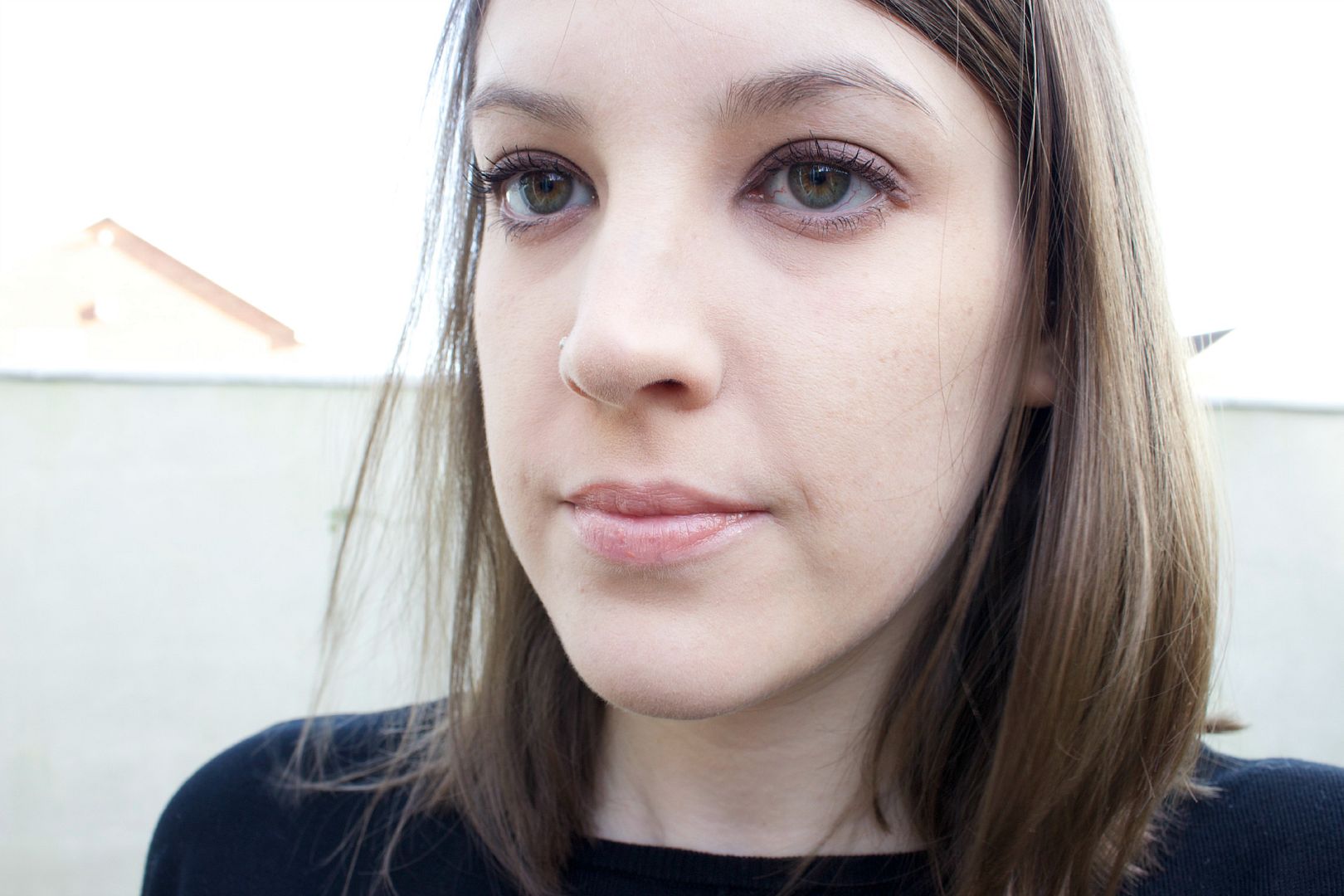 As a 'beauty' blogger, I feel bad admitting that I don't often wear foundation. To be perfectly honest with you, I'm too lazy to apply it every morning. I'm pretty happy with my skin and going make-up free, but that's not to say my skin is anywhere near perfect.
Anyway, back to the point. As I was browsing my local Boots I spotted the new Maybelline Dream Flawless Nude Fluid-Touch Foundation and thought it has been a while since I bought a new foundation so I popped it into my basket.
I'd only previously seen a few mentions of it on a couple of blogs and on Twitter and had seen good things about it so thought I'd give it a try.
It comes in a range of 12 shades, which isn't too bad. I'm usually at the very light end of the spectrum and pick up the products with 'Ivory' as the name, no change here. The foundation itself is a very runny texture and actually comes with a special 'dropper' that you're meant to hold above your finger to enable just the right amount of product to hit your finger and in turn hit your face. To be honest, I got bored waiting for the droplet to drop and ended up rubbing the brush/sponge over the dripper to get the product on it. We're on a clock here people, nobody got time for waiting for that!
The foundation is pretty thin, but buildable. I have VERY dry skin and foundation usually starts to sit in the creases/cracks in the dry patches and ends up looking awful. On first application of the foundation I applied way too much and this very thing started happening. I started again and applied a LOT less, which ended up sitting on the skin really well. There was no horrible drying or cracking and I actually received a fair few compliments on my foundation, albeit from members of my family but I'll take what I can get.
The foundation feels very lightweight on the skin, which I think is great, and leaves it feeling very soft and smooth. Unlike most other foundations, this one doesn't go horribly orange and actually looked pretty good even under the harsh lights in Boots.
I'm actually really pleased with this foundation and definitely think it will become a staple of my make-up bag for those days when I want to perk my skin up a bit. Before trying this I wouldn't want to wear foundations on special occasions/nights out due to the dryness, but this one I feel I can wear with confidence.
Don't forget to enter my giveaway to win some Makeup Revolution Lip Lacquers
here
.