Invisibobble Sweetheart Collection - £4 per pack of 3*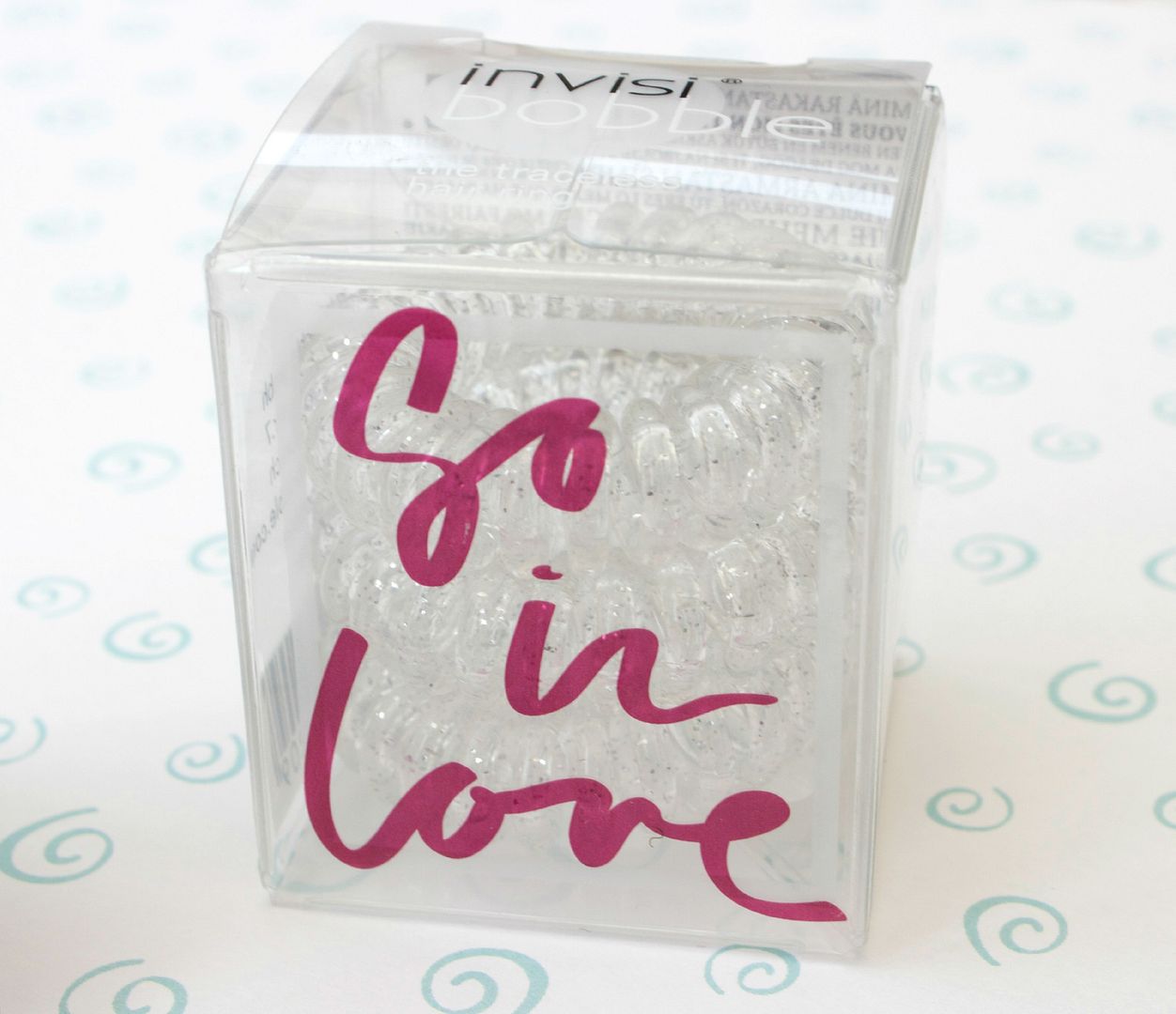 I've always been really interested to try Invisibobble and now I have finally had the chance, hooray! I was recently sent some of the hair rings from the new Sweetheart Collection, which has been released just in time for Valentine's Day. The collection includes a choice of metallic purple or silver translucent glitter hair rings and four different styles of packaging to choose from.
I'm sure most of you have experienced the kink in your hair when you take the bobble (or whatever you call it!) out. It can be a bit annoying if you need to have your hair up and then take it down for some various occasion. Usually you'd have to re-wash the hair or straighten it to get the kink out. The Invisibobble aims to combat the hair kink and let you have it up during the day for as long as you need and then take it down and style it for the evening.
The hair rings are made with what looks like telephone cord and once wrapped around the hair it places uneven pressure around the ponytail, which means there's no obvious mark left when you remove it. Normal hair bobbles place even pressure around the ponytail, leaving an obvious indent.
Although the bobble lookes like cord, it's very comfortable in the hair and doesn't snag or pull at all. They stretch really well and pop back into shape with no problem. They're super ideal for using if you've got a date/special occasion to go to in the evening but need your hair up in the day during Uni/work, they're pretty genius if I'm honest.
Have you tried the invisibobble? Let me know your thoughts in the comments.
*This post contains PR samples.