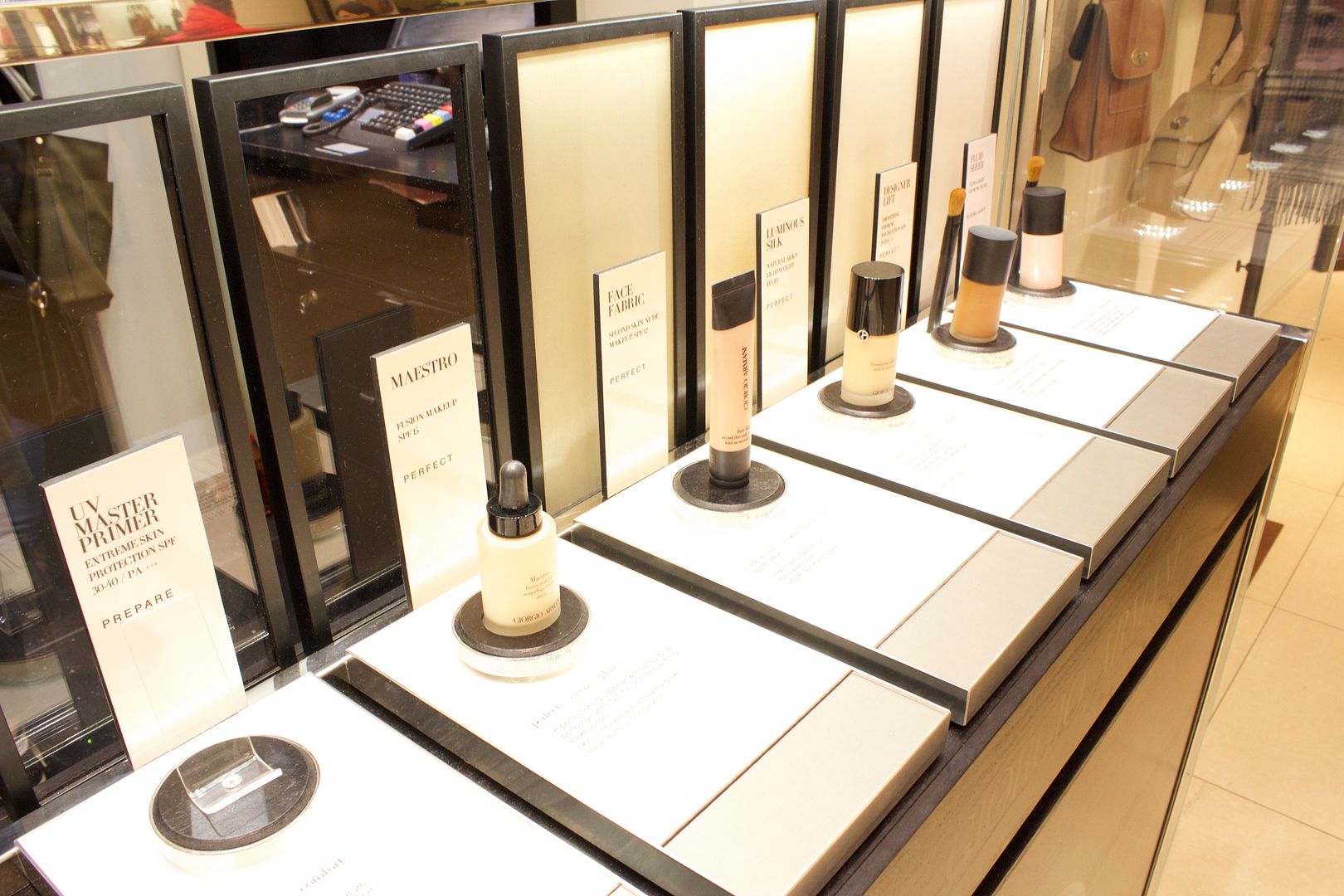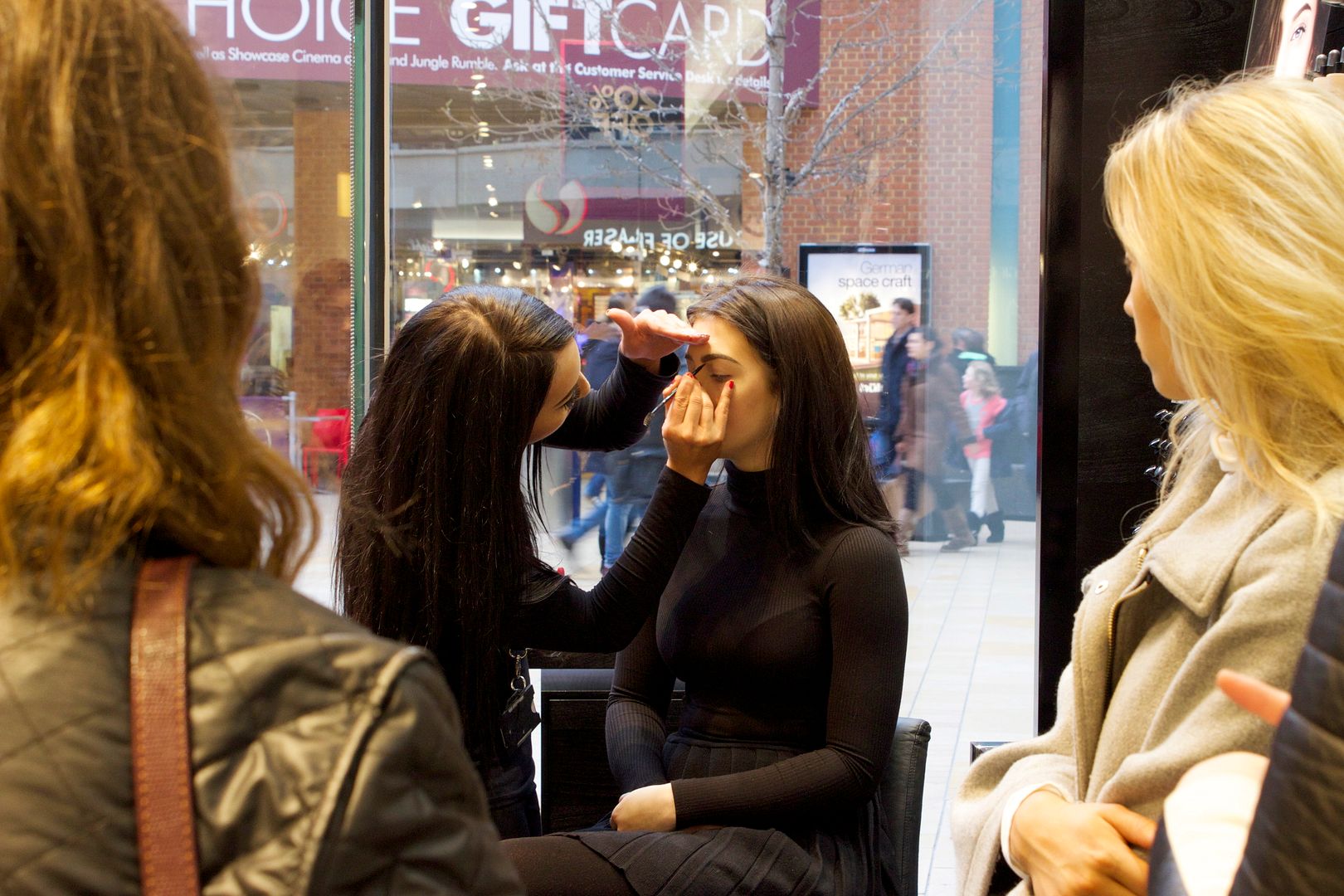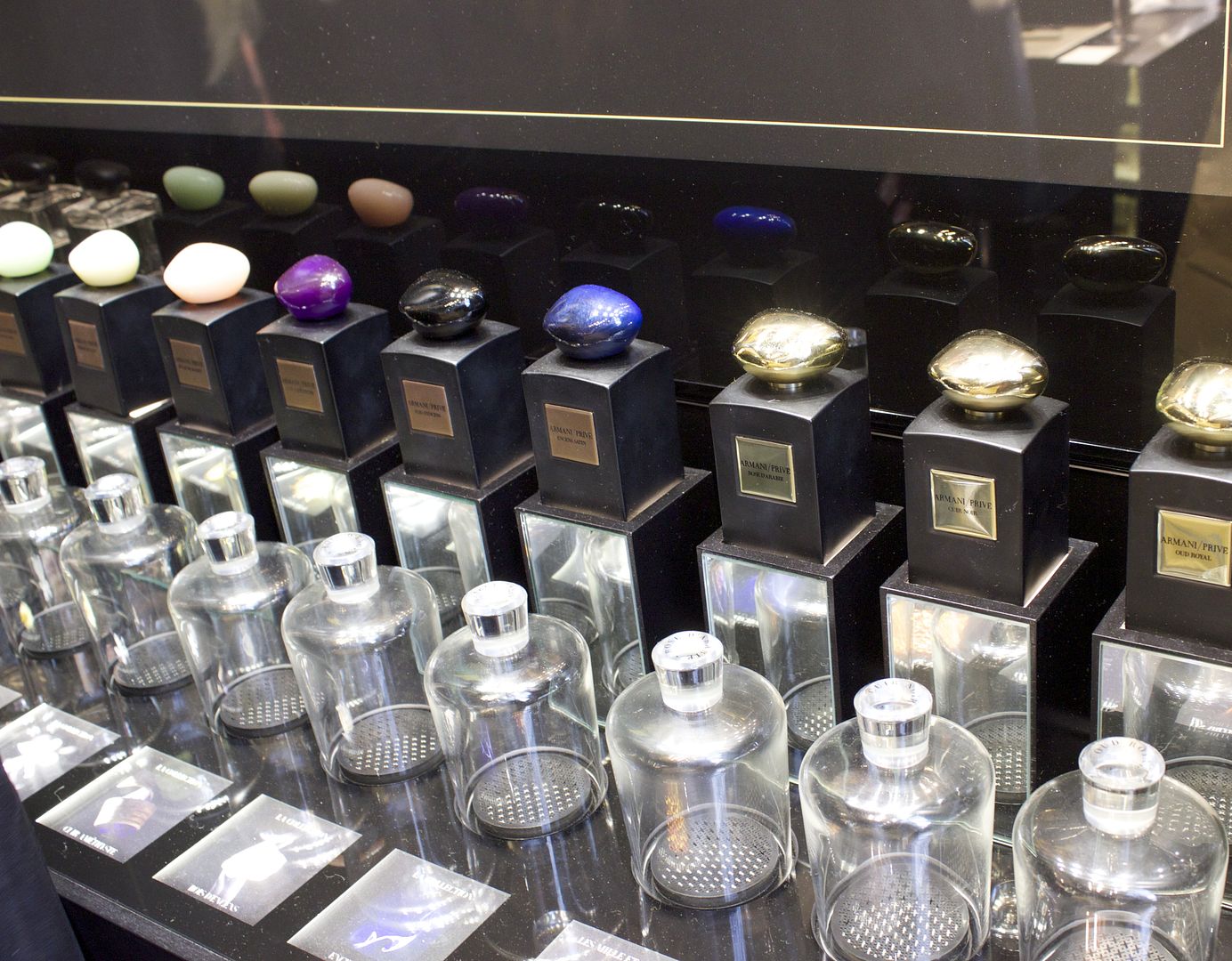 On Saturday I went along to the Georgio Armani blogger event in Bristol. It's very rare to have blogger events on a Saturday but this one was held on the new concession in House of Fraser, which is obviously open on the weekends, so yay for me being able to go!
The point of the event was to show us all the new concession and also talk us bloggers through the new Luminous Silk Foundation as well as give us a bit of a masterclass in make-up application and colour match us with the new foundation.
Now I'm not really used to using high end make-up, I'm usually a very high-street orientated kinda girl but was really impressed by the colour match. I was a shade number 4 and have been given a little tester pot to try out! The foundation itself is oil-free, really silky and lightweight and contains a exclusive Micro-fil™ technology so it applies and looks wonderful. It's really easy to build up coverage and there's 15 different shades to choose from, which is a pretty good range.
As well as seeing a make-up demo and playing with the new foundation, I was also able to look at all the other make-up available and was really impressed by the brand's line of fragrances. Just that day it had released the new Pivoine Suzhou (pictured above!) fragrance, which smelt absolutely gorgeous. A group of us were just standing near the display and were getting a lovely whiff of it every now and then. The bottle is not only gorgeous (and if you know me, you'll know I love a good perfume bottle) the scent itself is perfect for spring.
The fragrance is inspired by the gardens of Asia and is a celebration of China's most-loved flower, the peony, so it's extremely floral smelling (which I love!) with soft spices and a definite hint of Mandarin. I could just sit and breath it in all day long!
Overall I really enjoyed the event and was given a brilliant little goody bag, with an absolutely lovely little make-up bag/purse and a lipstick, which will definitely feature in an upcoming post. Big thanks go to Armani Bristol for inviting me and hopefully this is the start of many more events to come!
Have you been to any blogger events recently?