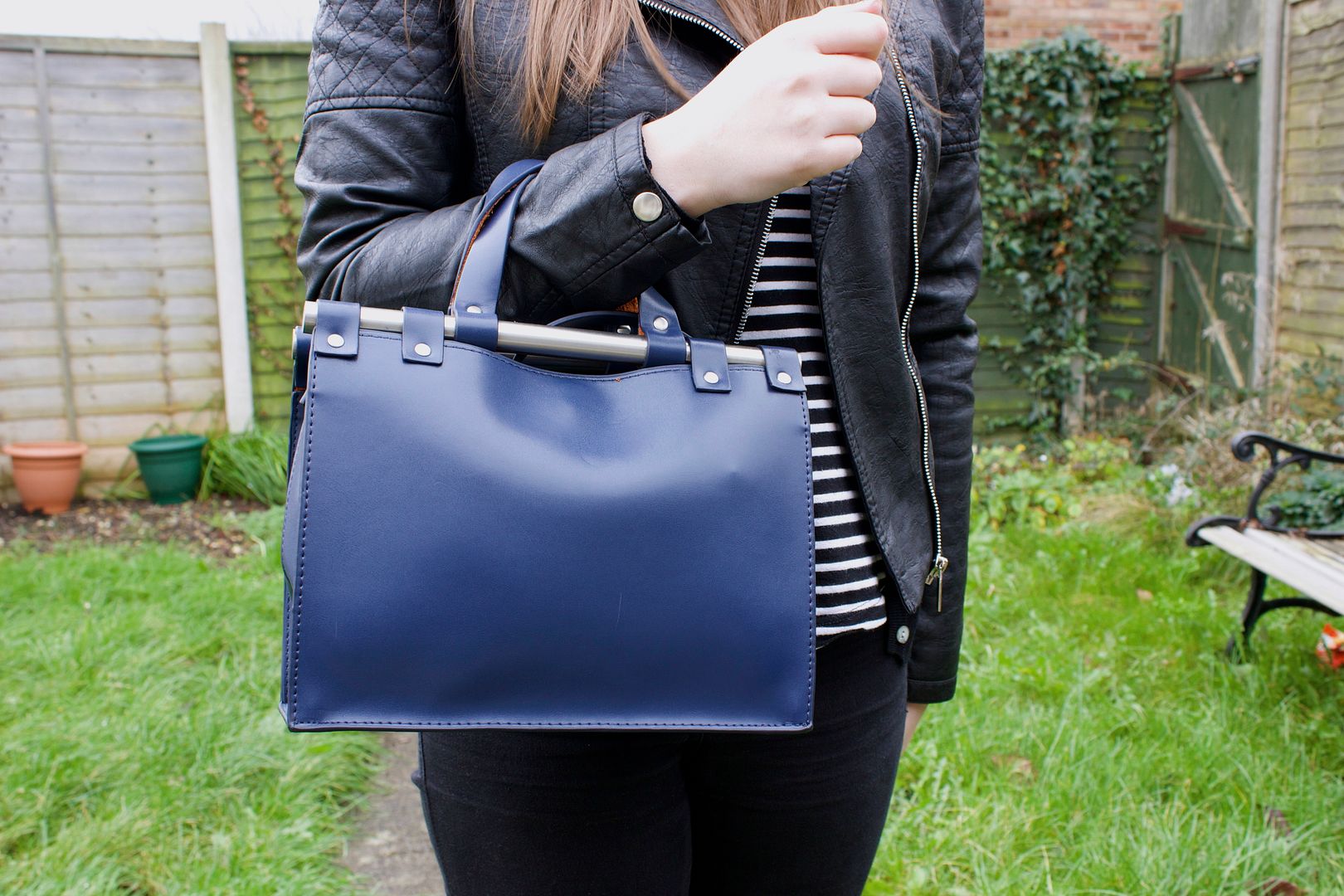 Well aren't I a lucky girl? I received this rather beautiful bag as a Christmas present from my sister/my sister's family and I've officially fallen in love!
Unfortunately I think this version in particular is sold out, but there is a rather fetching orange one available online in the Sale.
I've been looking for a new bag for a while now. I previously had a big Zara shopper and it was quickly filling up with old receipts and bits and pieces, making it insanely hard for me to find anything when I wanted it. The mini doctor bag is so cute and compact and I love the metal hardware as well, funnily enough it's just like an old fashioned doctor's bag (if you've ever seen one and know what I mean!).
It comes with a long handle but I actually prefer putting my arm through the shorter handle. The bag has a button/popper inside but no zip so I prefer to have it a bit closer to me so there's no risk of anything falling out/being stolen.
I almost always opt for black bags but I am loving the navy blue of this one. Before going into the sale it was £29.99 I believe, which I think is a real bargain and I would definitely have paid that much myself!
What do you think of my new bag? Will you be getting one yourself?
Before you go, check out the
Cherry Pie Facebook page
for some more photos.