New Look Biker Jacket - £39.99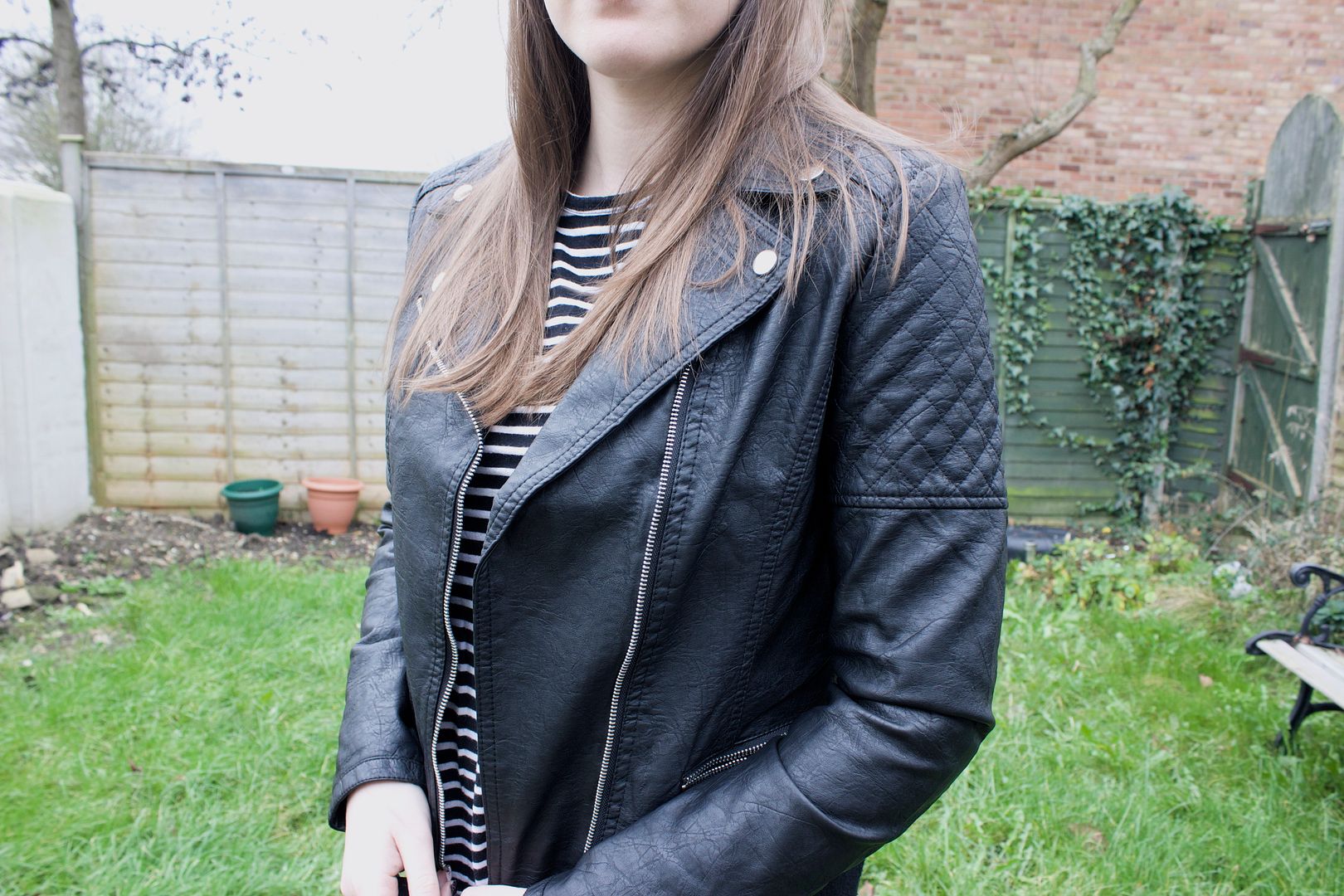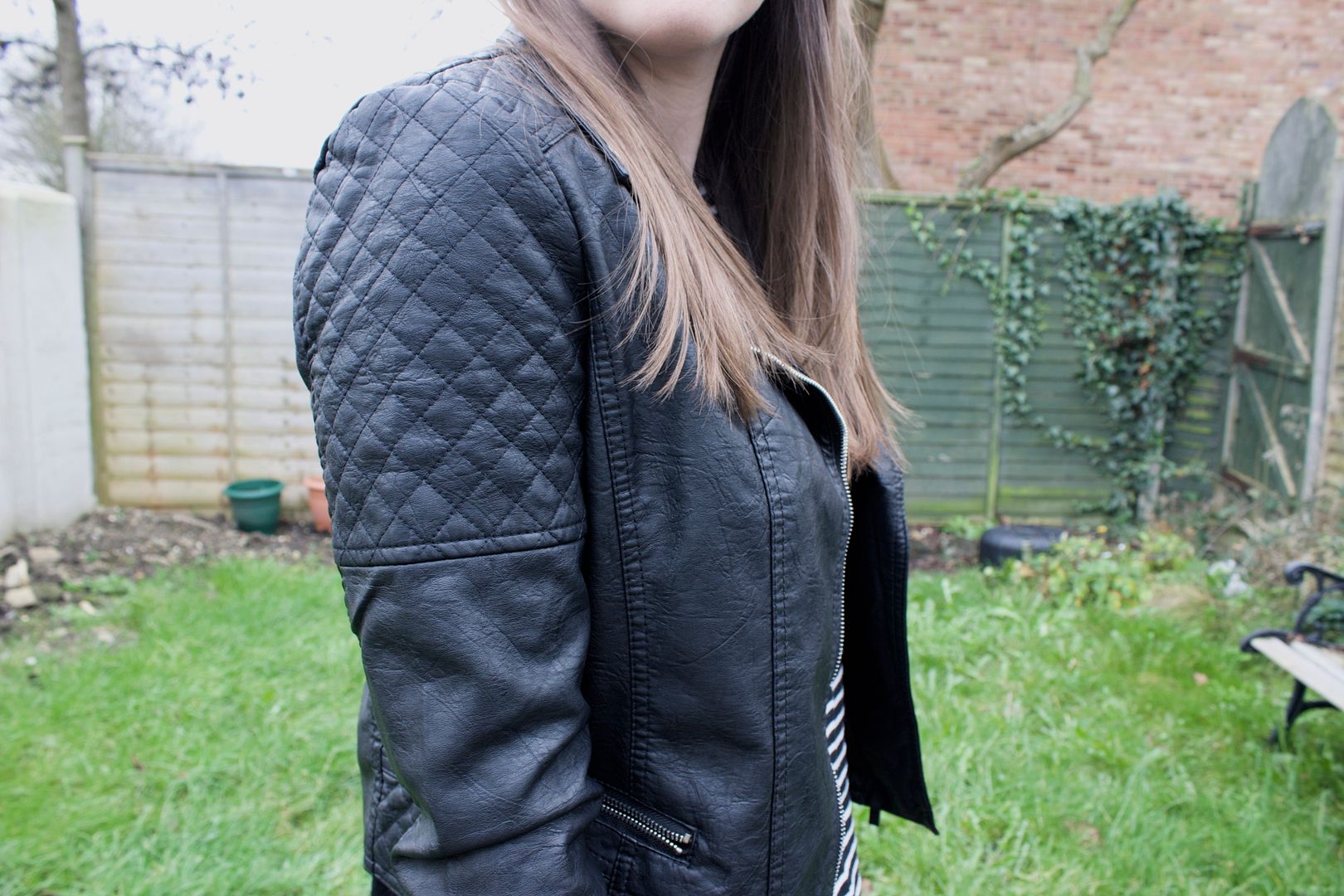 While other girls buy sensible winter coats in beautiful pastel shades or waterproof macs, I go for a jacket, with no hood or wet weather protection…it may not be very sensible but I love it.
I do have a 'leather' jacket with a hood already but I'm not keen on it and wanted a 'proper' biker jacket so asked Vince for this one for Christmas. He was a very good boyfriend and it was sitting, waiting for me under the tree on Christmas day. It fits perfectly and the quilted shoulders are pretty dreamy.
It's perfect for throwing on over any outfit but I particularly love it with a pair of black skinny jeans and a breton striped top. For £39.99 I think this is quite reasonable, when in the likes of Topshop you'd be paying double for fake leather jackets.
What do you think of biker jackets? Let me know in the comments.