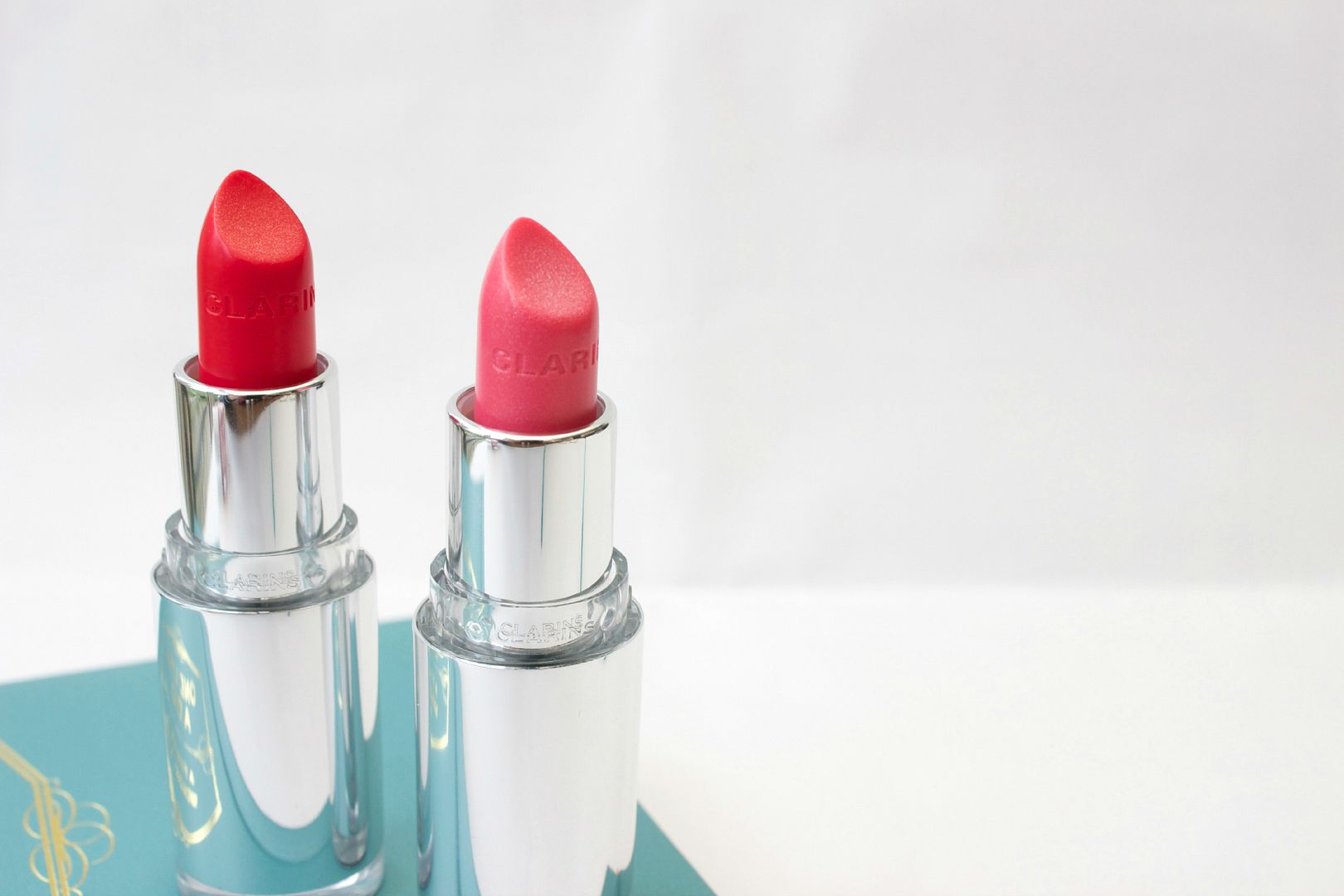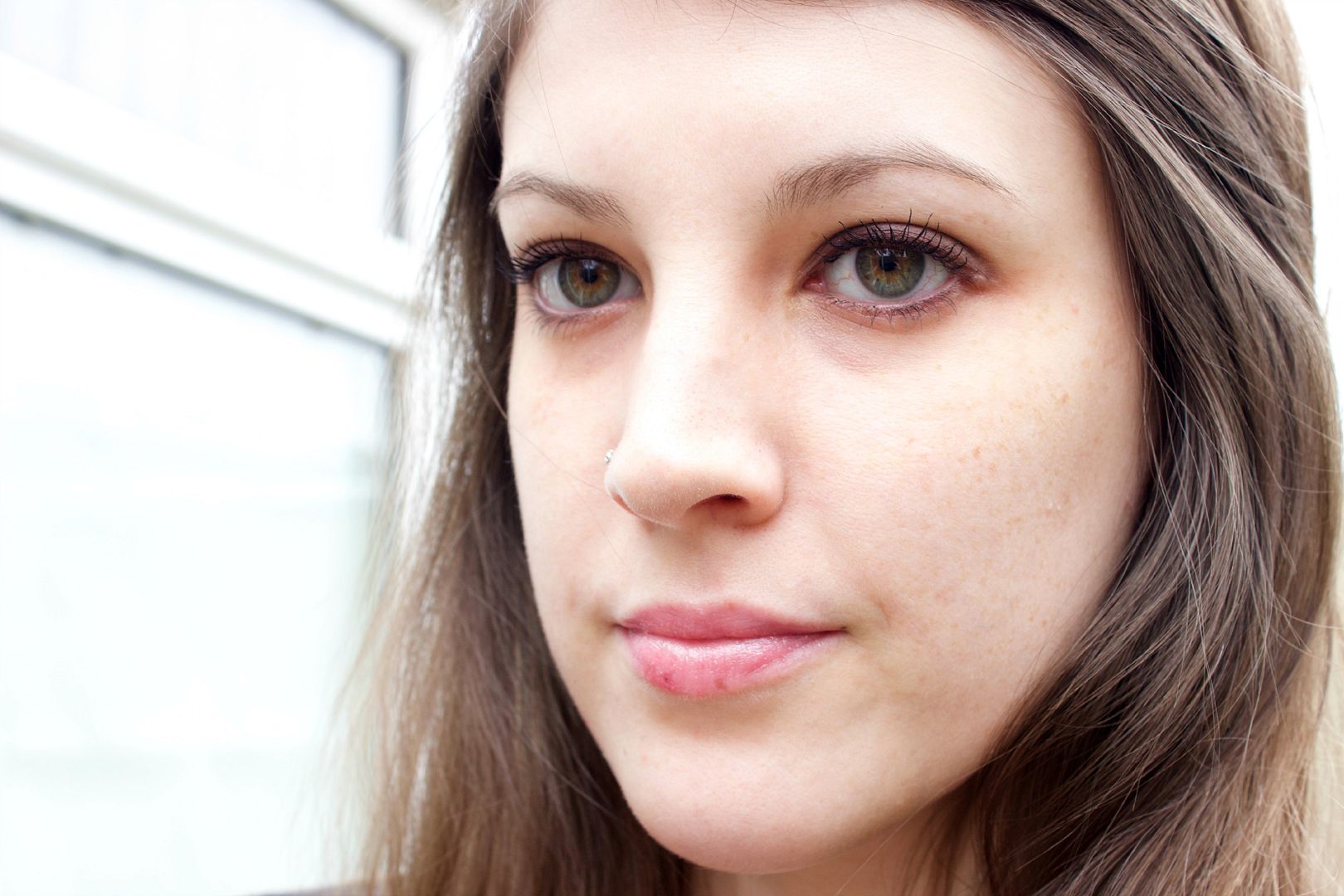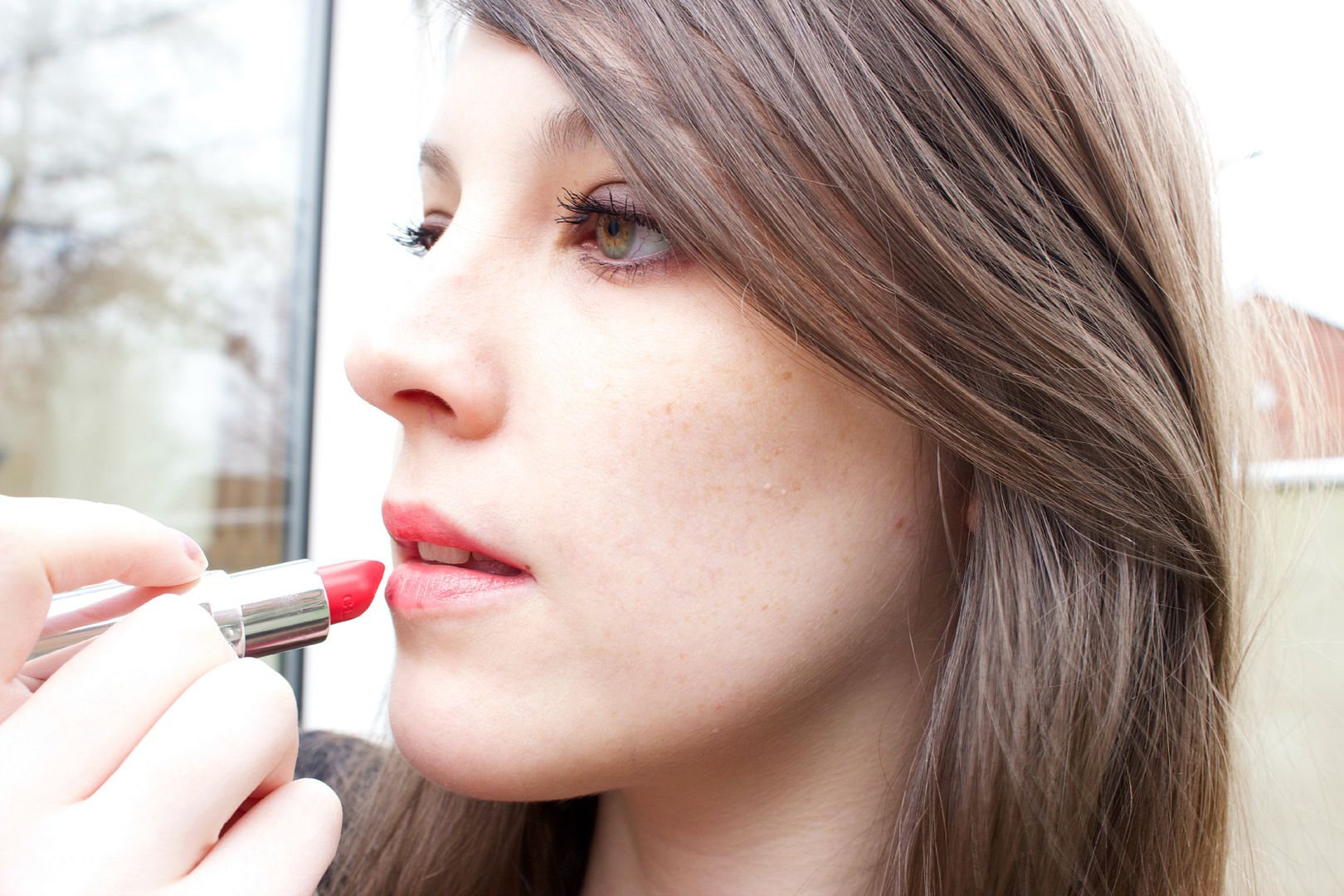 Recently I tried out the new
Instant Light Lipbalm Perfectors*
from the new Clarin's Garden Escape range and I totally fell in love with them. They converted me from being a colour free lipbalm wearer to someone who doesn't mind a hint of colour. I've been using them since featuring on the blog and have found them to be really moisturising and they've left my lips feeling great.
As well as the lipbalms, Clarins has launched a couple of new Sheer Shine Lipsticks and I was very kindly sent the shades Rose Petal and Coral Dahlia. The lipsticks themselves are both really gorgeous colours. Rose Petal is a lovely pink/nude shade that is extremely natural looking and leaves just a hint of colour and shimmer on my lips.
Coral Dahlia is a tad more red with a hint of gold shimmer, which, on first look scared me a little, but as I found with the red lipbalm, it was a lot paler on application and actually looked really pretty and natural. Perfect for someone like me who is wary of too much colour on the lips.
Much like the lipbalms, these lipsticks are really moisturising and leave lips looking fuller and shiny. At £19 they're a tad on the higher price spectrum but I really would invest in these if you're looking for something wearable from day to day (Rose Petal) or something to add a bit of glamour to an outfit for a night out (Coral Dahlia).
Have you tried the new Sheer Shine Lipsticks from Clains? Let me know your thoughts in the comments.
*This post contains PR samples.