Clarins Garden Escape Spring Collection Instant Light Lipbalm Perfectors in Coral, Rose, Red - £18 each*
Available January 12, 2015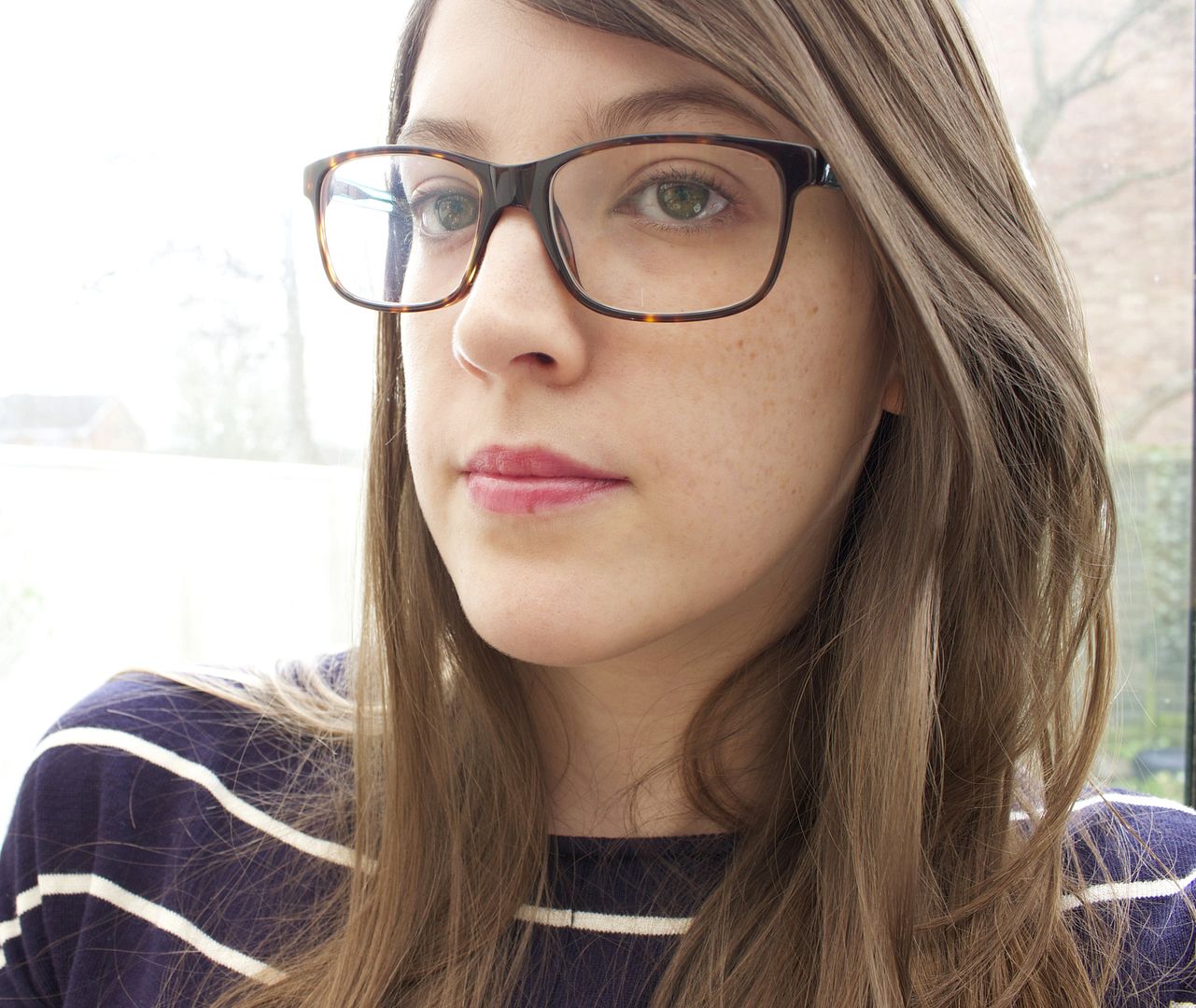 As someone who suffers a lot with dry, cracked lips, I steer very clear of lipsticks and even lipbalms with any hint of colour, but the Instant Light Lipbalm Perfectors from Clarins' new Garden Escape Spring Collection have really changed my mind.
The new Garden Escape collection is absolutely gorgeous and I was very kindly sent these lipbalms for consideration. As soon as I opened the boxes I knew I had to dedicate a blog post to these beauties. There's six shades in the range in total and I received 01 Rose, 02 Coral and 05 Red. The rose and coral shades are beautiful pinky/peachy shades that are perfect for all of the English Rose types out there. The red shade is pretty bold in its packaging but when I applied it, it's actually not as bright as it looks (pictured above - excuse the no make-up!). It's a lovely, natural red colour and even I would wear this and I would NEVER usually wear anything like this. As someone who never wears a hint of colour on her lips, this is really big news.
The lipbalms themselves are really soft and velvety on application and they don't feel at all greasy like a lot of other lipbalms do. Thanks to the nourishing mango and shea ingredients, they leave your lips feeling super soft for a good couple of hours. They also contain Vitamin E as well as a natural peptide to help encourage the synthesis of hyaluronic acid, making lips stay ultra hydrated and leaving them looking fuller.
Unfortunately I wasn't able to try it, but the collection also contains a balm called My Pink in which the pigments react with the PH Levels of your lips, creating a bespoke pink colour to suit your tone. Pretty much science in a lipbalm if you ask me.
These lipbalms are perfect for every day wear and I'm really looking forward to mixing them up with my normal chapstick. I'm fully converted to wearing a hint of colour on my lips now, thank you Clarins.
What do you think of the new Clarins Garden Escape collection? Let me know in the comments.
*This post contains PR samples.