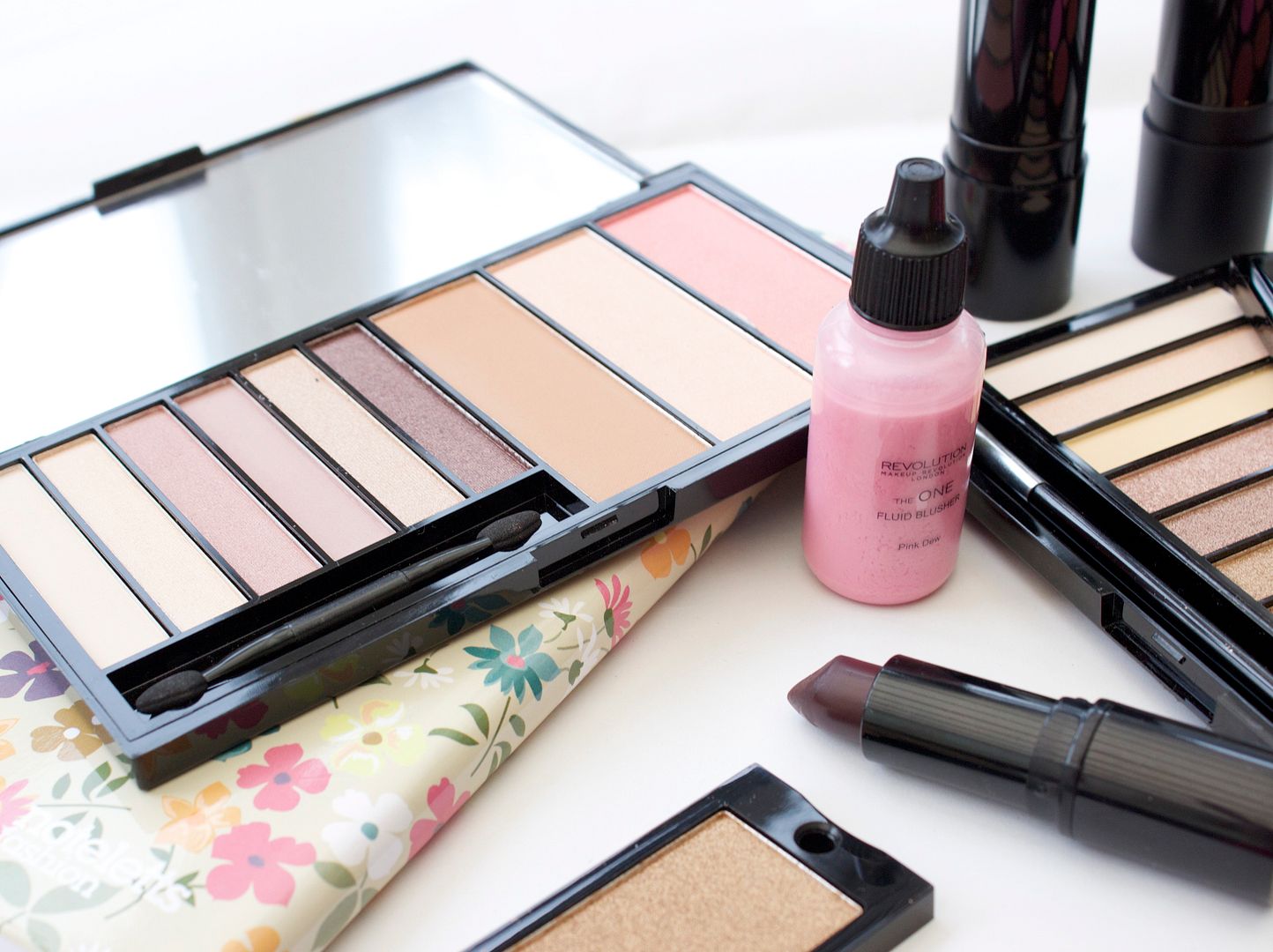 There's probably going to be a lot of these types of posts in the blogosphere this week, but I did something similar last year and would like to continue for years to come - it's my Brand of the Year post.
In 2013, this honour was bestowed upon Barry M thanks to its release of some absolutely fantastic palettes, but this year I've given the title to a brand that's not only budget beauty, but it's also good quality beauty too. Take a bow, Makeup Revolution.
I can't actually believe that this brand only launched in March of 2014. It's not even one year old yet and it has already done amazing things, released some brilliant products and ticked all the boxes when it comes to brand/blogger relationships.
Makeup Revolution aims to offer performance and quality at revolutionary prices. It does just that. Prices start at just £1 and there's already so much to choose from, including a professional range and limited edition collections.
It also aims to provide shades for all skin tones and I have to say it really suceeds - just look at its collection of foundations and face products for a start.
The brand's relationship with bloggers is also second to none. I personally have worked with very few brands that are as friendly, sociable and helpful as this one. I have been sent regular parcels of goodies, which are always a pleasure to receive, and have had regular contact with the people behind the brand via email and social media.
Someone seems to be monitoring its social media accounts around the clock too and it is always really supportive of bloggers - even re-tweeting and tweeting links to various blogs, which is always something I like to see from brands.
What's most important about this brand though, is its products, of course. Everything I have tried this year has been of a great quality and a great price. It's the ideal brand for the every day make up addicts we are.
2014 has definitely belonged to Makeup Revolution and I'm really excited to see what's coming up from the brand in 2015.
What has been your brand of 2014? Let me know in the comments.