Yves Rocher Flowerparty By Night Eau de parfum 50ml - £19*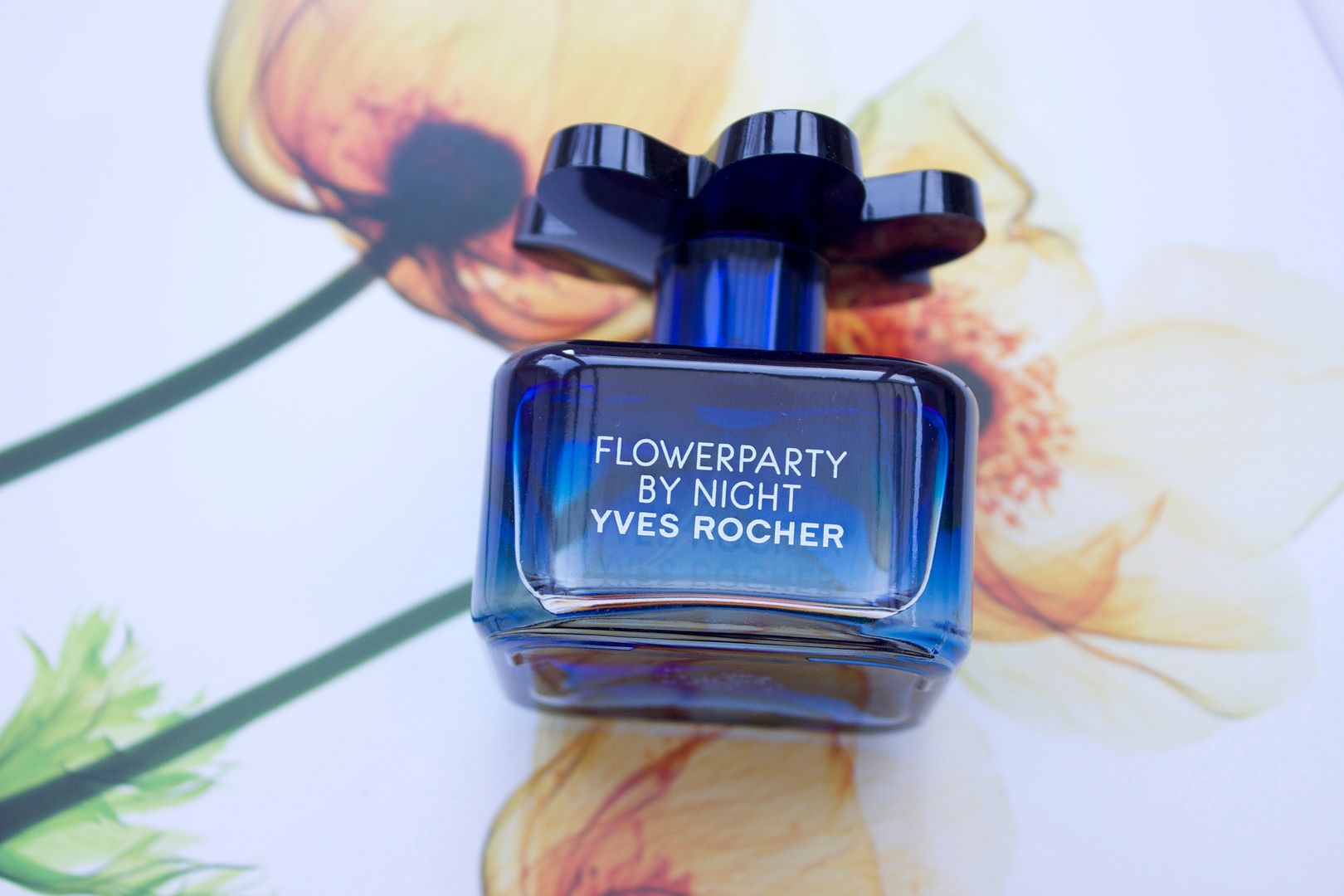 I think my new motto in life is that you can never have too many perfumes. I was recently sent the
Yves Rocher Flowerparty By Night Eau de parfum
and I'm so in love with it!
The bottle does remind me slightly of the Marc Jacob's Daisy perfumes just because of the flower lid but this is definitely where the similarities end. Flowerparty By Night is the 'spicy' nighttime version of Yves Rocher's original, with accents of licorice.
It's a relatively fruity scent with sweet top notes. Its base ingedients include bitter almond essential oil, star anise and bourbon vanilla absolute extracts as well as the hint of licorice. All these combined make for a really gorgeous scent that lingers for hours and hours.
I usually spritz my perfumes all over in the morning but I popped this one on my wrists as well. I could smell it all day long while I was at work and would get constant whiffs of it every time I propped my head up with my hand. It just lasts forever. I love the bitter and floral mix, which I'm quite surprised at as I wouldn't think this would be for me.
This is currently 50% off at £19, which is a HUGE bargain. This is the second Yves Rocher fragrance I've been sent and the second one I have absolutely loved. It's going to become a staple of my collection and I'll definitely be usuing it on a regular basis.
Have you tried Yves Rocher's perfumes before? Let me know your thoughts in the comments.
*This was a PR sample, sent to me free of charge. I have given my honest opinions on it.