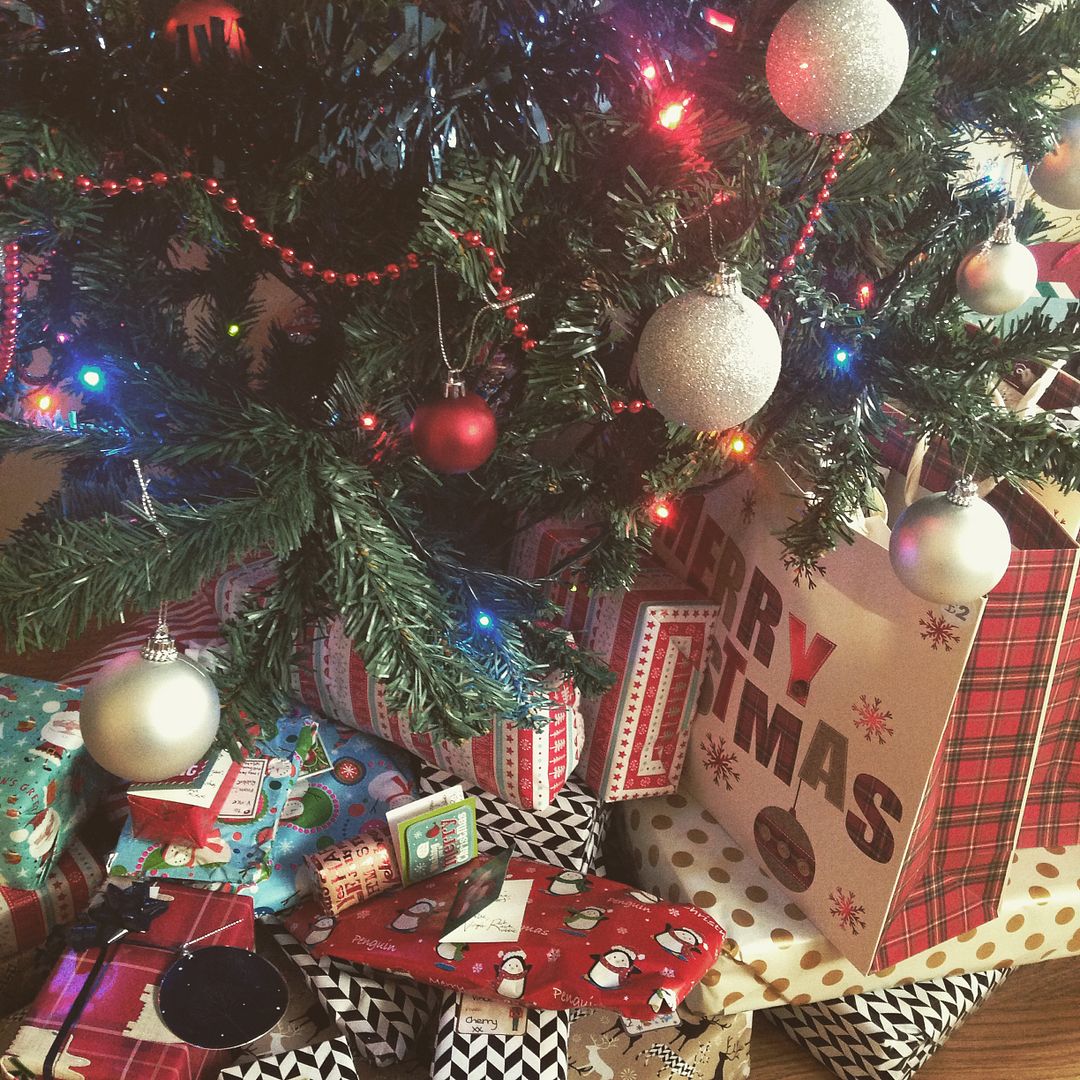 Hello, happy Sunday everyone! The last Sunday before Christmas, I can't believe it. I've finally finished all my present buying and wrapping and everything is ready and under the tree. Vince hasn't finished his shopping yet but I am not getting involved in that argument again...
I have work tomorrow and Tuesday and then I'm off for 12 whole glorious days. I absolutely cannot wait. On Christmas Eve I don't have much planned. Vince is working from 1pm until 10pm and then we're going to midnight mass with his family so we will be having a bit of a late night, then on Christmas day we'll be waking up bright and early to open our presents before Vince goes to work.
I'm spending Christmas day at my mum and dads and Vince will be going to his parents once he's finished work, he'll then be coming to my mum and dad's in the evening and we'll both be going to his parents even later in the evening. It's all a bit complicated but it works for us. It's actually so annoying that he has to work on Christmas day as we've never actually been able to spend the entire day together and it always means we have to get up really early!
I am hoping that these next two days go pretty swiftly…on Christmas Eve I want to get the house tidied, even though no-one will be coming round. I just don't want to worry about having to clean when I could be stuffing my face with food. Once Vince goes to work I might pop to my mum and dad's and see what's going on!
Have you finished work for Christmas yet? How are you spending these last few days in the run up to the big day?
Before you go, catch up on the week: