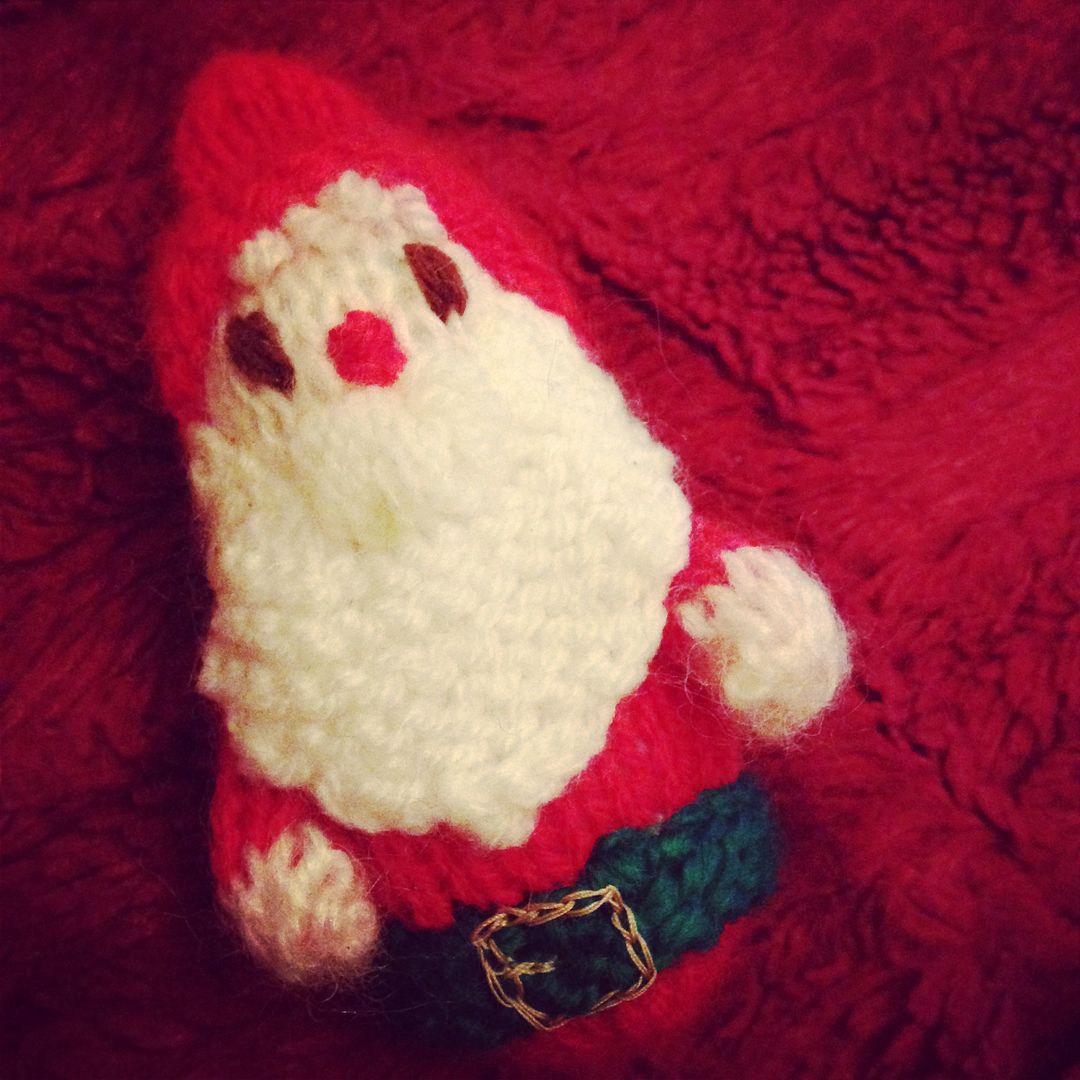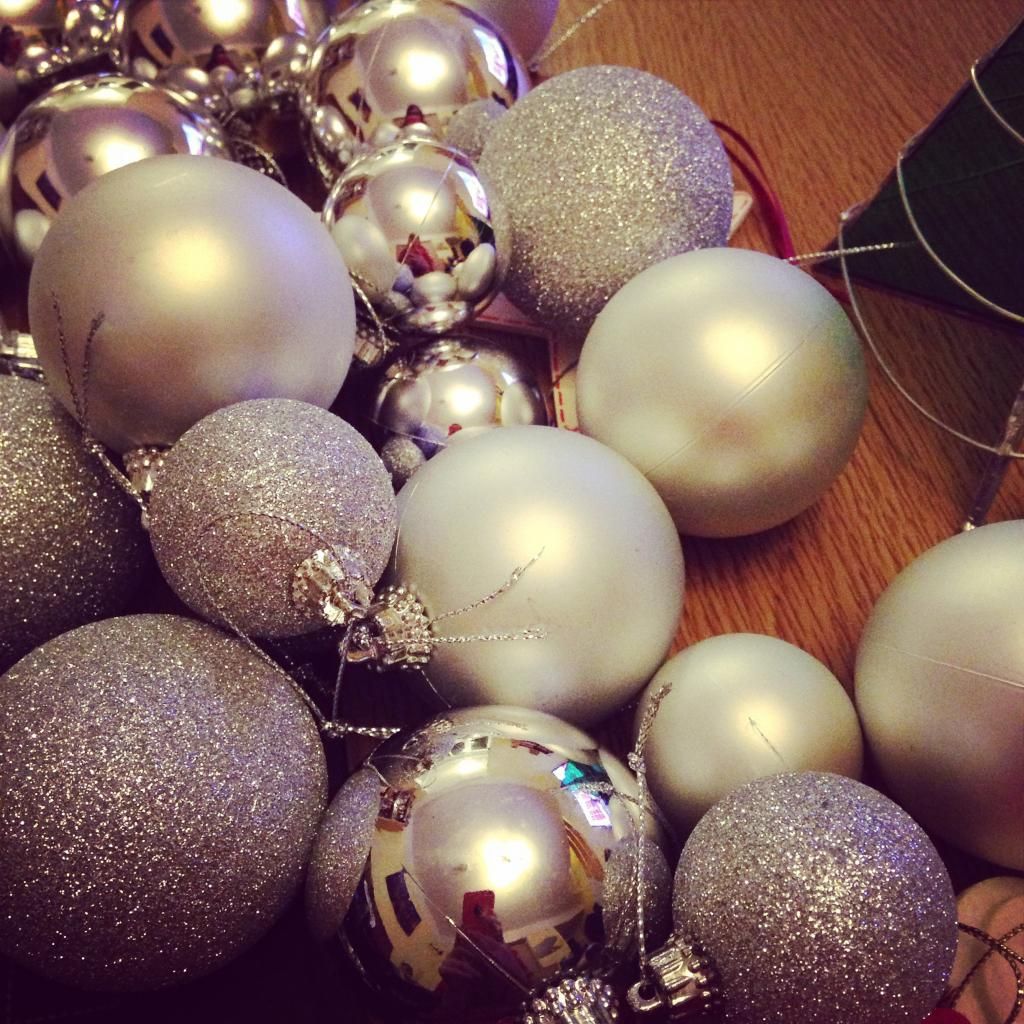 No Sunday catch up again last week, sorry about that, but I really didn't do anything interesting. This week I'm back with a few snaps from the week and as you can see, Christmas is in full swing. Pay day came and went and most of the money went straight on Christmas presents. I now have just a few bits and pieces to get.
Vince and I are planning on doing some Christmas shopping this coming Thursday as he has yet to get his family anything. Why is that always the way with boys? I can just tell we'll be wondering round the shops not being able to find anything!
Anyway, we got ourselves a new Christmas tree this year, one that is much thinner as the old one really stuck out too much. We got around to decorating it on Monday night. I came across the knitted Santa you can see in the picture - this is one of those decorations that's been in the family for years. I believe my Nan knitted it when I was little and some how I have come to have it so it sits pride of place at the top of the tree! Does anyone else have any decorations they use year after year?
Talking of decorations, most of ours are used year after year but last weekend I was browsing in Wilko's and came across their gorgeous range of decorations. I instantly went a bit mad and picked up loads of new baubles for our tree, which I thought looked really cute. Vince had other thoughts but oh well! You can see one of the bells above!
This coming week is a three day working week for me, so I'm really looking forward to it. As I mentioned Vince and I are going to go Christmas shopping and fingers crossed I can get some blogging done as well on the Friday. These are my last two days off before Christmas so once they're over with it will be work, work, work ready for a further 12 days off, oh yeh!
How has your week been? Before you go, why not catch up on the past two week's worth of posts?