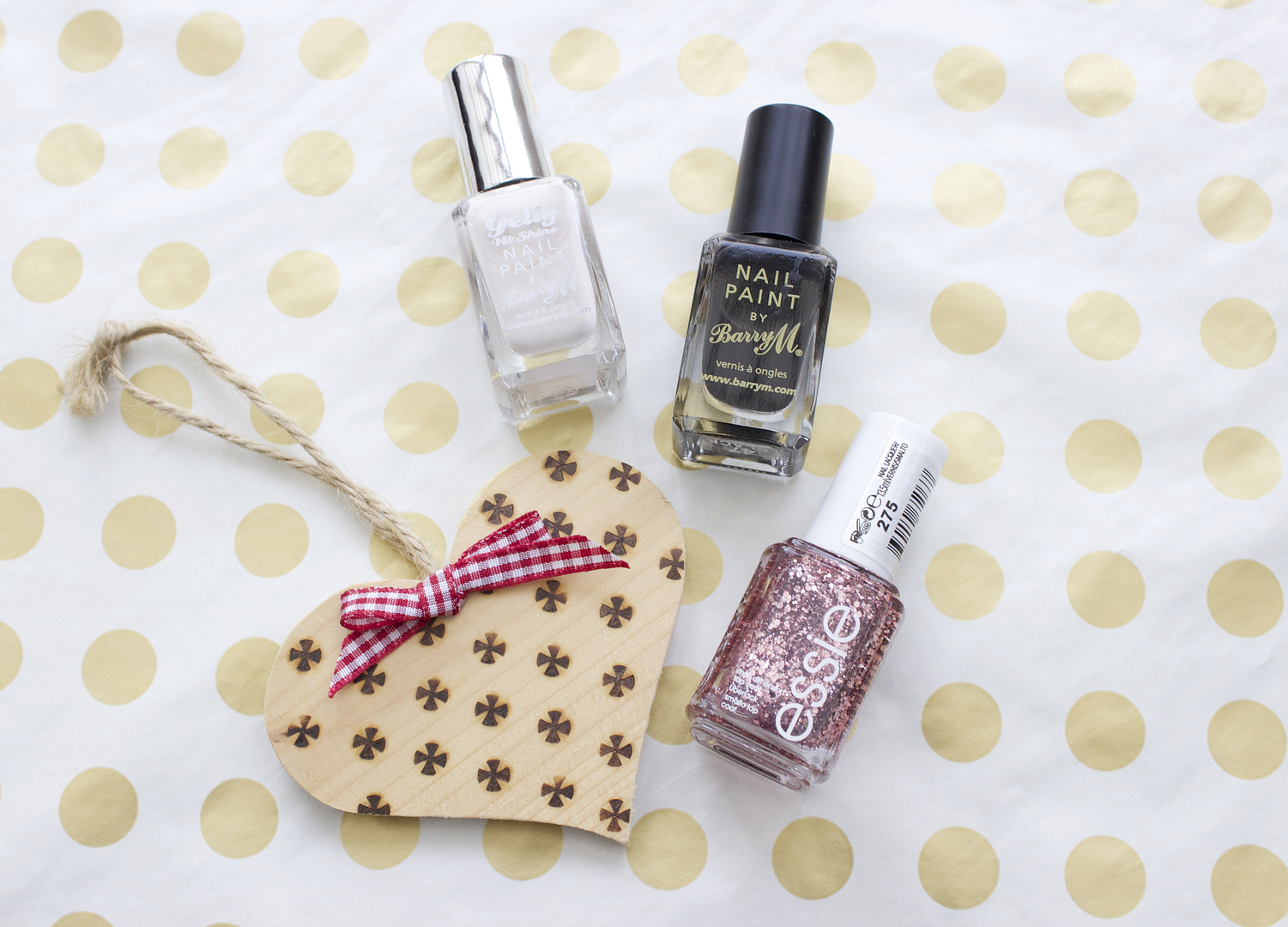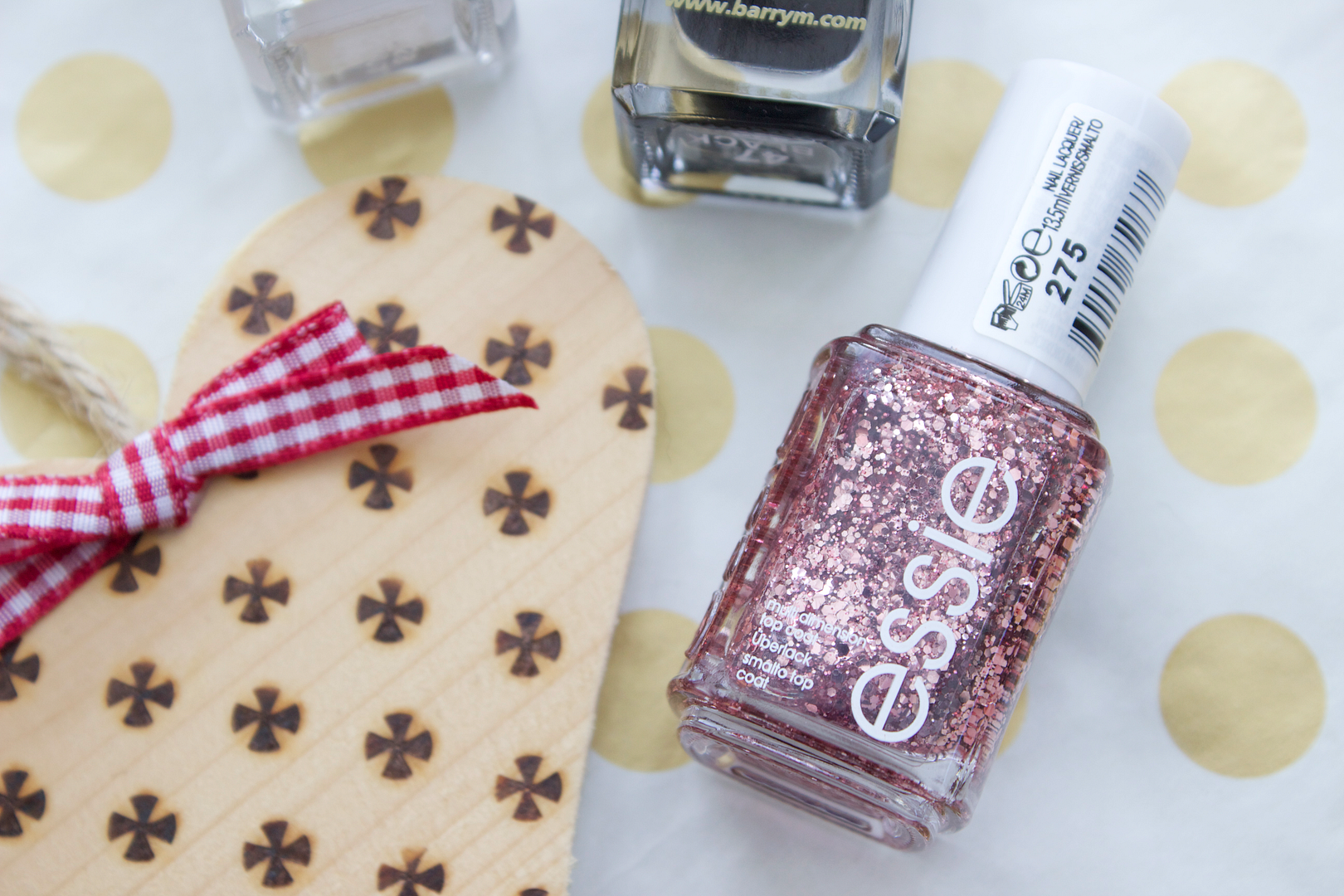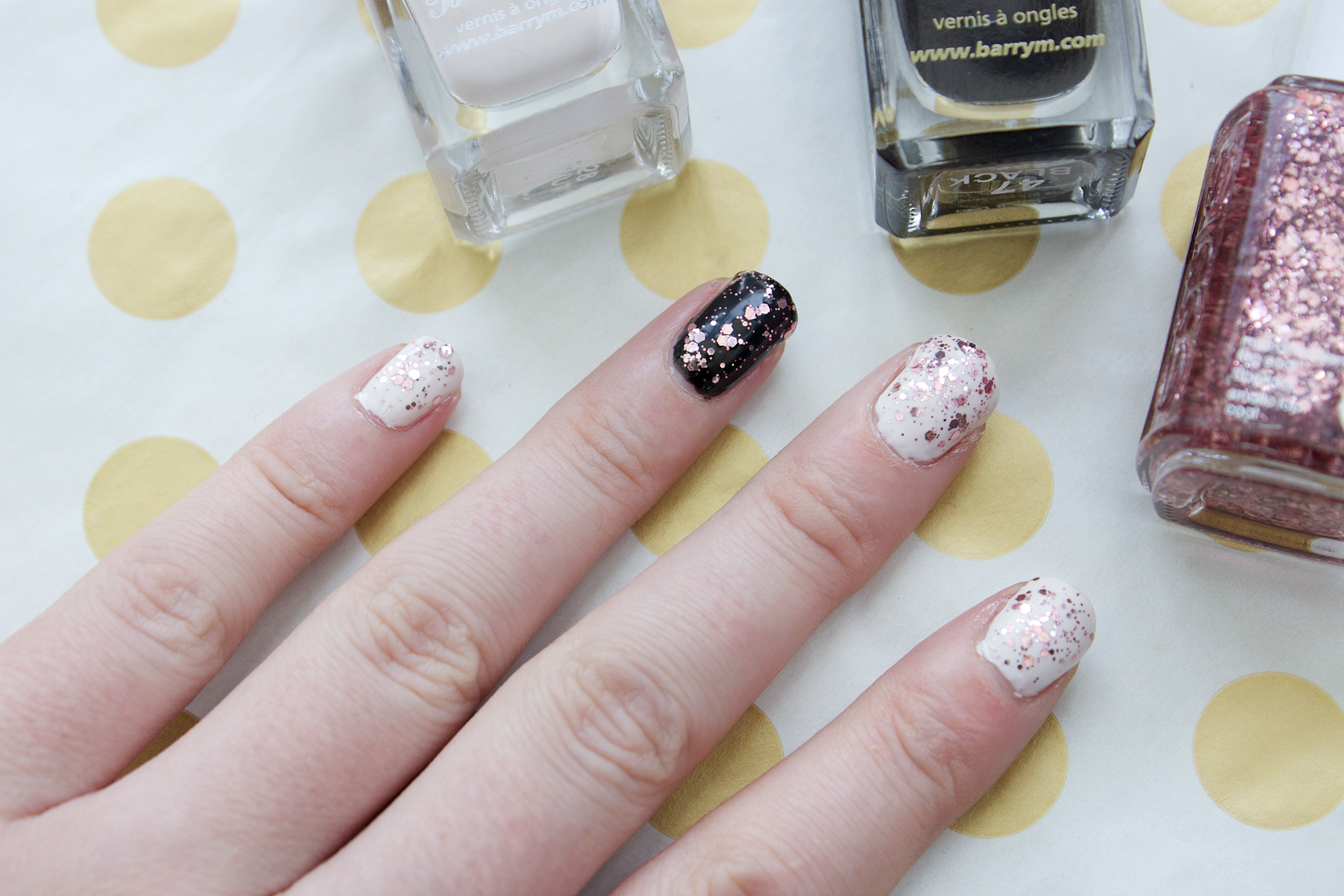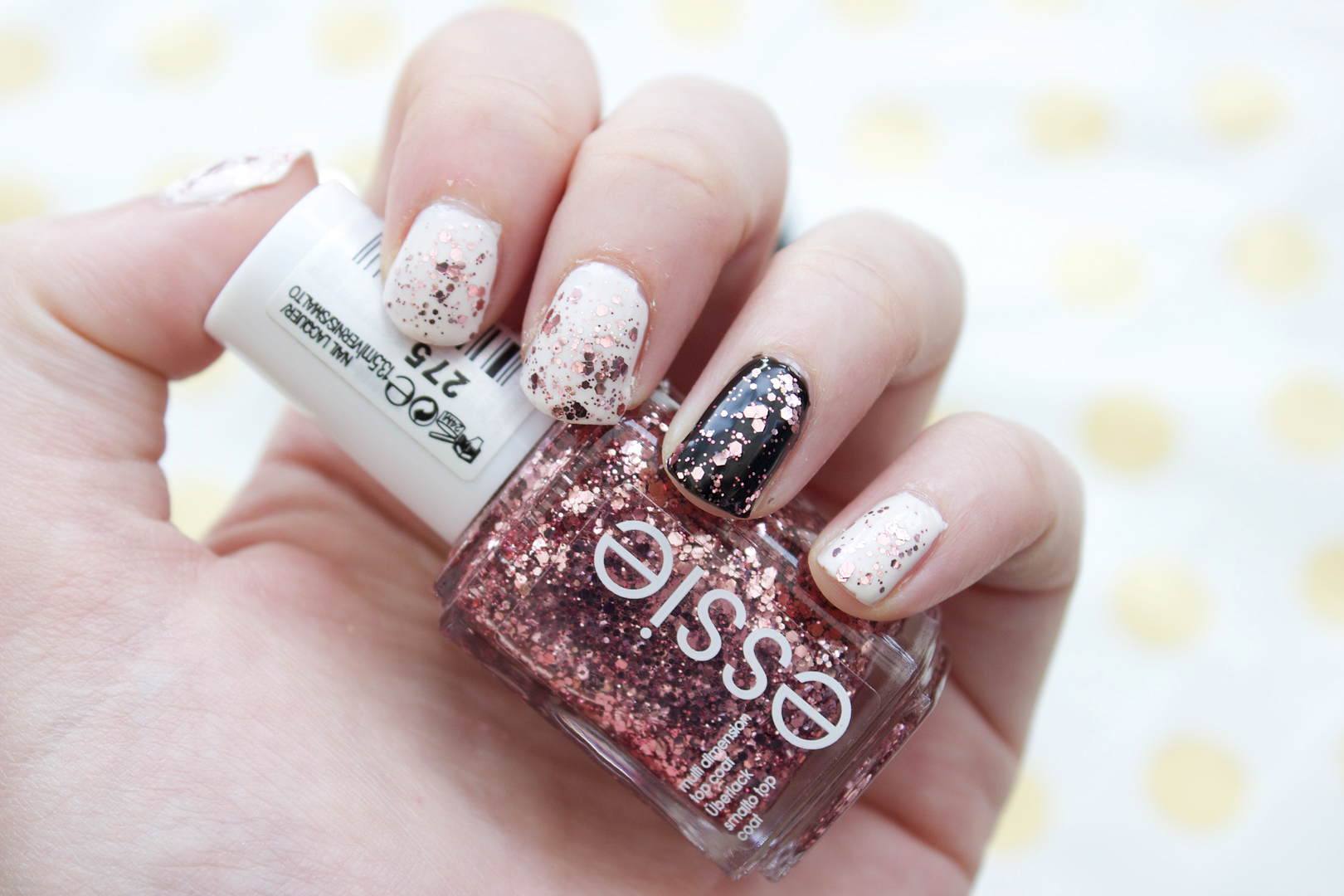 Essie A Cut Above - £7.99
Barry M - Coconut and Black - £3.99 each
If, like me, you're not going out partying on New Year but you still want to look great and add a little sparkle to your outfit then glitter nail polish is definitely the way to go.
I recently did a post on
festive nail polishes
and while all of the polishes are super lovely, the
Essie A Cut Above
really stands out, so I wanted to dedicate an entire post to it.
I am spending my New Year as I have done for the past four or five years and that's at Vince's parents, eating lots of food, watching TV and then the fireworks at midnight. I have a nice top to wear with sparkly, sequin sleeves so I thought I'd go all out sparkly with these glittery nails too.
The Essie polish is absolutely gorgeous and it contains pink/rose gold particles in a clear polish. It's really thick to apply but it's easy to pop the different particles where you want them. I popped this one a white base and on a black base on the accent nail and it really looks great. You could even wear it on its own, without a base.
What nails will you be wearing this New Year's Eve? Let me know in the comments.