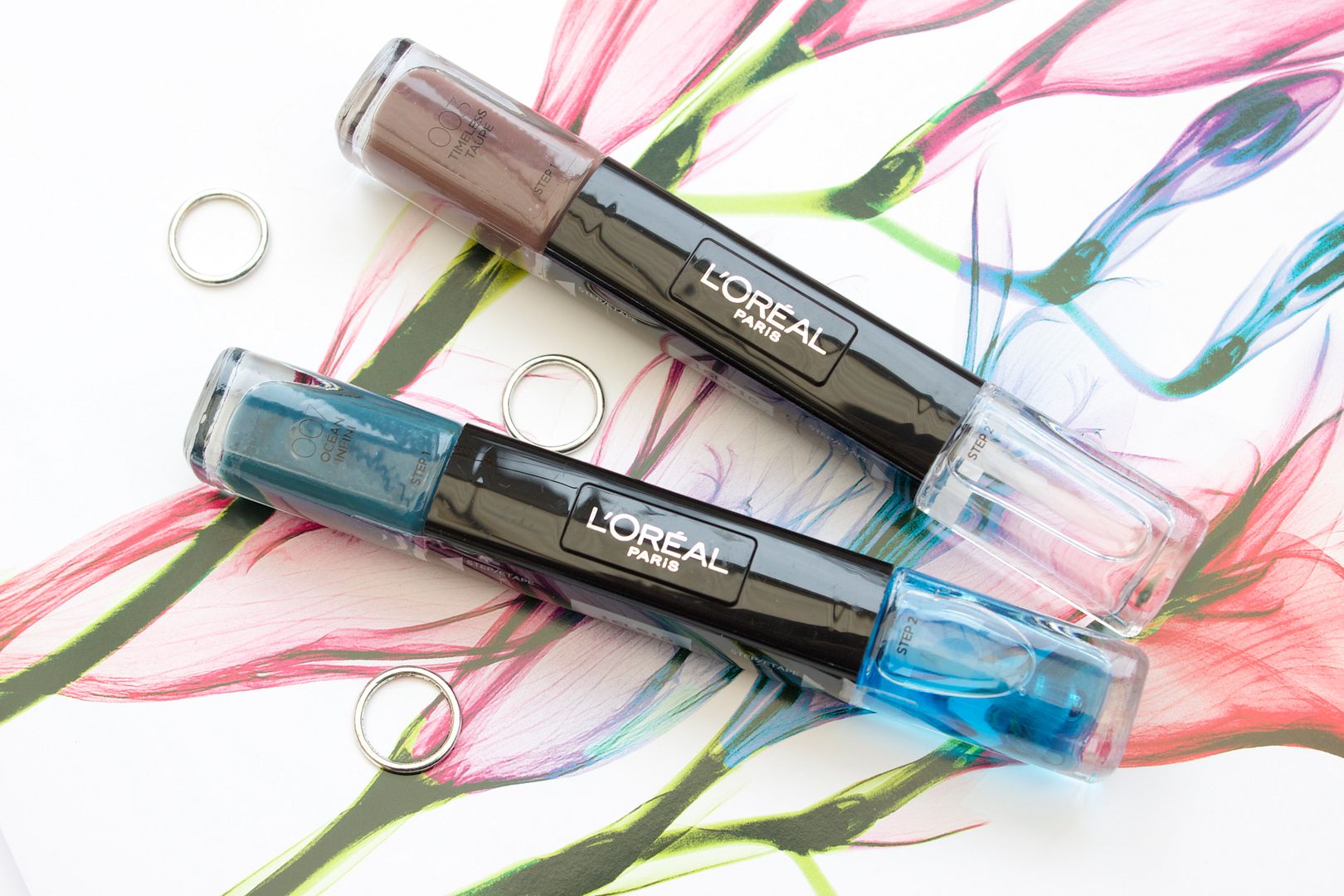 Loreal Parish Infallible Nail Polish in Timeless Taupe and Ocean Infinity - £7.99 each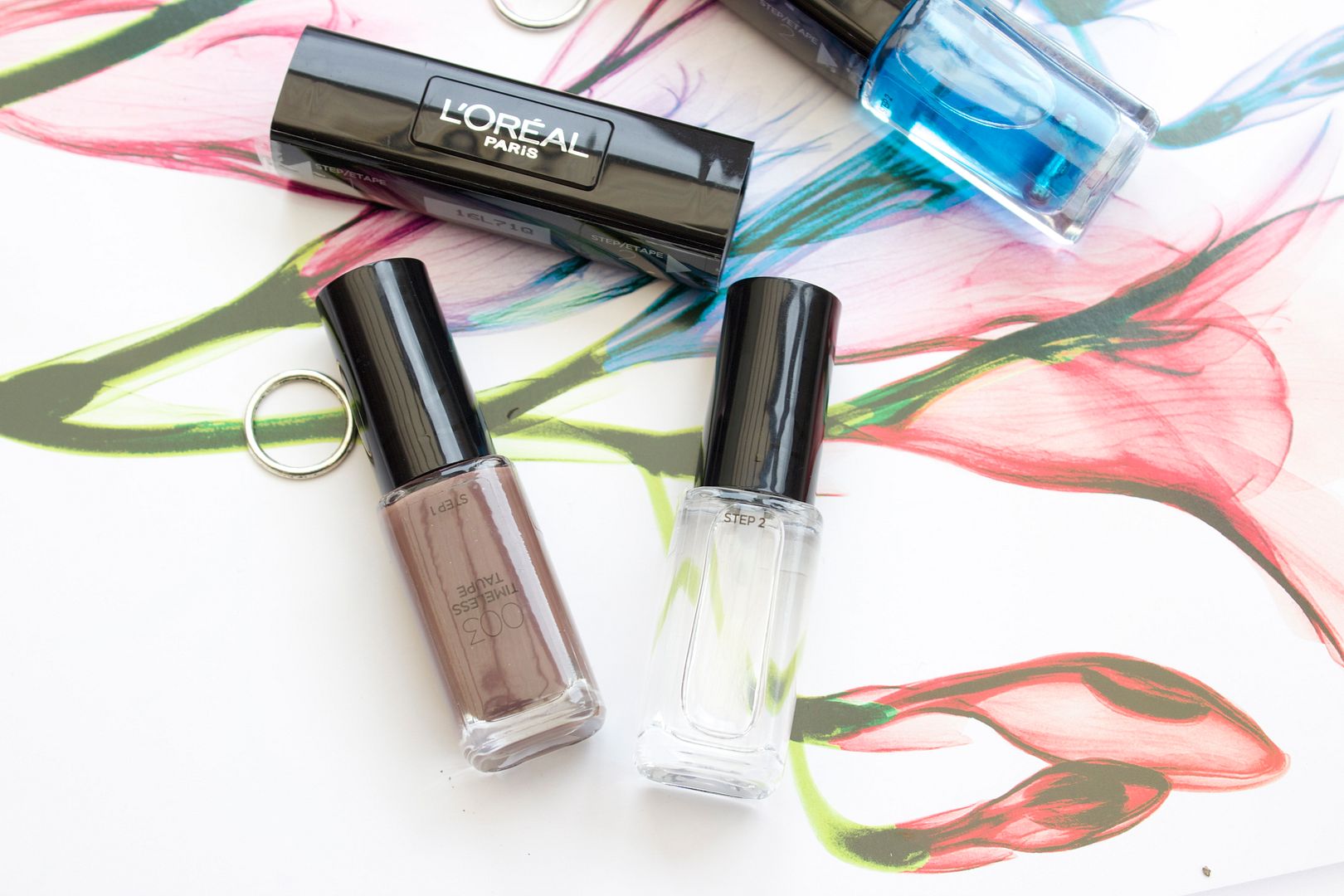 So, one Sunday morning I'm sat enjoying a cup of tea while watching ViviannaDoesMakeup's video on what's new instore at Boots. Up pop the
Loreal Parish Infallible Nail Polish in Timeless Taupe and Ocean Infinity
and I just knew I had to try them.
After getting showered and dressed I headed to my locals Boots store, not holding out much hope that they'd actually have any in stock but lo and behold they did! At first glances these look like double ended polishes, which technically they are, but the polishes are actually only being held together by the middle part and you can take the bottle right out. One end consists of a colour polish and the other end is a clear top coat.
As you can pull the nail polish bottle right out I expect you can mix and match them and I even expect you can use other L'oreal polishes in these, which makes them really great for travelling and transporting a couple of colours.
Some of the top coats look like they have a tint of colour in but on application they're actually completely clear. I'm not quite sure what the point of the tint is to be honest, but if you're going to buy a couple of these then you're going to have a hella lot of top coats on your hand!
The names of these shades describe the colours so perfectly. The brushes on the polish are absolutely huge in width, which makes them perfect for applying the polish as you can cover the entire nail in one swoop. They dry super quickly as well and even without the top coat the finish is pretty shiny.
They do a really great job at lasting. I've had mine on my nails for over a week and there is quite minimal chipping, some nails are still completely in tact, which is pretty impressive because I've done some thorough cleaning around the house, including the washing up and some of the nails have managed to survive!
I'd definitely recommend picking a couple of these up. They make a great little treat for yourself or you can even use them as stocking fillers. Perfect!
Have you tried the Loreal Paris Infallible Nail Polishes yet? Let me know your thoughts in the comments.