Seascape Island Apothecary Revive Duo Gift Set - £30*
Seascape Island Apothecary Unwind Body Wash - £16*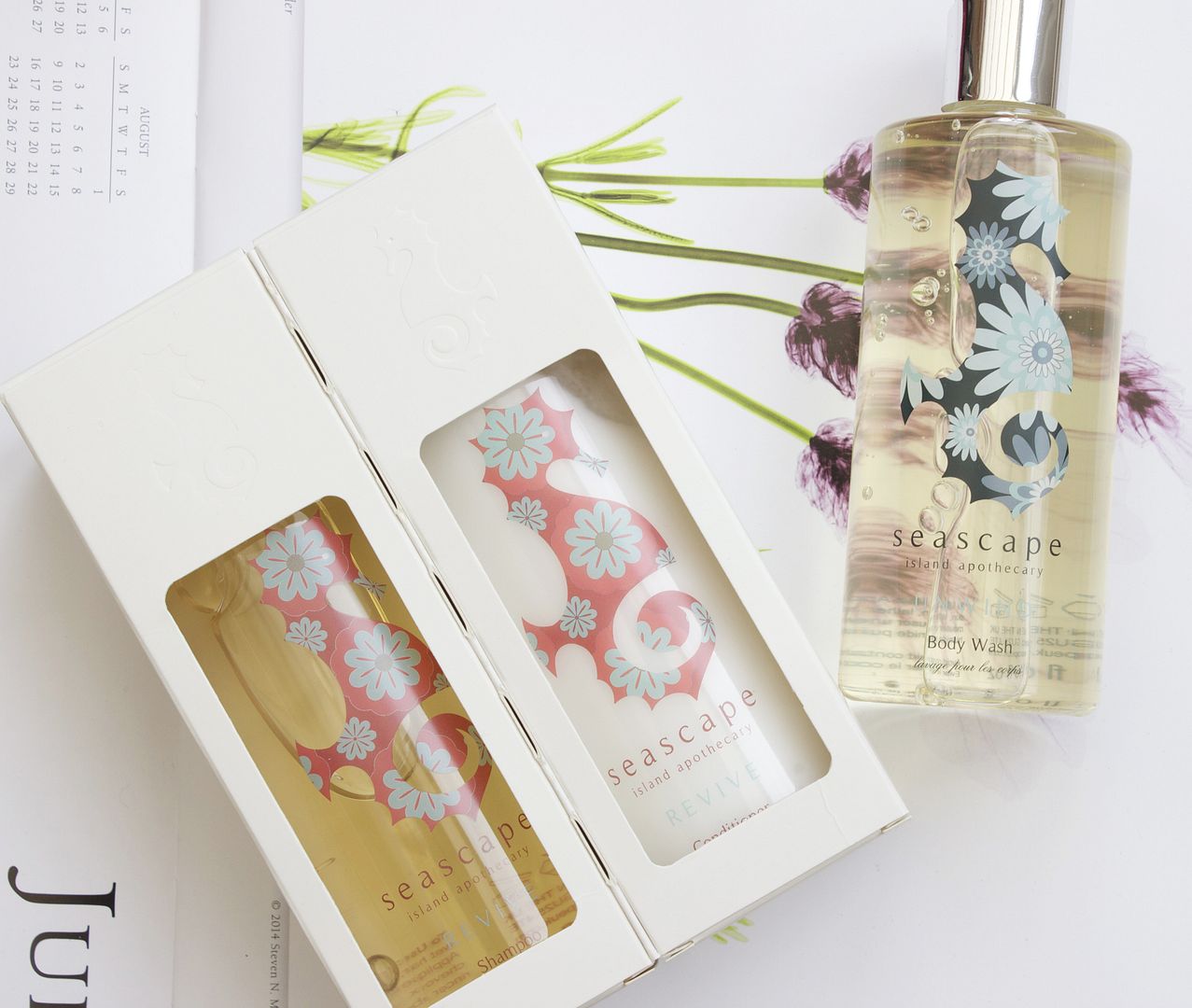 I was sent these products much earlier in the year and I never got around to featuring them. I still hadn't used them when I came across them a couple of weeks ago but I thought they'd be perfect for a Christmas gift feature post and luckily, they're still available!
As well as my Christmas gift guides I will also be featuring a few products individually, which I want to talk more about. The first to feature is this gorgeous
Seascape Island Apothecary Revive Duo Gift Set
, which contains a shampoo and conditioner. Now I know what you're thinking, £30 is pretty pricey for shampoo and conditioner and I would definitely agree with you but I think the receiver will get LOADS of use from these. They will last absolutely ages, even if they're used daily.
The
Unwind Body Wash
is equally luxurious and a little cheaper as it comes on its own. This one contains 100% natural essential oils of Jersey Lavender to soothe and relax and exotic Ylang Ylang to balance the mind and ease tension, perfect for when you're trying to unwind in the tub.
The products don't contain paraben, silicone or petroleum and are SLS free and suitable for vegetarians. No artificial colours or synthetic fragrances are used either and the brand itself is against animal testing. All ingredients are sourced from ethical suppliers and bottles and packaging are recyclable so this is what bumps up the price a little, but at least you know you/the gift receiver are getting something completely safe and cruelty free.
I think these make really lovely gifts and they're easy to wrap too, perfect for people like me who can only wrap things in square boxes.
Have you ever tried this brand? Let me know your thoughts in the comments.
*These products were PR samples and were sent to me free of charge. I have given my honest opinions on them in this post.