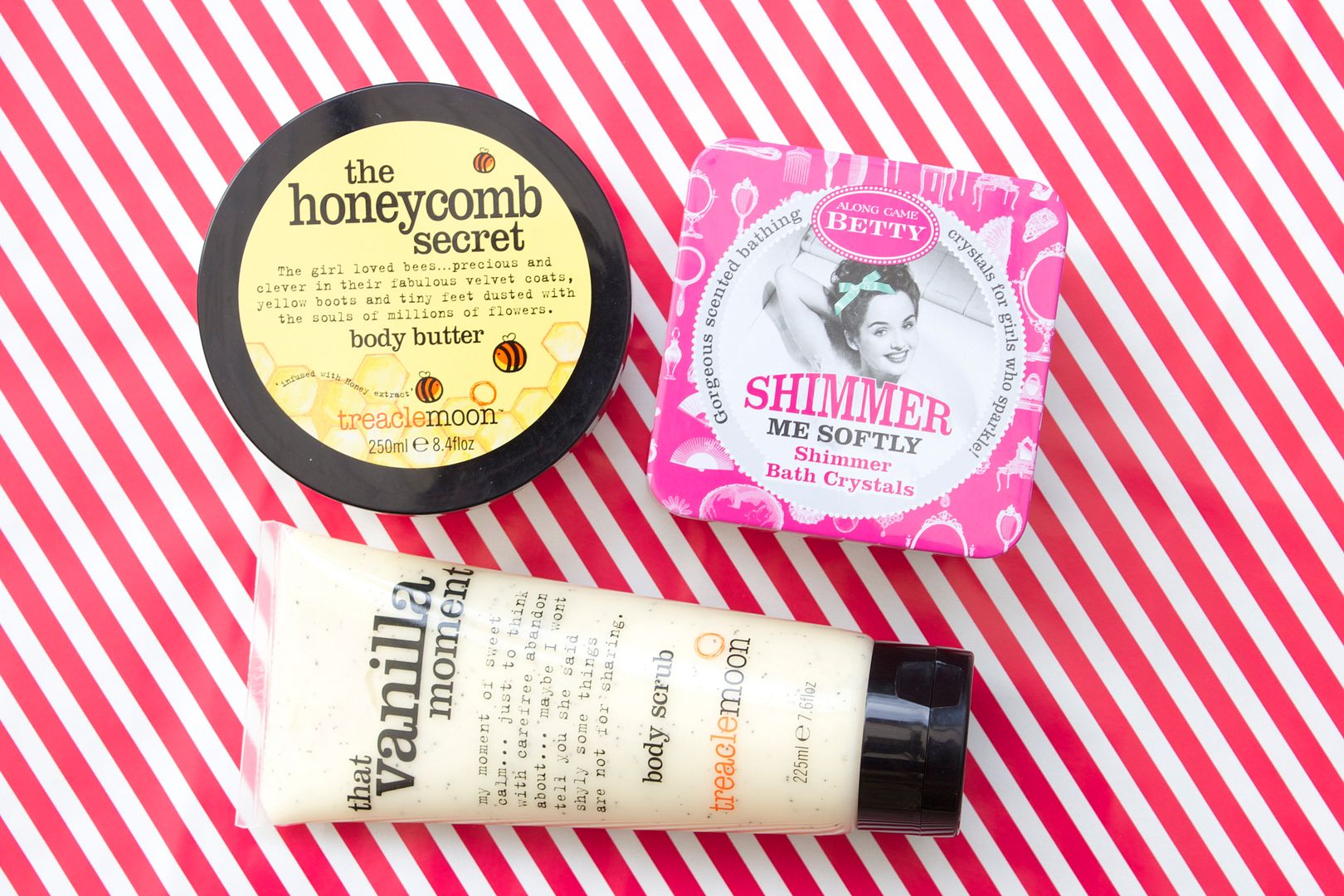 Along Came Betty Shimmer Me Softly Bath Crystals - £2*
Treacle Moon Vanilla Moment Body Scrub - £2.99*
Treacle Moon Honeycomb Body Butter - £3.99*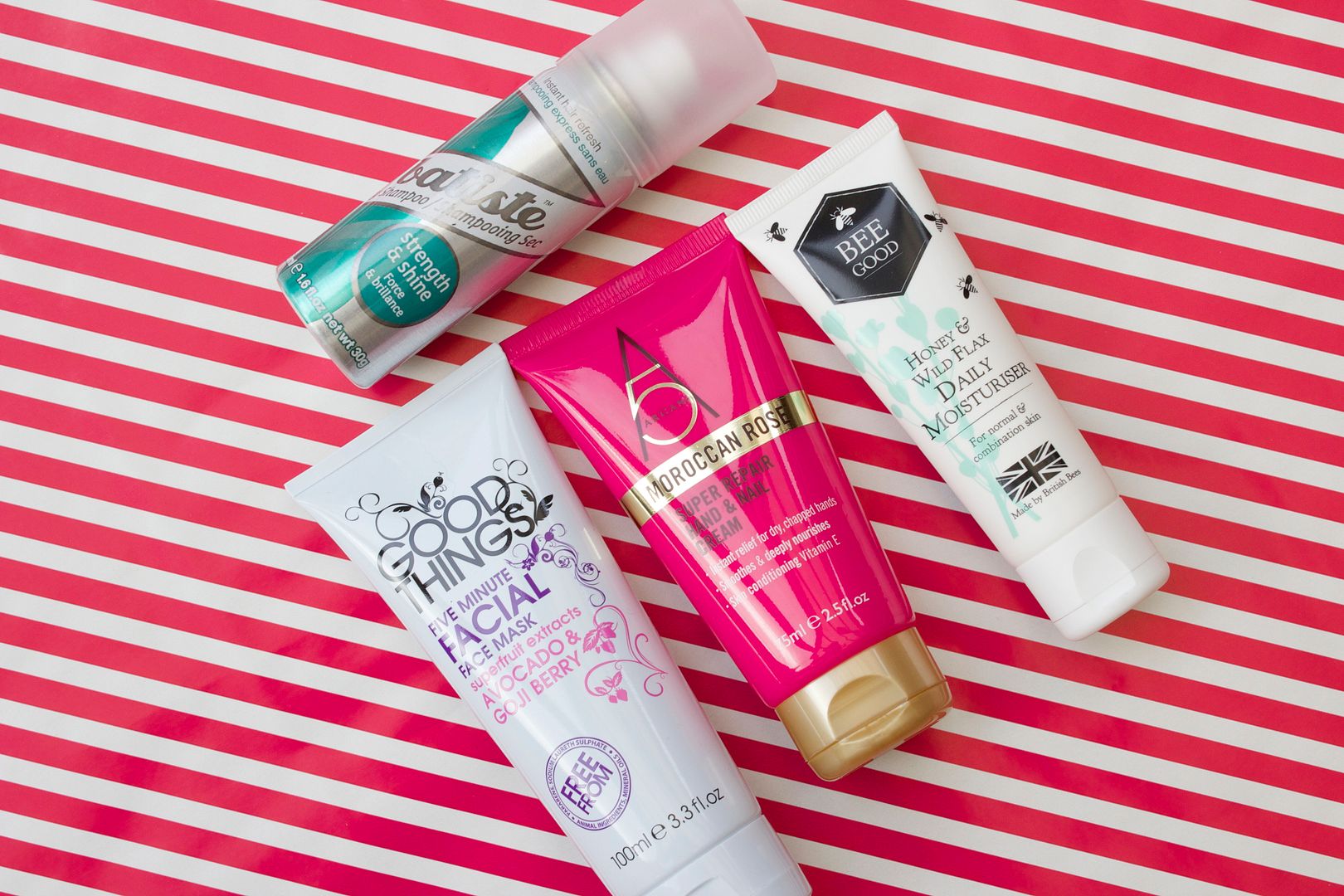 Batiste Dry Shampoo - fullsize £3.99*
Good Things Five Minute Facial Mask - £5.99*
Argan + Moroccan Rose Super Repair Hand & Nail Cream - £5.32* Bee Good Honey & Wild Flax Daily Moisturiser - £19.50*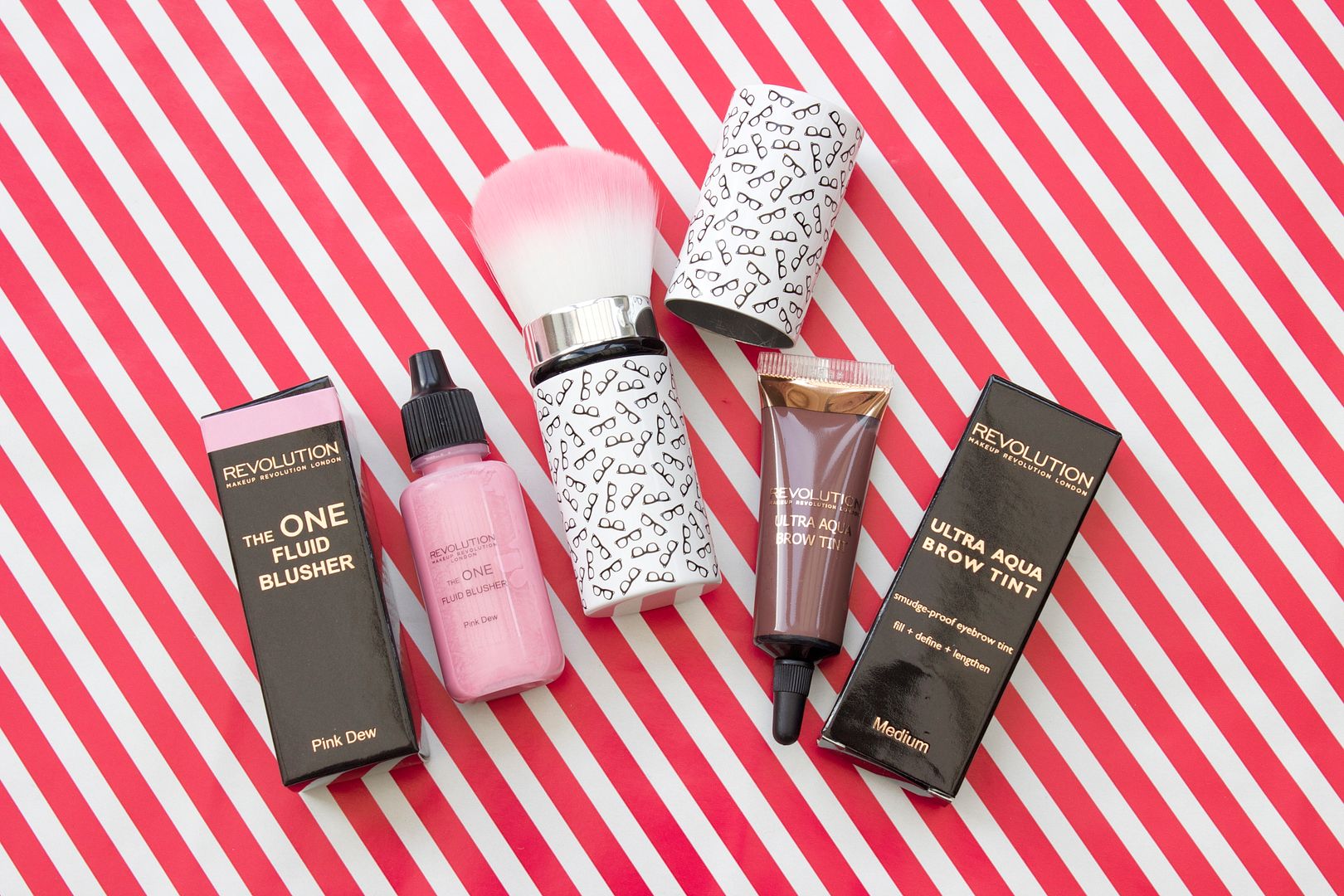 Makeup Revolution The One Fluid Blusher in Pink Dew - £3*
Wilko Retractable Kabuki Brush - £3*
Makeup Revolution Ultra Aqua Brow Tint in Medium - £3*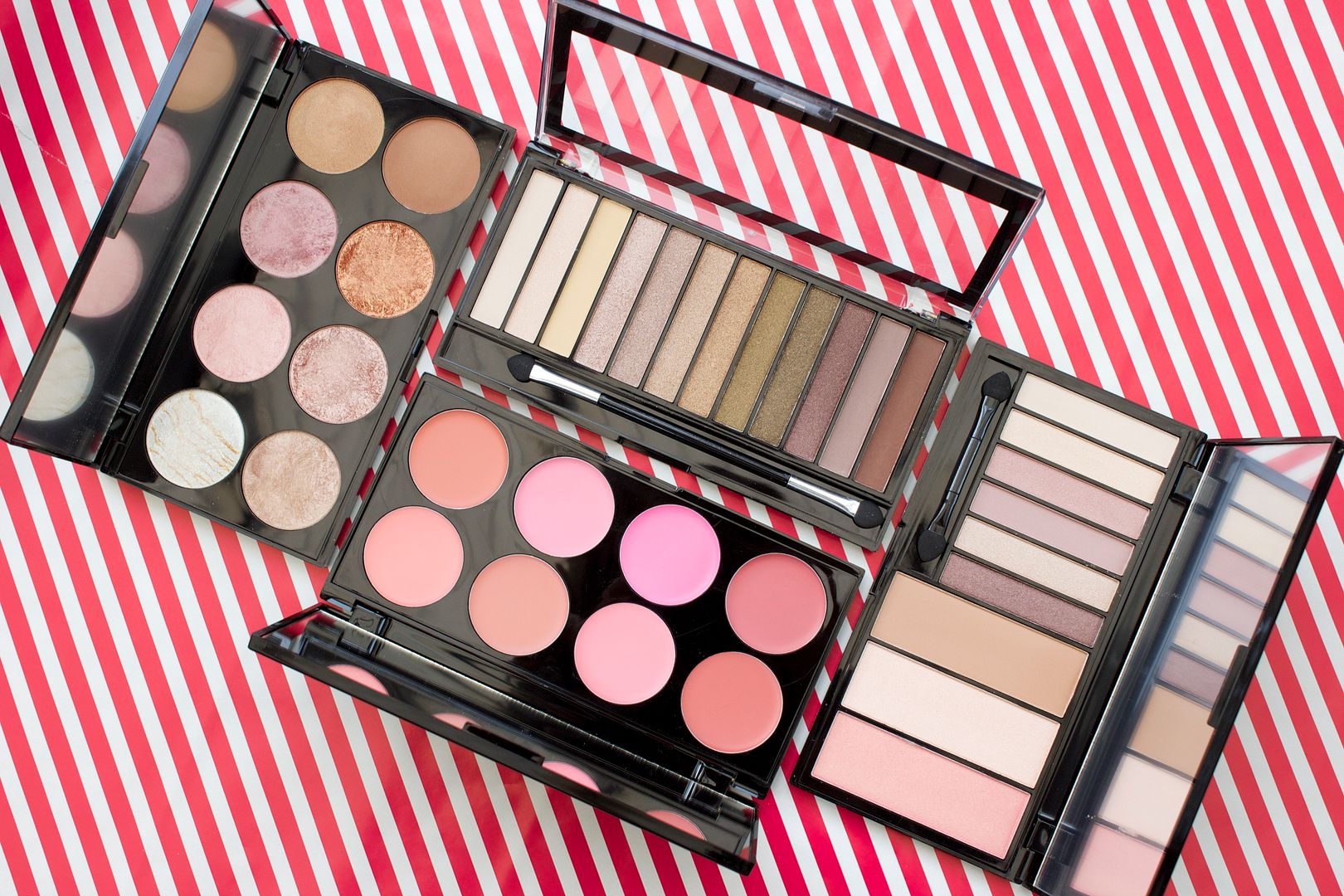 Makeup Revolution Euphoria Palette in Bare - £6*
Makeup Revolution All About Cream Blush Palette - £6*
Makeup Revolution Iconic Dreams Palette - £4*
Makeup Revolution Ultra Blush and Contour Palette Golden Sugar - £6*
Is it weird I don't get a stocking on Christmas day? I can't really remember if I did as a child, but it's definitely not one of those traditions for me to wake up on Christmas morning with a stocking stuffed full of presents. It's kind of sad really!
If you're one of the lucky ones that do receive a stocking or if you're looking for stocking fillers for someone else, then hopefully this post will give you a bit of inspiration. Everything is very beauty orientated because, believe it or not, that's kind of what I have a lot of knocking around the house. It's also mostly products I've been sent for consideration. I promise I didn't mean for it to turn out like this, I just went through everything I thought would make a nice stocking filler gift and this is what came out!
You can't really go wrong with 'health/beauty' goodies in my opinion. Bath products in particular are very popular. I would love to find a ton of bath products in my stocking. I love having baths and using lovely products to make it smell delicious. I also thoroughly enjoy smothering myself in delicious smelling products after a bath so some kind of skin products are a great idea for stockings.
As well as bath products, you can't go wrong with hair products, hand creams, moisturisers and face masks as pictured above. I am hoping to dedicate some separate posts to these products so will give you a brief opinion now - I'm loving using all of them! They're perfect for little stocking filler pressies alongside make-up and make-up brushes. I would love to find some Makeup Revolution palettes poking out of my stocking this year! Hint hint!
What are you hoping to see in your Christmas stocking this year?