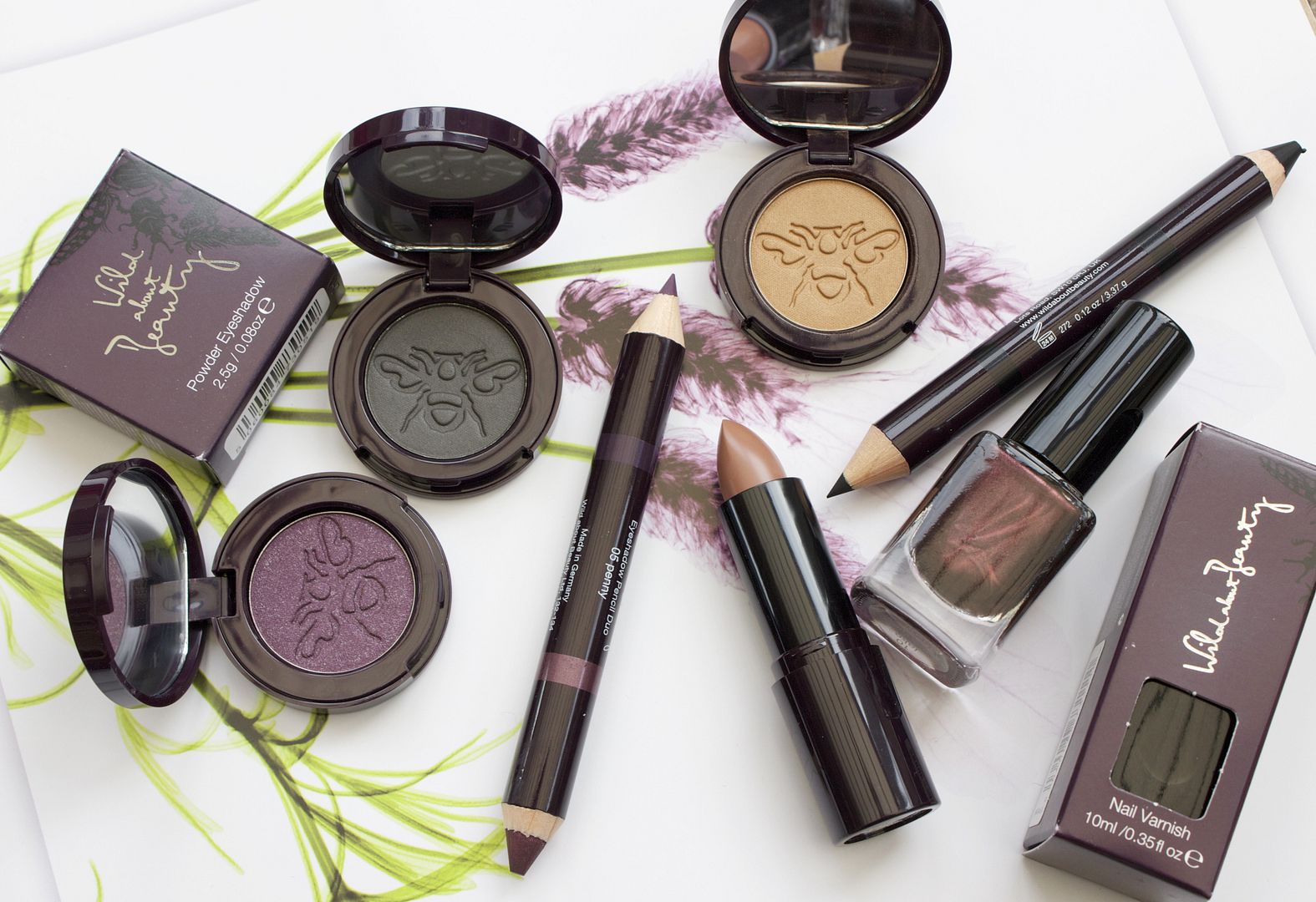 Wild About Beauty*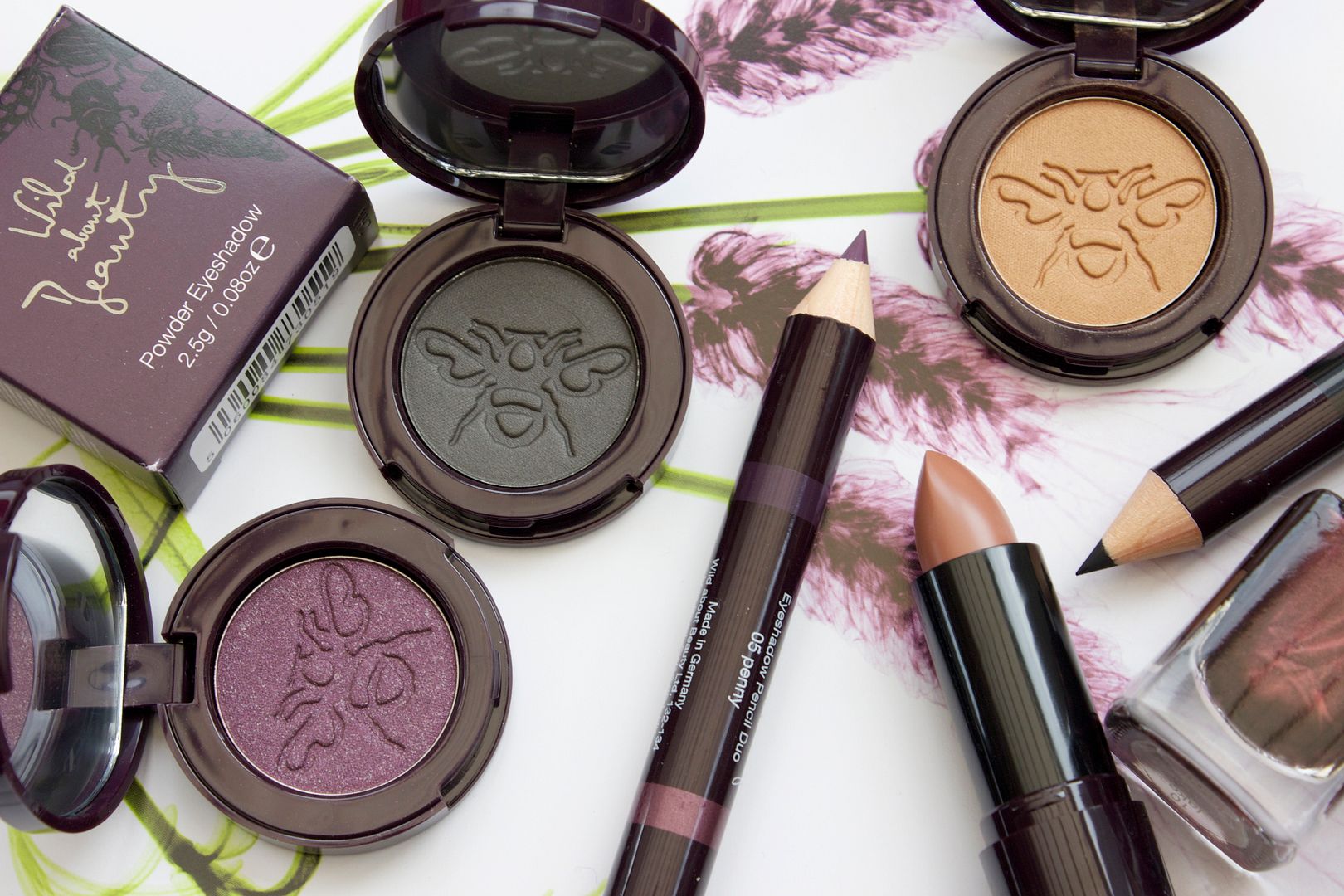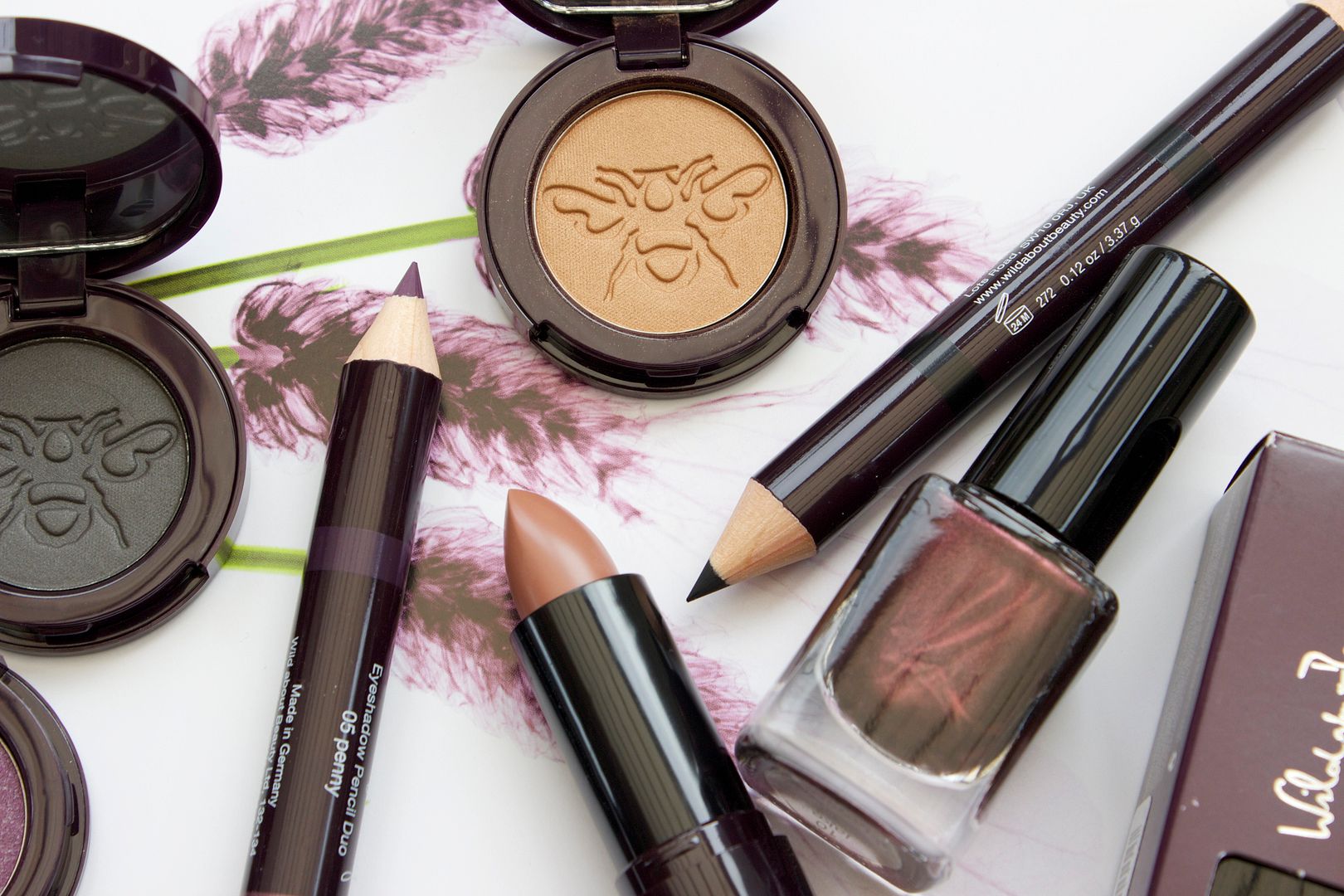 Eyeshadows in Heather, Jody and Fern - £13*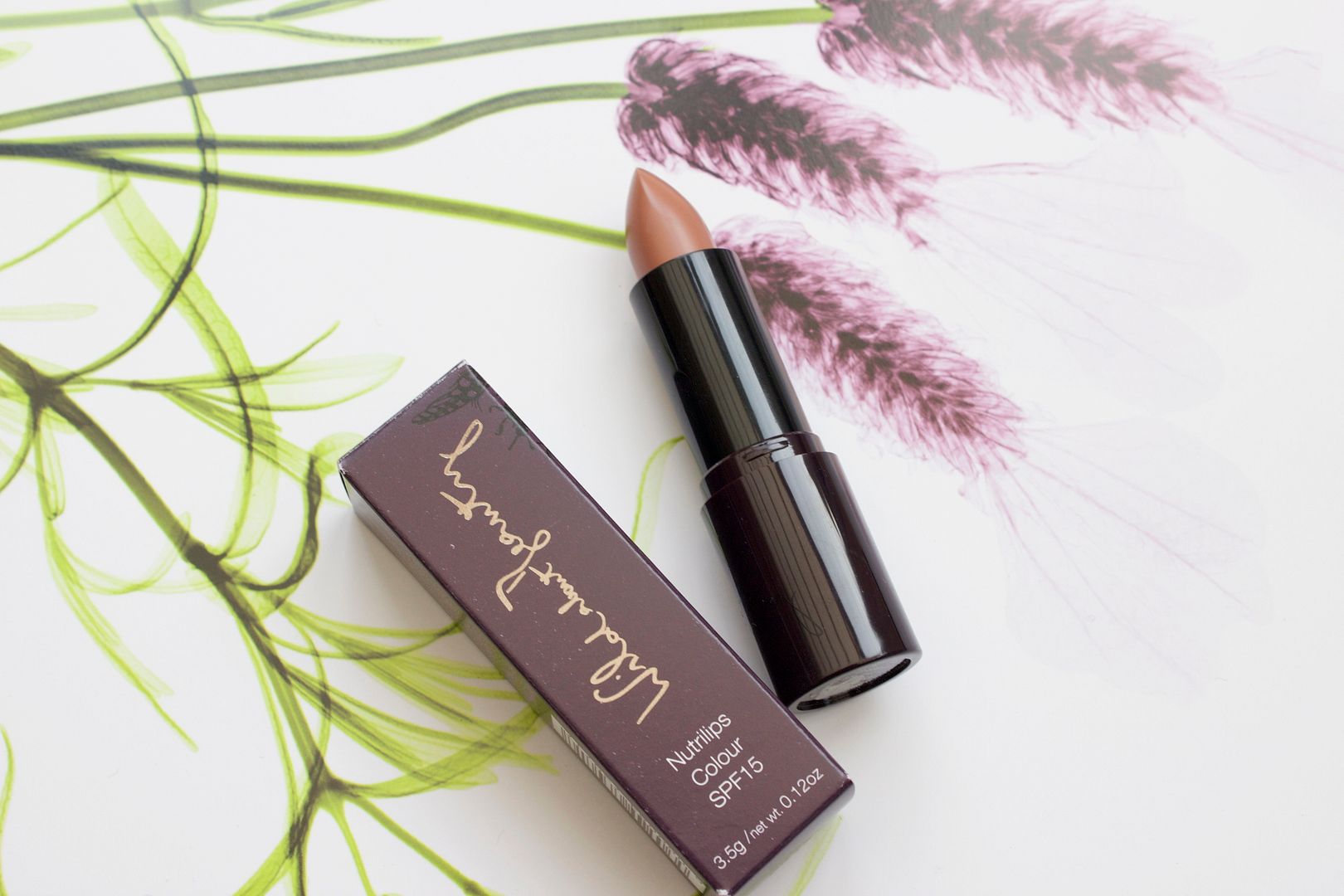 Wild About Beauty Nutrilips Colour SPF15 in Bobbie - £15*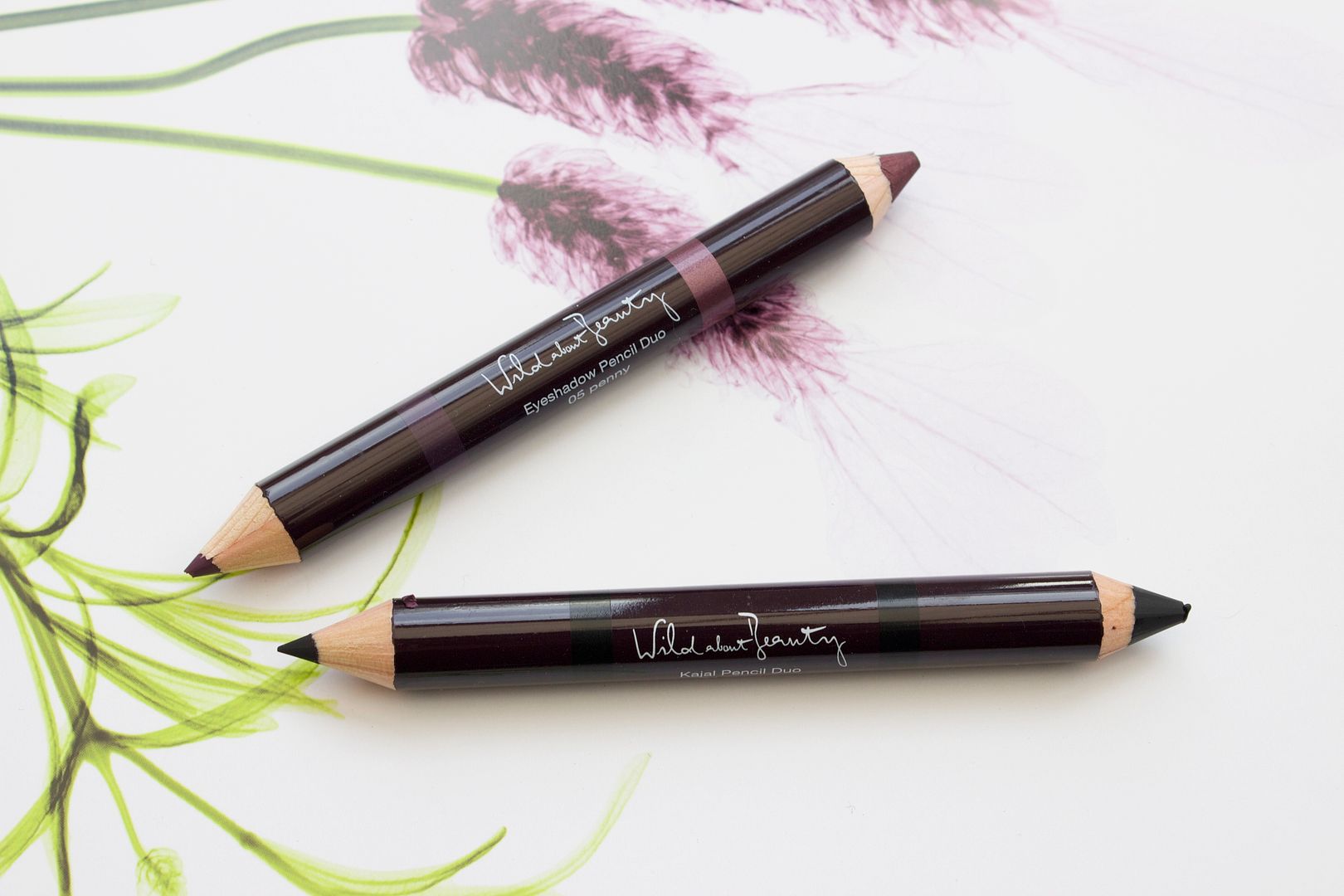 Wild About Beauty Kajal Pencil Duo in Maeve - £14.50*
Wild About Beauty Eyeshadow Pencil Duo in Penny - £14.50*
Now I don't know about you but until recently I hadn't heard of the Wild About Beauty brand. I'm really kicking myself over the fact I hadn't discovered it earlier but I suppose late is better than never.
I was recently contacted and asked if I'd like to try the new autumn collection and after having a quick look online I said 'absolutely yes' and awaited a lovely parcel. The parcel included way more than I was expecting if I'm honest so I was really happy and was really impressed with the products on first opening them.
The range itself is 'infused with skin-loving botanicals' and created by Louise Redknapp (ex Eternal singer and TV presenter/personality) & make-up artist Kim Jacob. Usually with celebrity ranges they can be a bit tacky but I actually really like all of the packaging in the new autumn collection. I particularly like the deep purple brand colour.
The new autumn collection is absolutely perfect for the season, full of deep plums, nudes, golds and greens. All very autumnal. The eyeshadows in particular stood out to me. I love the bug imprint and the Heather shade in particular is gorgeous, a lovely purple shimmery shade.
The eyeshadow pencil duo is another gorgeous plum shade, which I can't wait to try. Purple is great for adding to a smokey eye and makes a bit of a change from your usual browns/greys and blacks.
As you can tell I am loving this new collection. The prices are a little on the more expensive side but they're not ridiculous. I'm not sure whether they are just sold online or in stores but if they were/are in stores I'd say you'd probably find them in deparment stores instead of the likes of Boots and Superdrugs.
I'll hopefully be dedicating some future posts to a few of the products so you can get a better idea of how they last and look when applied so keep an eye out for those. I just wanted to get a little introduction to the brand going first incase you hadn't heard of it before. Now you can have a little look at it yourself and maybe give some of the products a try.
Have you tried anything from Wild About Beauty? Let me know your thoughts in the comments.
*These products were sent to me to feature on the blog and I have given my honest opinion on them.