Flossy Style Cervo Black Houndstooth Plimsolls - £24.95*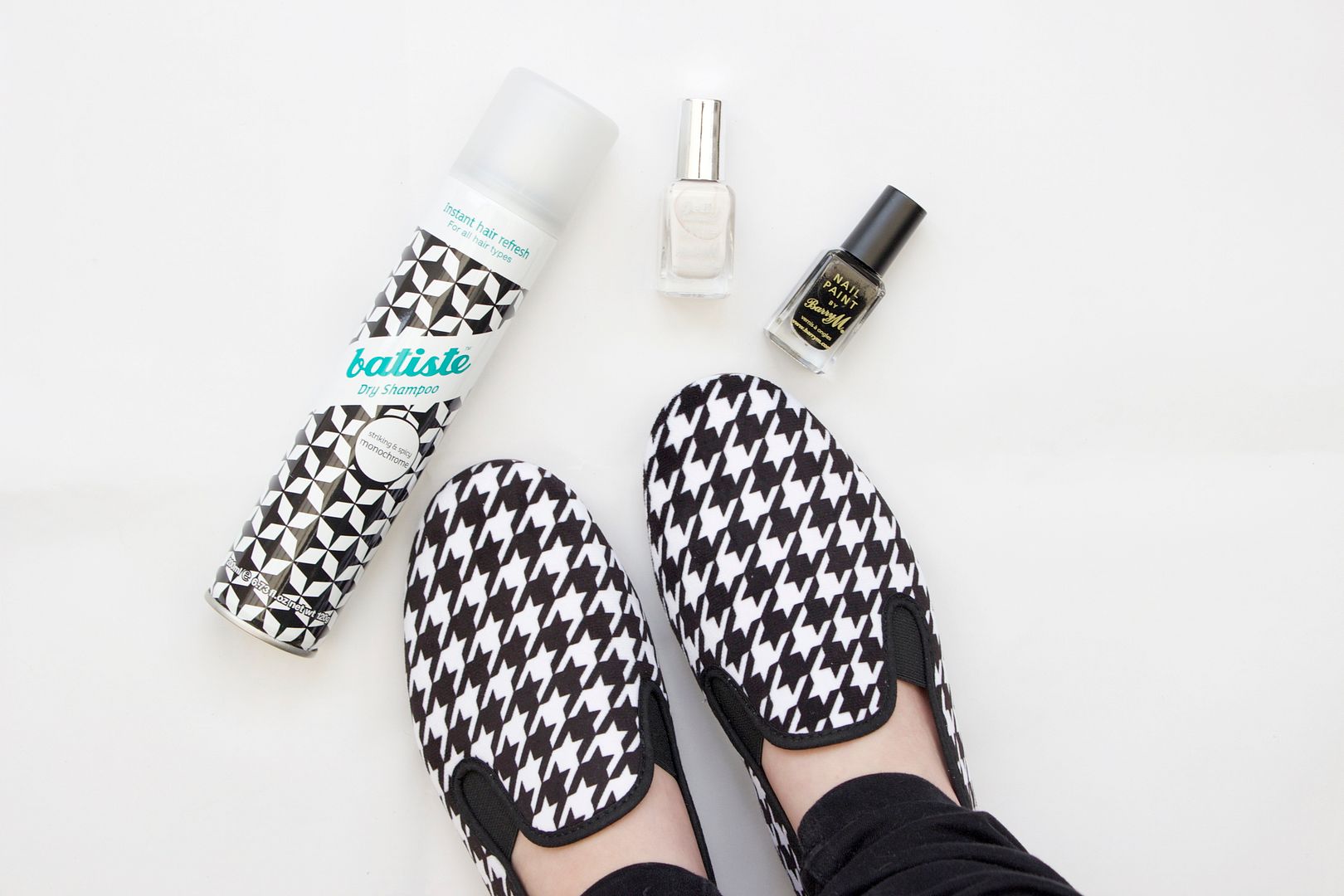 If there was ever the perfect pair of shoes to photograph, these are definitely them. I actually received these slip on plimsolls after winning a giveaway. I couldn't actually believe my luck if I'm honest, I never win anything.
Anyway, they recently arrived along with the monochrome nail shades and can of Batiste. I've never heard of the brand before but after checking out their website I'm actually reasonably impressed. From the giveaway picture I thought these would be much more skater shoe/VANS-like but they're actually really soft slip ons, almost feeling like slippers!
They're super duper comfortable as well. I'm loving these style of slip on shoes for this time of year, I think they're the perfect transitional shoe, especially when it's too hot for thick socks and boots but too cold for ballet pumps and sandals. They're quite true to size as well, which is great. I requested a size four but started worrying because my other slip on shoes come out quite big so I thought I'd need a three, luckily they fit perfectly and I'd definitely recommend checking out the brand - there's so many different colours, patterns and even styles to choose from. Definitely a new fave!
Have you tried Flossy shoes? Let me know your thoughts in the comments.
*The products featured in this post were won in a giveaway and I have given my honest review on them.