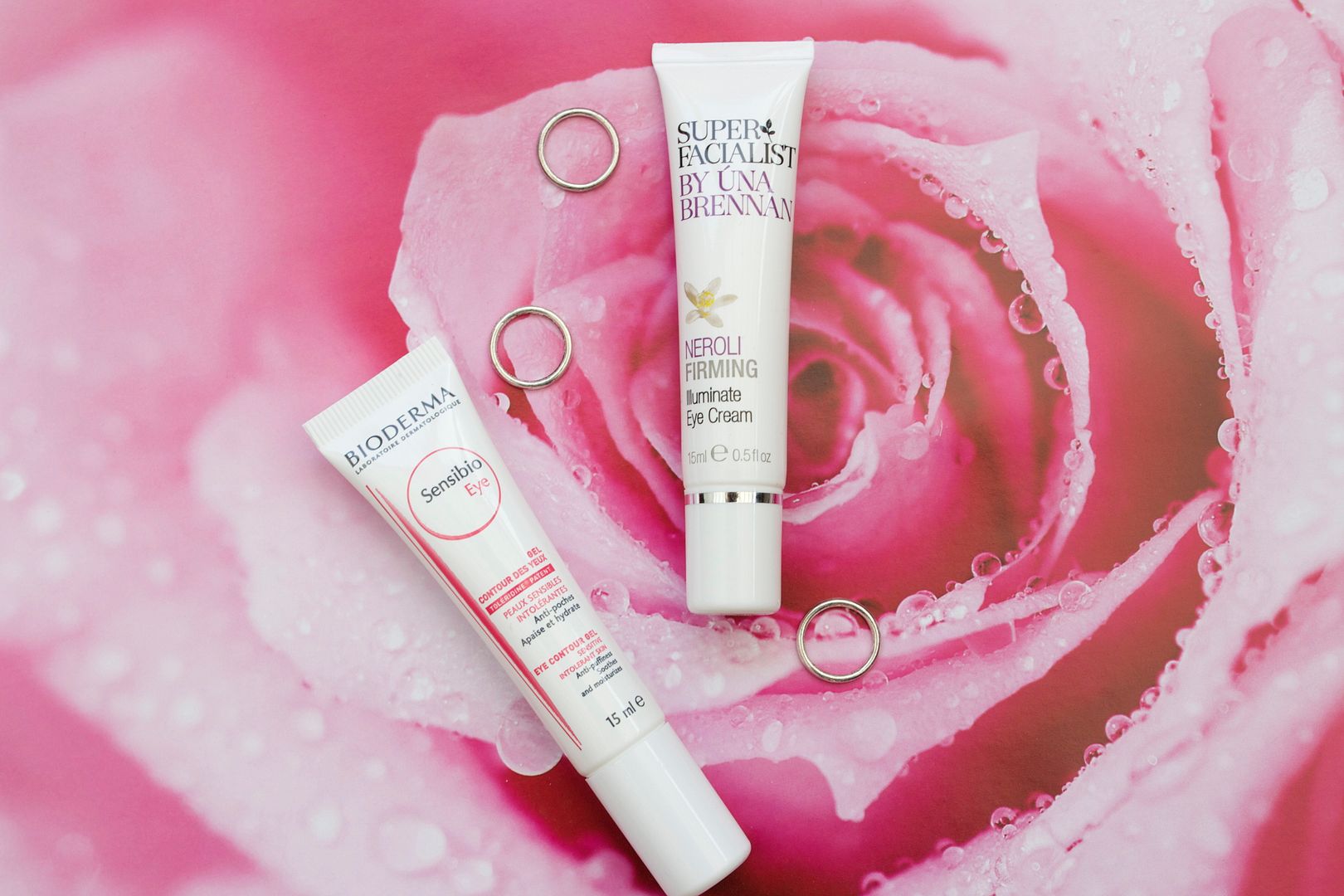 Super Facialist by Una Brennan Neroli Firming Illuminate Eye Cream - £7.99*
Bioderma Sensibio Eye Contour Gel - £14*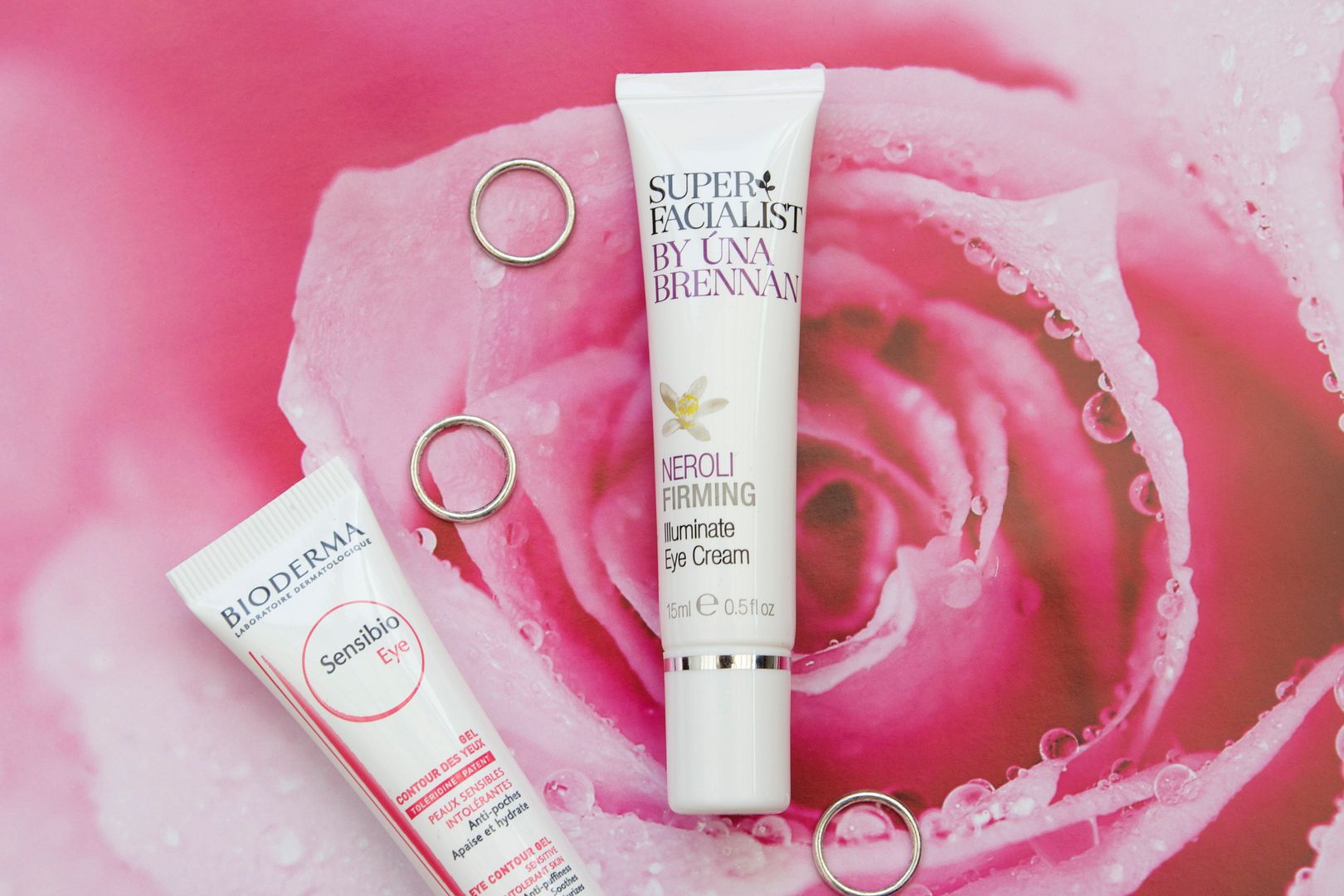 Recently I haven't been sleeping very well. I don't know what it is but the other week I was awake until 4am and then the following week up until 1.30am. I'm not sure what's going on but lack of sleep equals bags under the eyes and that means I'm on a bit of a mission to at least fake a good night's sleep.
Thankfully no one has said anything about me looking tired at all and I'm putting that down to these two eye products, which I've been testing out recently. It could be that people are just too polite but I'd like to think it's down to the products. I was sent them both at the same time so I thought I'd try one on each eye and see how I got on.
The Neroli Firming Illuminate Eye Cream is the more budget friendly of the two creams. It's quite a thin cream, almost serum like, but it sinks in within seconds and leaves the skin round the eye area feeling really freshed and brightened. It also includes Hyaluronic Acid and Shea Butter, making it intensely moisturising.
The
Bioderma Sensibio Eye Contour Gel
is the more expensive of the two creams. It seems a lot thicker but still applies beautifully and sinks in like a dream. It's also great for sensitive skin like mine and aims to reduce puffiness and decongest the delicate eye area.
If I'm really honest these eye creams are just as good as one another. They have definitely helped in the quest to faking a good night's sleep. The Bioderma eye cream might be more suited to those working in the busy city thanks to its decongesting skills and the Una Brennan one might be better for anyone that's seeing a few fine lines appear, but overally they both do a brilliant job of making me look awake and half human so for that alone I'd definitely recommend giving one, or both, a try.
Have you tried either of these eye creams? Which eye cream are you loving at the moment?
*These products were sent to be for review purposes and I have given my honest opinion on them.