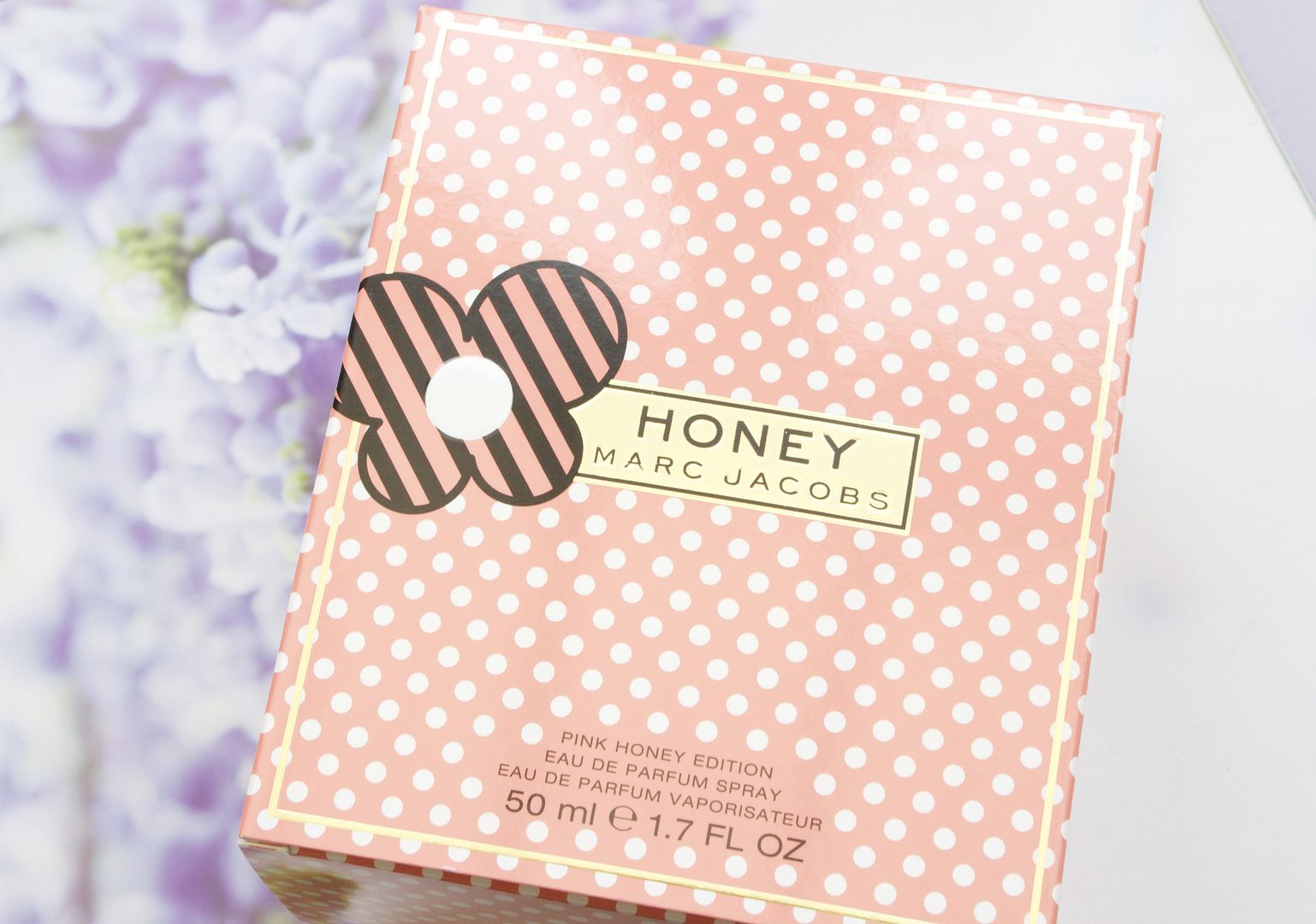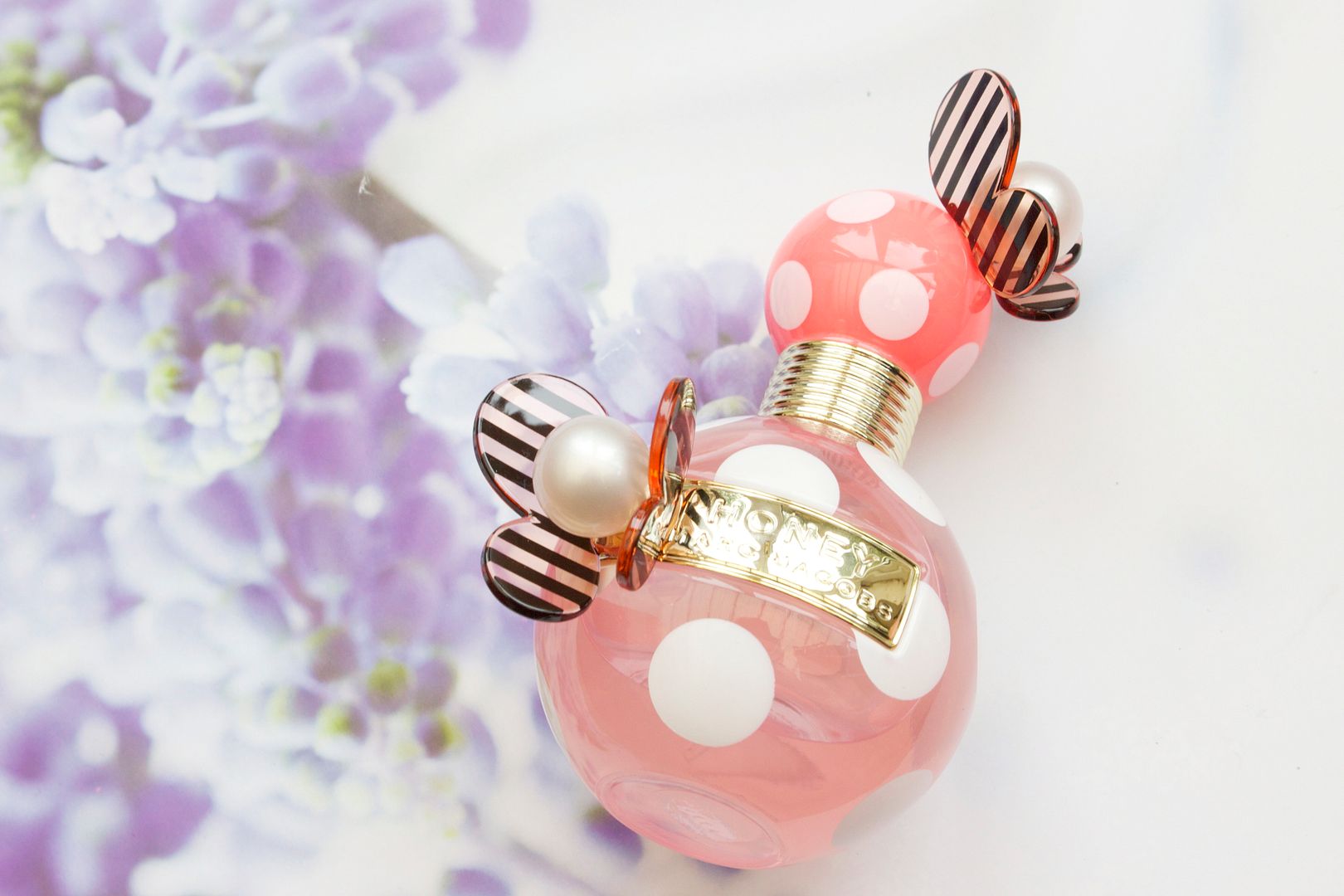 Marc Jacobs Limited Edition Pink Honey - £49.50
So, on Monday it was my birthday and after dropping lots and lots of hints and also telling him exactly which one I wanted, Vince presented me with the Marc Jacobs Limited Edition Pink Honey perfume. Hooray!
I have wanted this for absolutely ages. I know it's Limited Edition but it's been out for quite a while. I've wanted all of the MJ perfumes to be honest and I have the original Daisy but when I gave this one a sniff, I knew it had to be mine. I've been pining over it every time I go into Boots as I think it smells amazing.
The scent is very similar to the original, yellow Honey and what makes it Limited Edition is the pink bottle but while both perfumes have top notes of Pear and Mandarin, the pink edition also has a top note of fruity punch, which gives it a bit of a kick. The scent also contains orange blossom, peach nectar and honeysuckle as well as base notes of honey, golden vanilla and smooth woods. All of the different scents combined give it a sweet yet almost sour fragrance. It's almost fizzy if that's possible and once it's sunk into the skin it smells so good and lingers for hours.
I am an absolute sucker for perfume bottles too. I will love a perfume before I've even smelt it, take the new Daisy Dream for example. The bottle is so cute but the fragrance itself isn't that impressive. I still kind of want it though.
The bottle is just cute and girly, everything you could want in a perfume. It's a very fruity/summery scent but I don't even care that it's autumn now. For £49.50 for 50ml, this is rather expensive so it's a lovely gift to receive. I just need to try and make it last so I have to stop myself from using it every day!
Have you tried the Marc Jacobs Limited Edition Pink Honey perfume yet, what did you think?