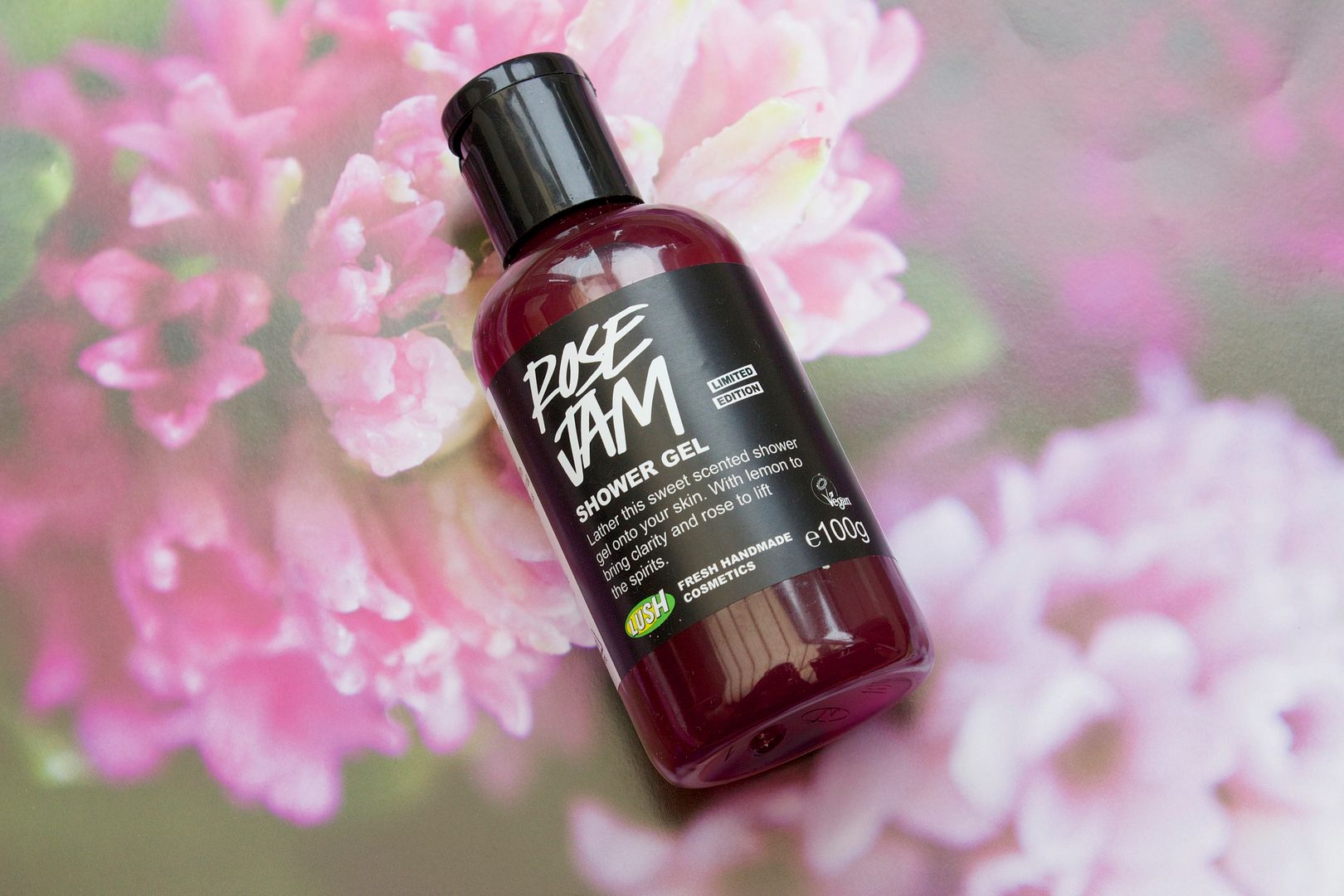 Having recently seen lots of bloggers featuring Lush's new Christmas range I just had to pay a visit and pick up a few bits. The Rose Jam shower gel was what I was really interested in. Usually at this time of year I'd pick up Snow Fairy straight away but thought I'd go for something different this time around.
Rose Jam is a gorgeous, deep red colour, which really makes it stand out on the shelf. It not only looks warming and comforting, but the scents included in it make it a real treat for your skin. It contains nourishing argan oil, organic rose absolute and rose oil together with a Fair Trade vanilla pod infusion. It smells amazing. Usually I go for sweet/floral/fruity scents and this one is a lot stronger and sharper, yet I really love it.
The product itself is a lot thicker than some of the other shower gels, almost jam like, funnily enough, and it really lasts a long while on the skin after you've got out of the shower. This is when you know it's a good shower gel as you can still smell it on your skin a couple of hours after. It also leaves the skin feeling lovely and soft thanks to the different oils within it.
For £4.75 for 100ml this is quite a little bargain. It will last for ages as well as you only really need to apply a little bit of product as it lathers up nicely. It's absolutely perfect for this time of year too thanks not only to the colour but the comforting scent too.
Have you tried Rose Jam? Let me know your thoughts in the comments.