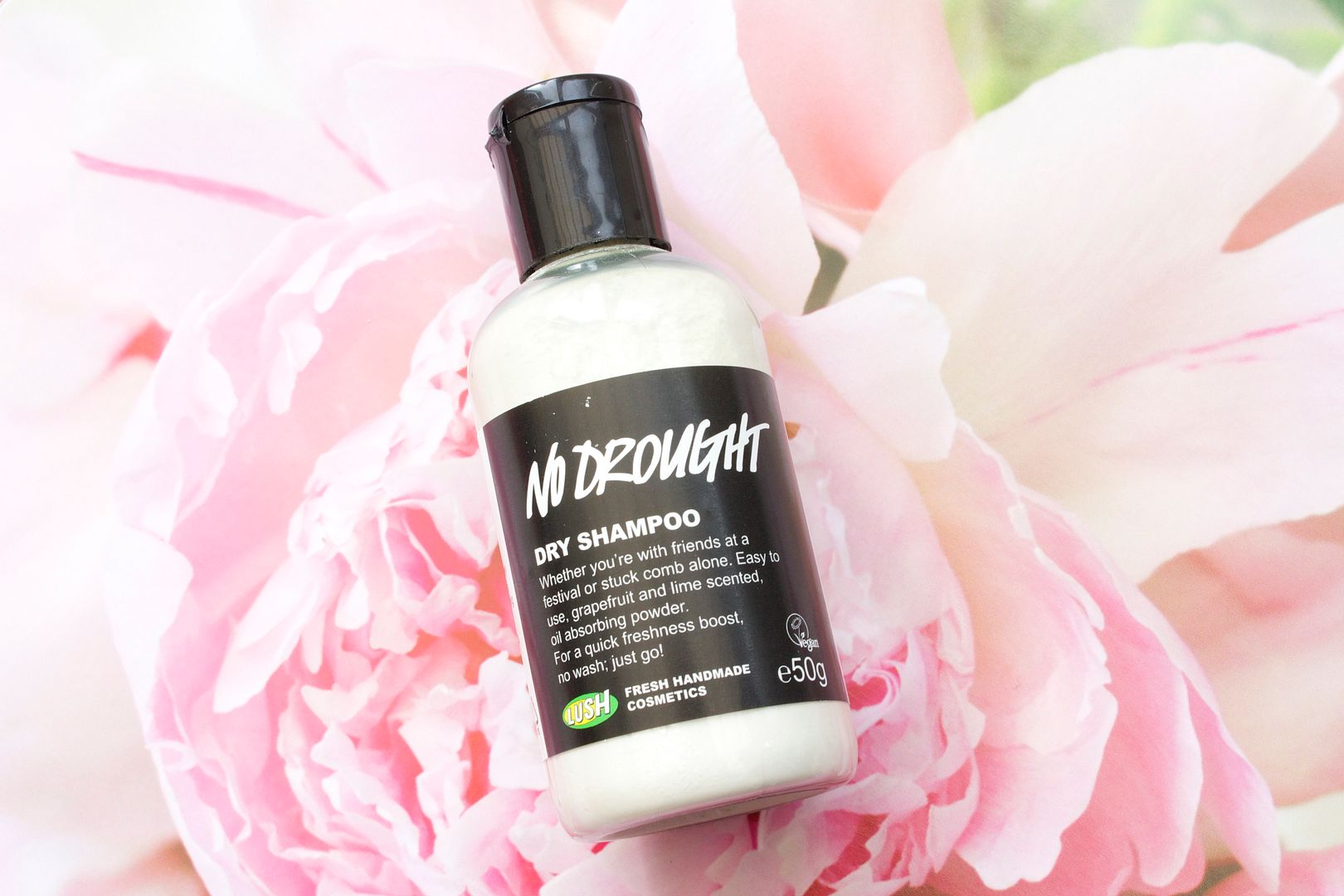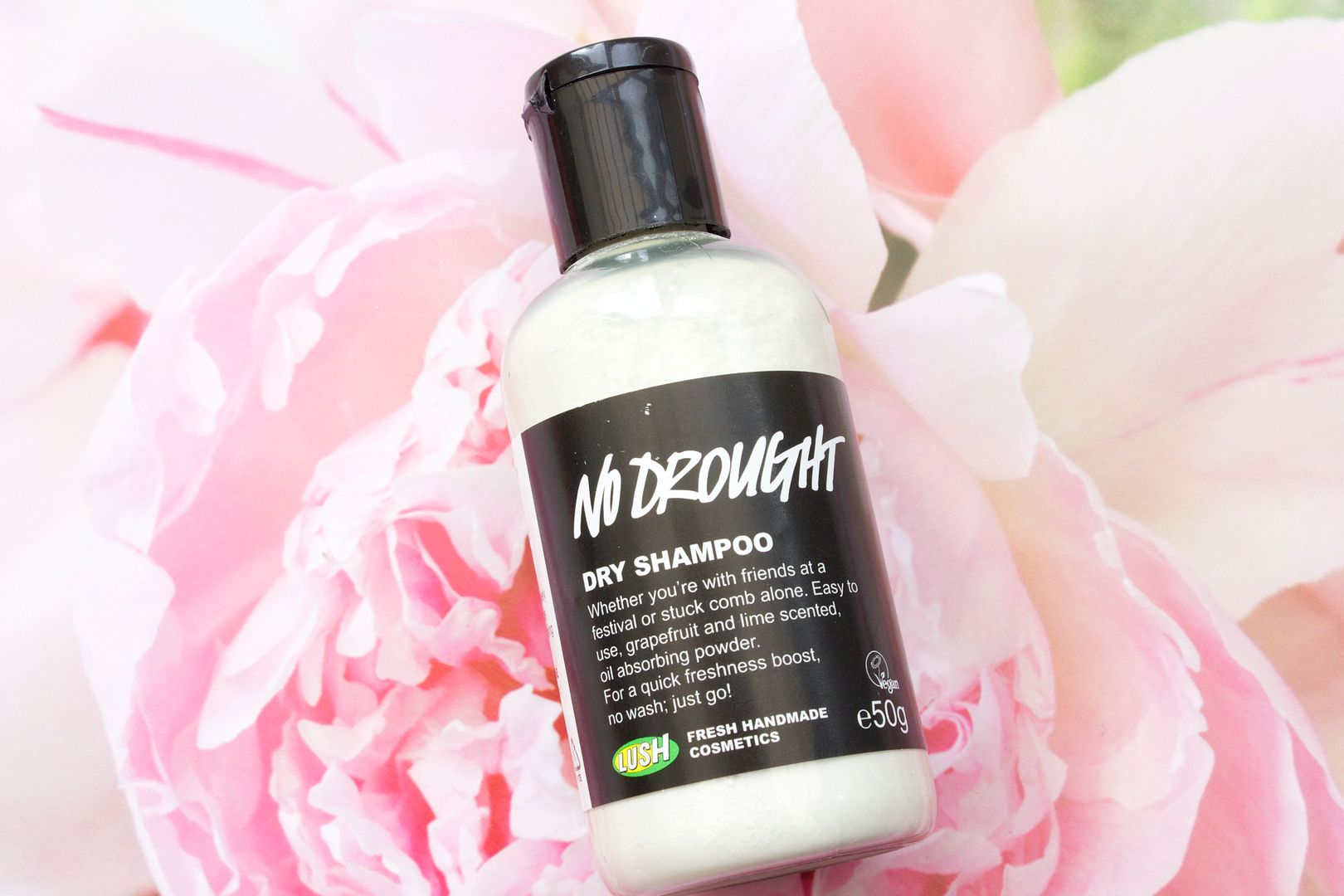 I am not usually a dry shampoo lover. I can't get on with those Batiste sprays as they don't really do anything from what I can see, except make my hair smell a bit fruity. I wash my hair pretty much every day and I really know I shouldn't, however, back in August I got the chance to try the Lush No Drought Dry Shampoo and I was converted.
Instead of a spray this is a powder, which you simply dust over your hair and work into the roots. You barely need any product at all so this is going to last absolutely ages. The powder is scented with grapefruit and lime so it leaves your hair smelling lovely and fresh.
When you apply this and rub it in it does leave your hair looking a little grey/white but I find rubbing it in even more will help and eventually as the powder absorbs the grey/white will disappear quickly.
I now don't usually wash my hair at the weekends and instead I use this on a Saturday morning. It really works wonders and leaves my hair looking and feeling as good as it did the day before. The powder also helps give the roots a little boost as well, which is great for creating volume.
Have you tried Lush's No Drought Dry Shampoo yet? What did you think?