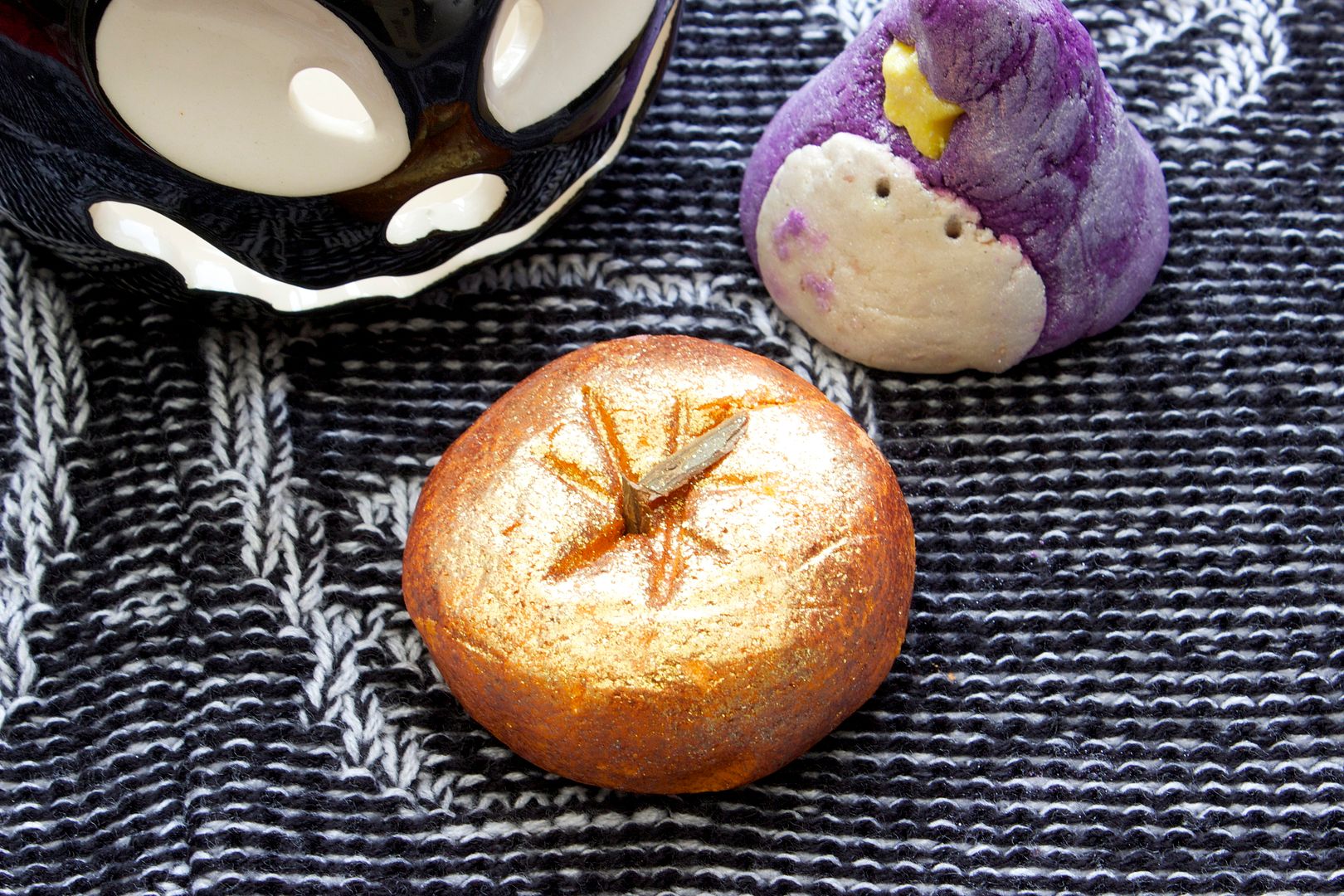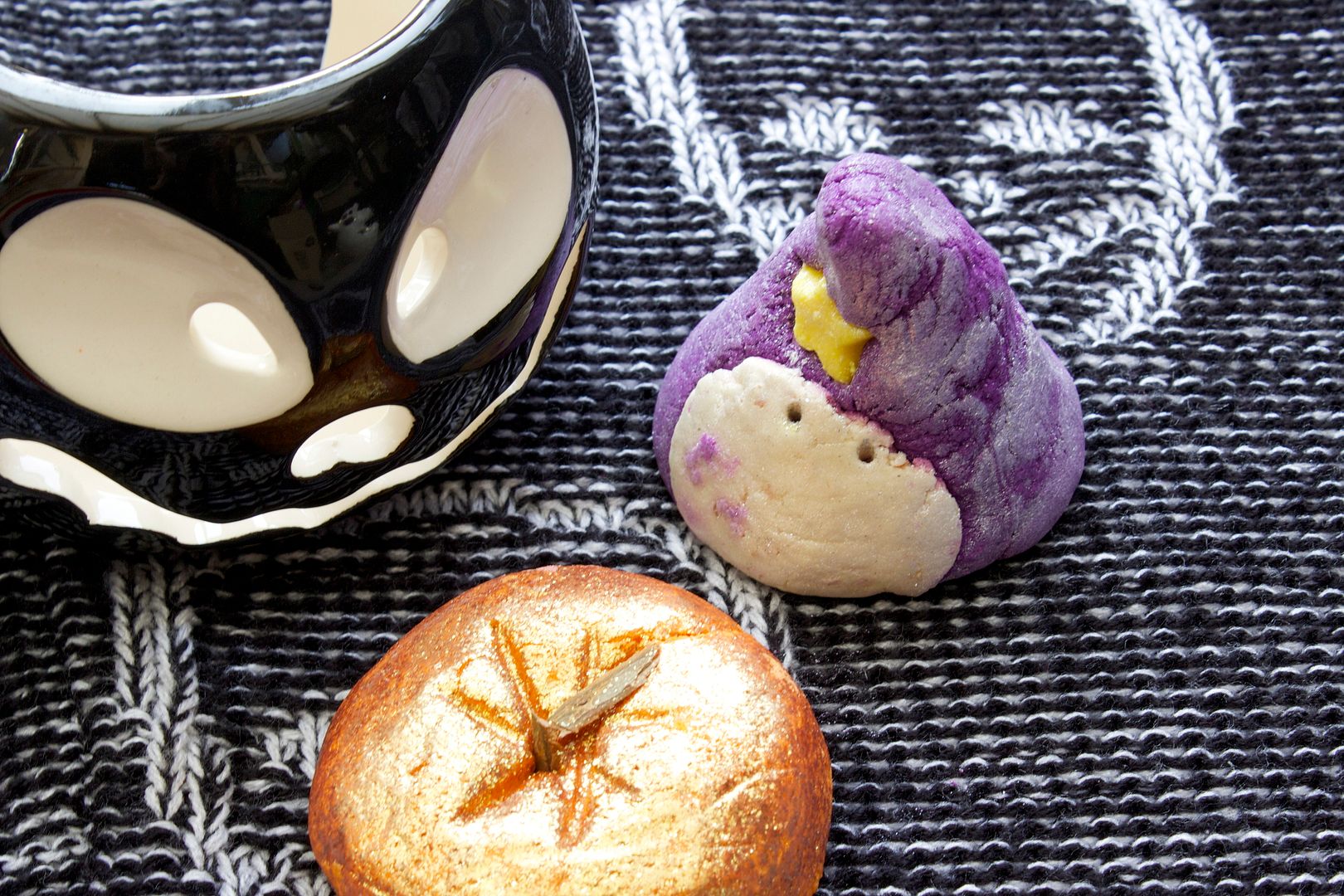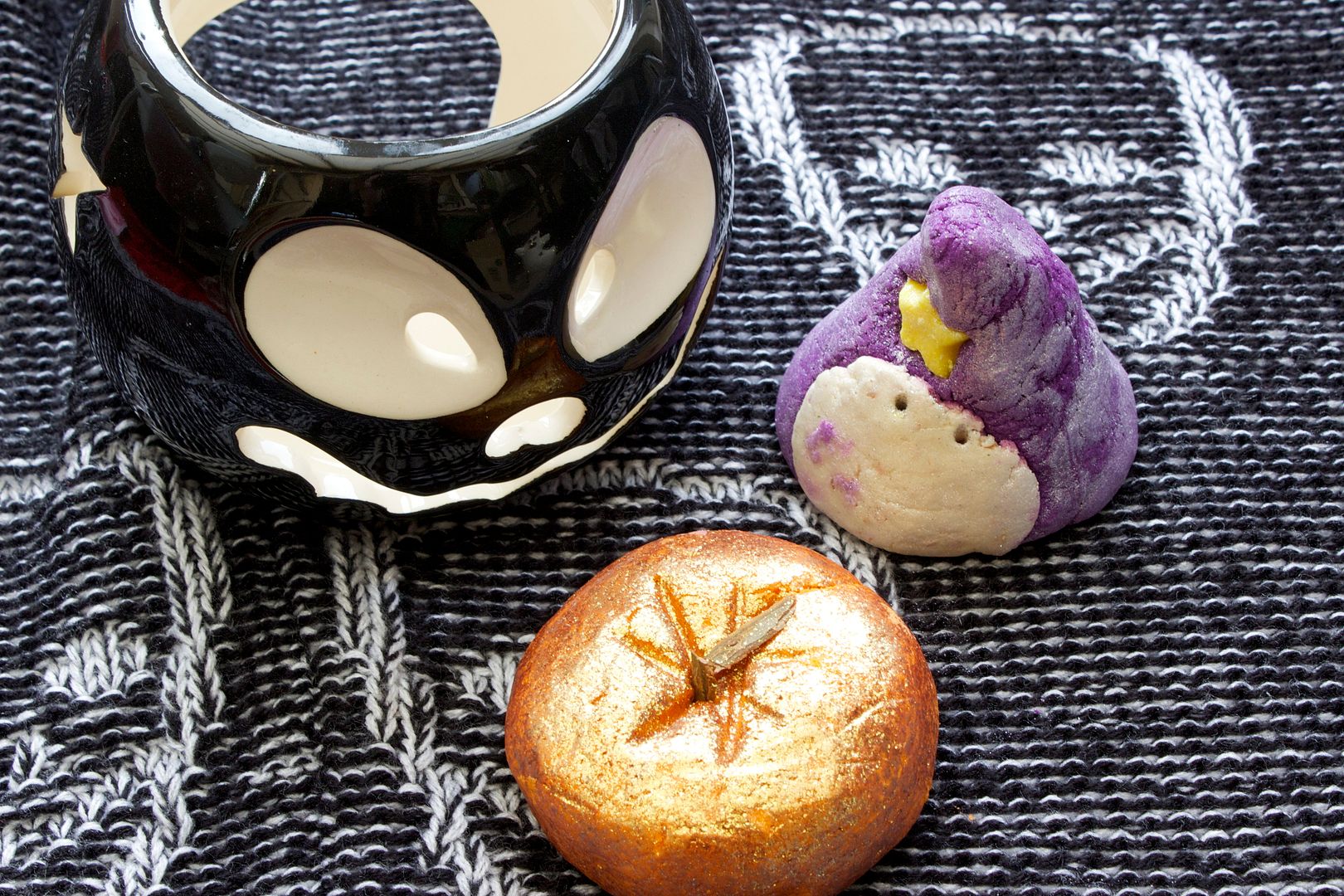 While this isn't the entire new Halloween range from Lush, I have to say these are probably my two favourite products from it. I chose the Sparkly Pumpkin bubble bar as it's the most representative of Halloween of course and I've never tried anything glittery in my bath before so thought I'd go all out.
This is definitely glittery and then some. It's so glittery in fact that trying to photograph it was a bit of a nightmare as I ended up with glitter all over my hands and the camera, oops! It's not easy to get off either so I'm now a little worried of emerging from the bath when I use this, I might look more glitter ball than subtle shimmer.
Despite this looking like a pumpkin it smells insanely good, exactly like Refresher sweets. Does anyone remember those? This smells exactly like them, I can't get over how good the scent is. The bubble bar contains juniperberry, lime and grapefruit oils, which are all so uplifting and refreshing, I can't wait to give this a go.
The second product I picked up was Wizard's Hat…which doesn't really look like a wizard hat in all honesty. It's a bit smushed but it still smells great and lovely and fresh. This is another bubble bar and contains energising tangerine oil and purifying juniperberry and fennel essential oils to help banish stress. I also can't wait to try this one, but again it's another glitter fest. I think I'll use these quite sparingly so I don't over do the glitter but all in all I really love them. They're so my sort of scents and they're really reasonable too.
Have you tried anything from the new Halloween range?