Bioderma Hydrabio Moisturising Mask - £9.66*
Bioderma Hydrabio Moisturising Scrub - £7*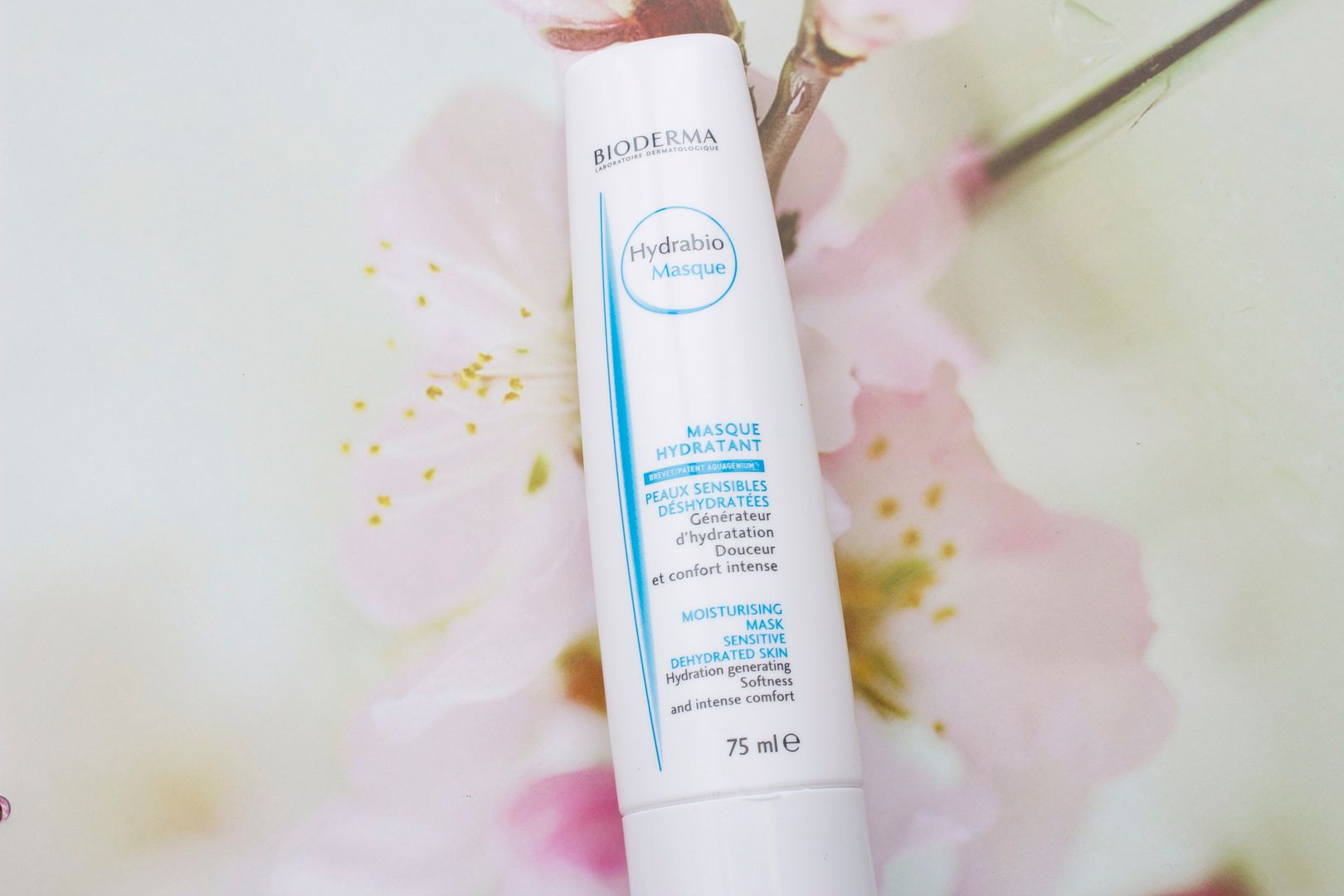 I must apologise as I'm a bit late on reviewing these products, I've had them for quite a while now and have been trialling them quite regularly. I have to say I'm very impressed.
All skin conditions suffer from dehydration thanks to climate, stress and pollution among other things, so the new Hydrabio range is aiming to combat this by retraining the skin to boost its natural hydration process and rebuild its defences. It's all very complicated, but all I know is that it seems to be doing what it says on the tin.
Both products contain Aquagenium®, which is a biological complex that stimulates the skin's ability to fully generate moisture, while locking in the essential moisture level on the skin's surface. I'm always very wary of using scrubs on my face as my skin is very sensitive but the Gentle Moisturising Scrub is really kind. Using it's magical powers it raises your skin's tolerance threshold while respecting the skin's sensitivity. It's also hypoallergenic, which is great for me and my skin is left feeling super soft and not harsh/stripped like many other scrubs leave it feeling.
I usually use the Moisturising Mask after the scrub and leave it on for about 10 minutes or so. It's a very thin mask that sinks in to the skin really well, leaving it feeling moisturised and hydrated. Used together these products can really help in the fight against dehydrated skin and I've seen real results in my own face. My skin feels much healthier and more glowing if that's possible. Most importantly it's feeling more hydrated so I'd really recommend picking these up if you can as they're definitely worth your hard-earned cash.
Have you tried the Bioderma Hydrabio Moisturising Mask and Scrub yet? Let me know what you thought of them in the comments.
*These items were gifted to me by the brand and I have given an honest review.