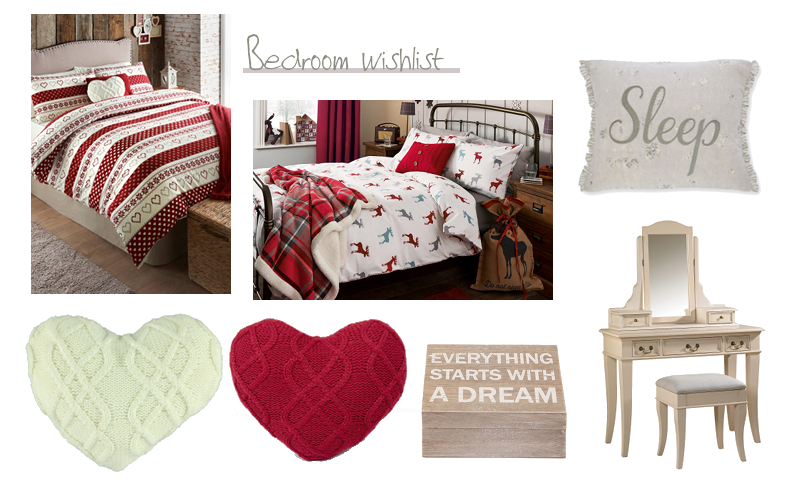 Well it seems as if I'm visiting every room of the house with my wishlists. This week it's the bedroom! My current bedroom is painted a chocolate brown colour and I actually really like it. It's the only room in the house that doesn't need redecorating but I still really enjoy switching up the different accessories and I have so much bedding, it's a bit ridiculous. I can't help buying more either.
Just look at the duvets I found here. The fairisle one is from Matalan and the Moose print one from Next. Both gorgeous! The only problem is that bedding has become so expensive. I usually buy my duvets from Primark as they're cheap and cheerful but it is nice to have one that is of a good quality. I'm not sure how long I'll be able to resist these two.
I really want a dressing table in my bedroom. At the moment I have a stack of shelves and they're really untidy. I'd just like somewhere I can sit in the mornings and do my hair and makeup. It would be nice to have everything organised together and not gathering dust. However, I wouldn't fork out £399 for this one I've featured…I am trying to find something a bit more reasonable!
What's on your bedroom wishlist?