Barry M Super Chic Shadow & Primer Palette - £6.49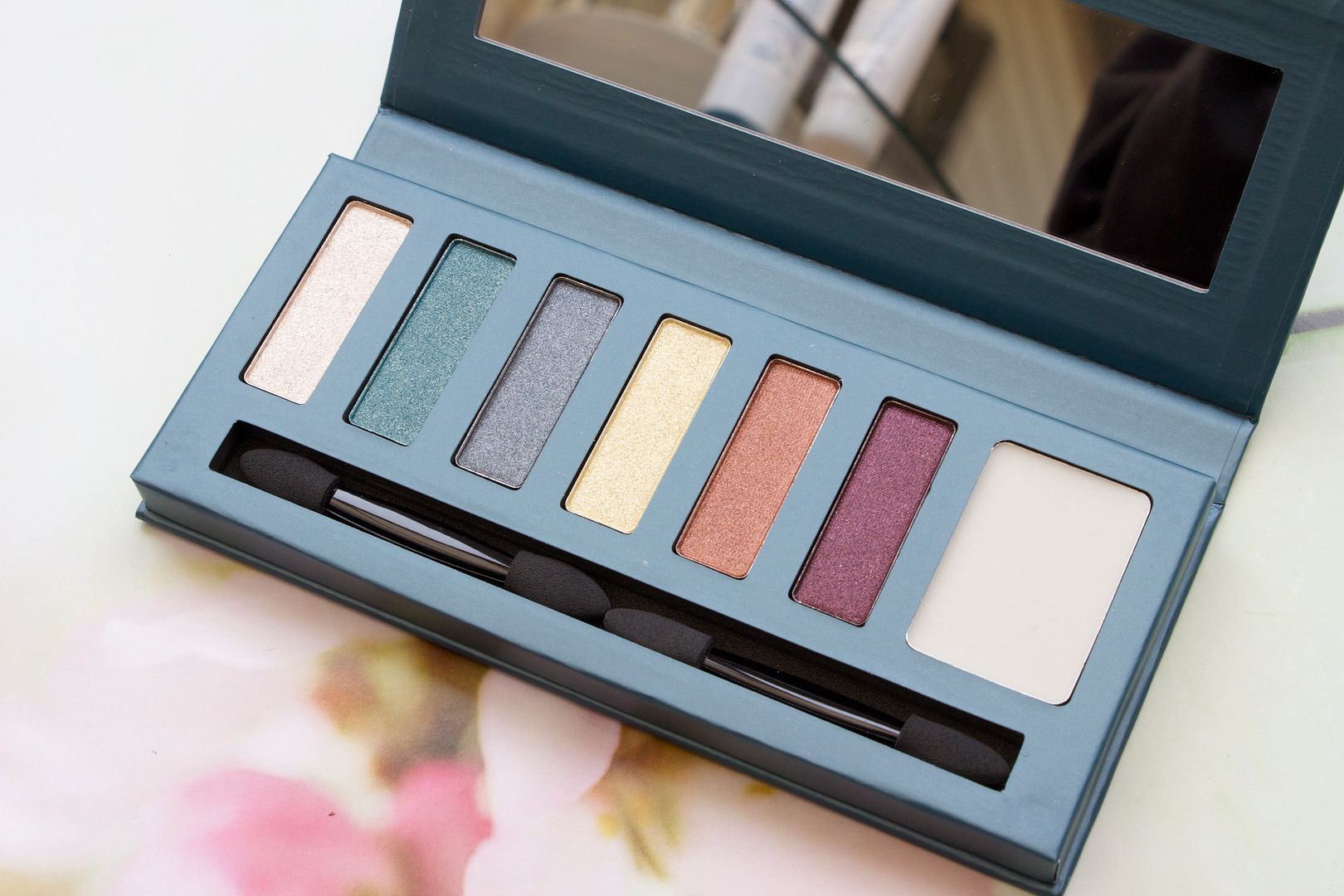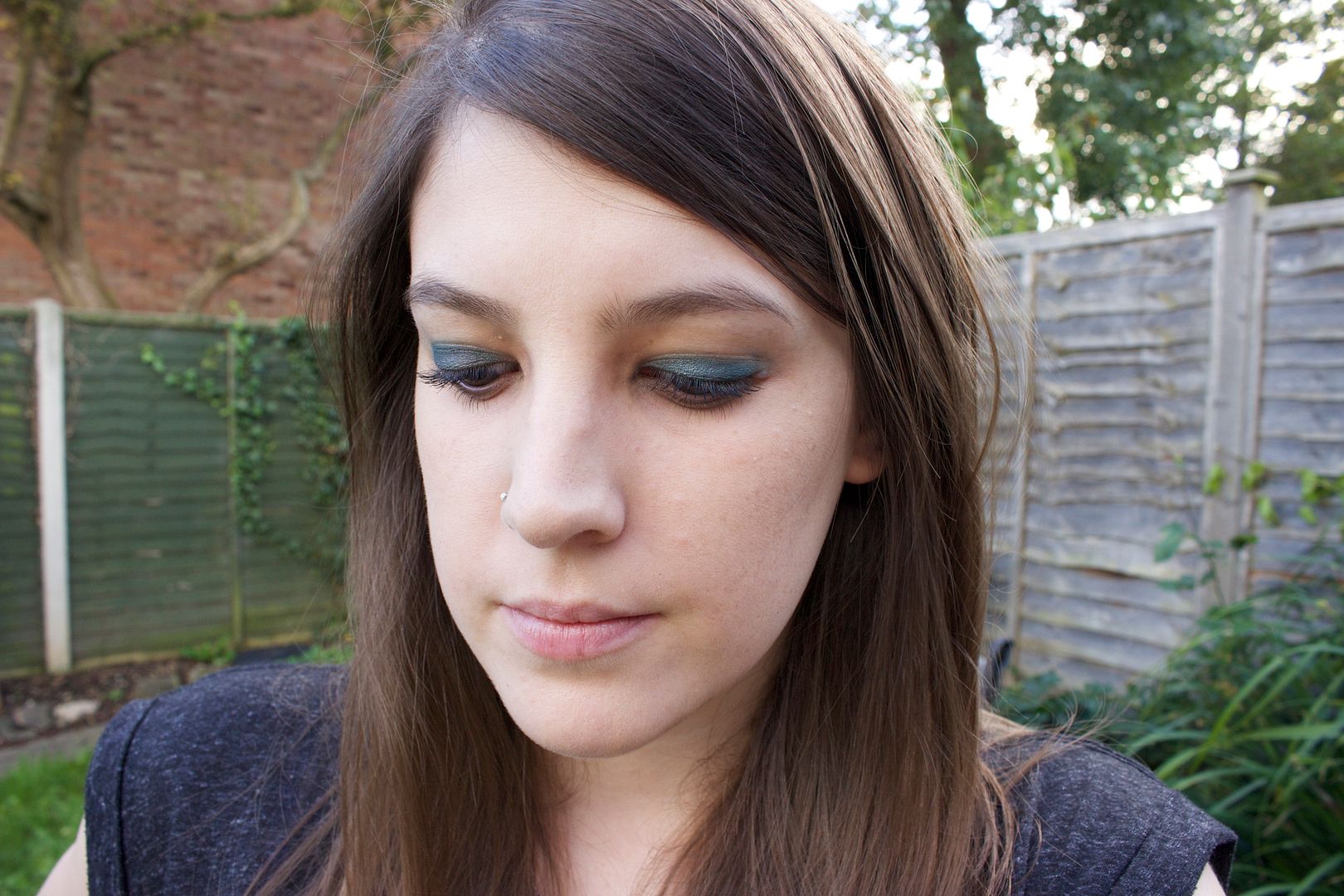 If you read this week's review of the Barry M
Starry Eyed palette
you would know that I was a bit disappointed with the application/blendability of the shadows, so I was a bit hesitant to try out the Super Chic Shadow & Primer Palette, however I really like it.
It's mostly made up of shimmer eyeshadows with a little eye primer on the end. The shadows themselves are really pigmented and apply really nicely, despite there being quite a bit of fall out. I really love the sparkly copper/red colour - it's great for a smokey eye and I actually added some of the gold sparkle shade, which looked great.
The green shade, as pictured above, is also really vibrant. Probably not something I'd wear on a daily basis but it would be great for a special occasion.
Overall I really like this palette. It's kind of autumnal but isn't completely full of nude/brown shades, which is nice. All of the shades are really wearable and last absolutely ages too. There is a teeny tiny downside and that is that the fall out of the eyeshadow goes all over the primer, making it unusable, which is a shame.
I would recommend this palette if like me you want to wear shades that are a bit different from your usual ones.
Have you tried the Super Chic Shadow & Primer Palette? Let me know your thoughts.