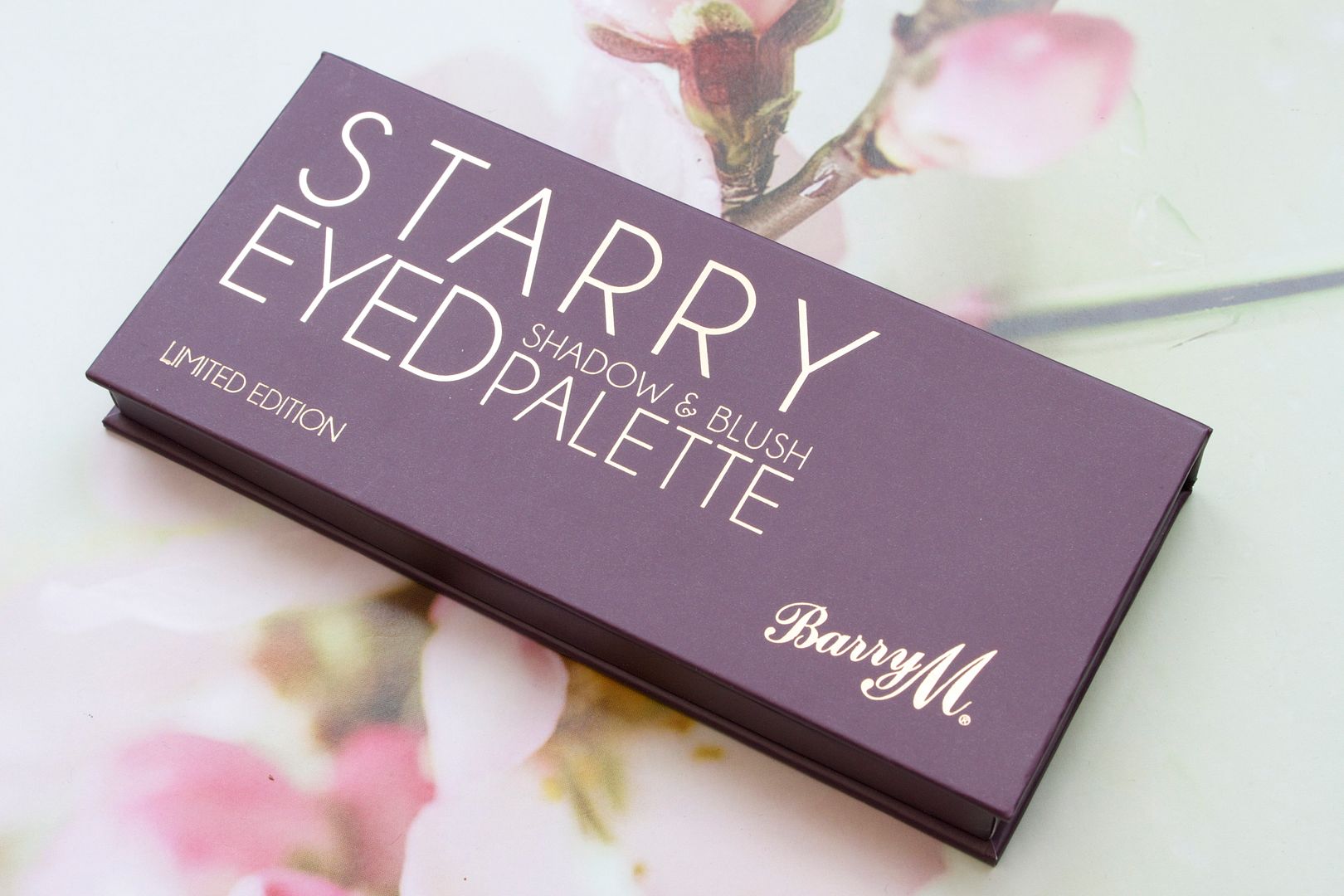 Barry M Limited Edition Starry Eyed Shadow & Blush Palette - £6.49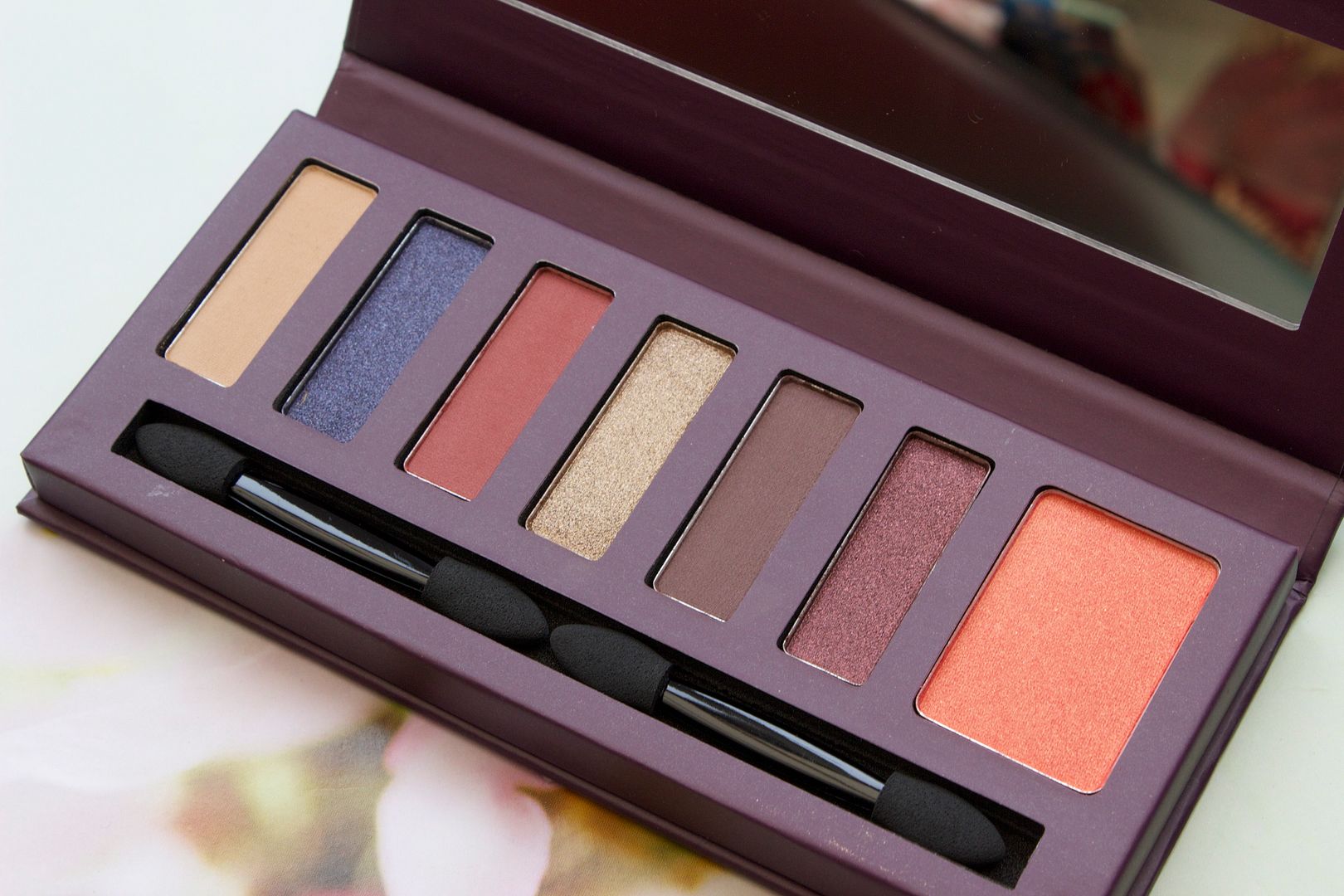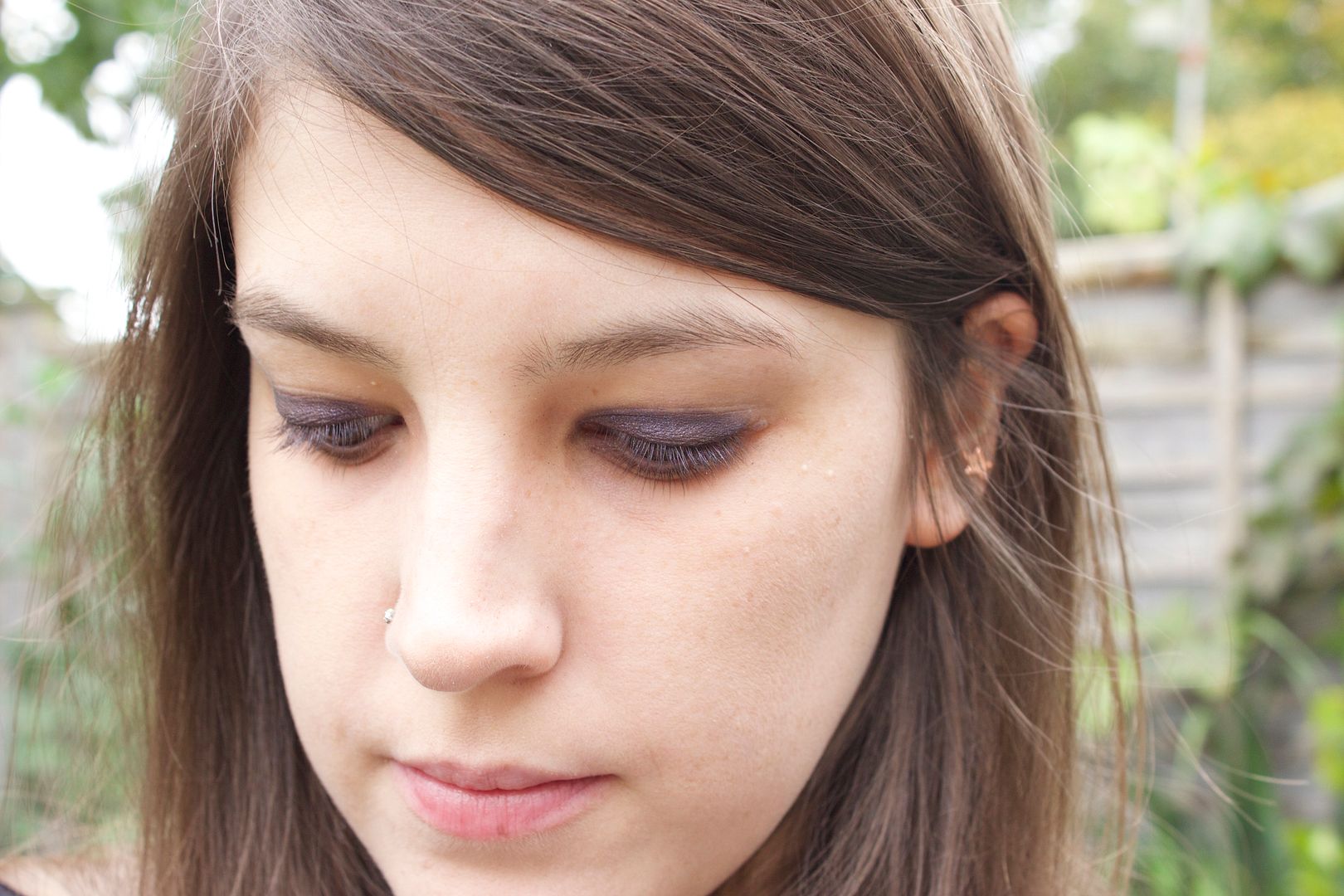 I recently bought the three new Barry M palettes and this is the first of three posts about them. I absolutely adored the original Natural Glow & Blush Palette and the more recent Summer Love Palette so I was really excited when I heard there were some new launches.
I recently gave the Limited Edition Starry Eyed Shadow & Blush Palette a try, which is full of gorgeous autumnal colours in mattes and shimmers.
While the shadows are gorgeous to look at, especially the shimmering ones, I found them a tad disappointing to apply. The first look above is made up of the rich red/gold and brown but I found they didn't blend together very well. You can't really see the gold shimmer in this look. I even added the shimmering red/brown shade at the end of the palette and I don't think this really worked either, which is a shame. The brown has really dominated the look, which isn't a problem if, like me, this is your usual go-to colour but it would be nice to see that spakle coming through. I think the shimmers work much better on their own or you could try adding a drop of water to create a more vibrant colour. I've actually seen them swatched on people's arms on other blogs and they look great individually.
I used the shimmering blue colour on its own in the second look above and this looks really great and vibrant, however this wouldn't really be a colour I'd wear on a regular basis. There was quite a bit of fall out on application with these shadows as well, which is a tad annoying.
Overall I think the palette is really pretty, with some great shades and a fab blusher to boot but it didn't really give the results I was looking for. It's fine if I want a brown/autumnal look but the blendability of the shadows left me feeling disappointed. There's no doubt I'll use it every now and then though.
Have you tried the Limited Edition Starry Eyed Shadow & Blush Palette yet? What did you think?