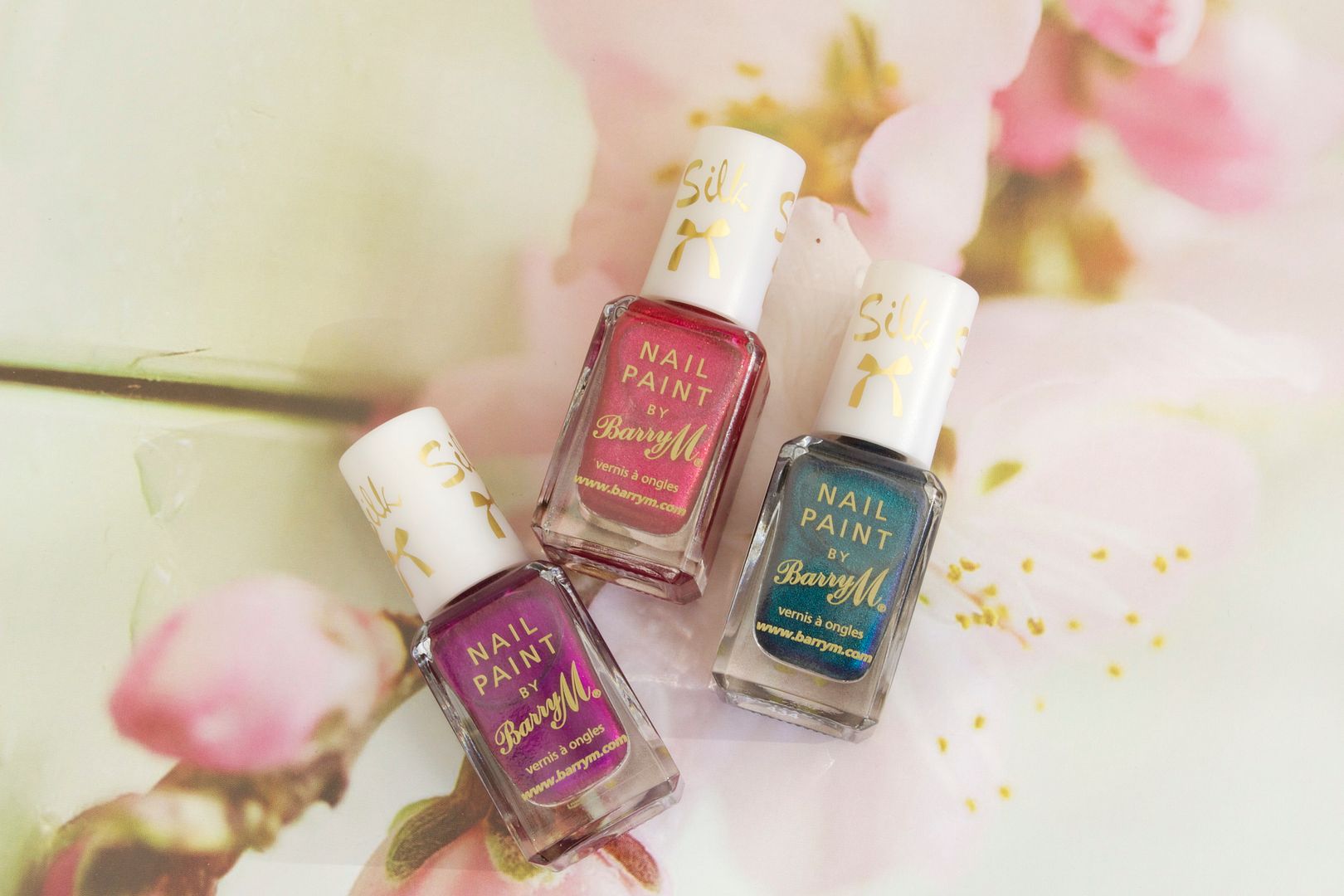 Barry M Autumn/Winter 2014 Silk nail paints - 3.99
From left to right: Orchid, Poppy, Forest
What are you doing to me and my bank balance, Barry M? It's really not good for me.
After the release of the amazing
autumn/winter gelly nail paints
, I thought that was it from this brand but oh no, here they are releasing yet more autumn-themed nail polishes, this time within their silk collection.
I was really impressed with the pastel goodness of the first
silk collection
so when I saw that a further three shades had been released, I immediately headed to my local Boots to see if they had any in stock. I was really surprised that they did to be honest.
As far as I know there's only three new shades and I really like that they're not your typical autumn colours. Orchid is a deep purple colour while Poppy pretty much takes after its namesake. Forest is a really pretty, dark green and all of the shades have the teeniest hint of shimmer.
They go onto the nails beautifully as they're lovely and thick. They dry in an instant and you only need one or two coats. They have really fab staying power too, with only minimal chipping after a few days. They've even passed the washing up test so they're pretty tough going.
I'd really recommend giving these a go if the new gelly paints aren't really your thing. The colours are gorgeous and very autumnal, they make me want to wrap up in a blanket in front of a fire immediately!
Have you tried Barry M's new silk collection, let me know your thoughts in the comments.