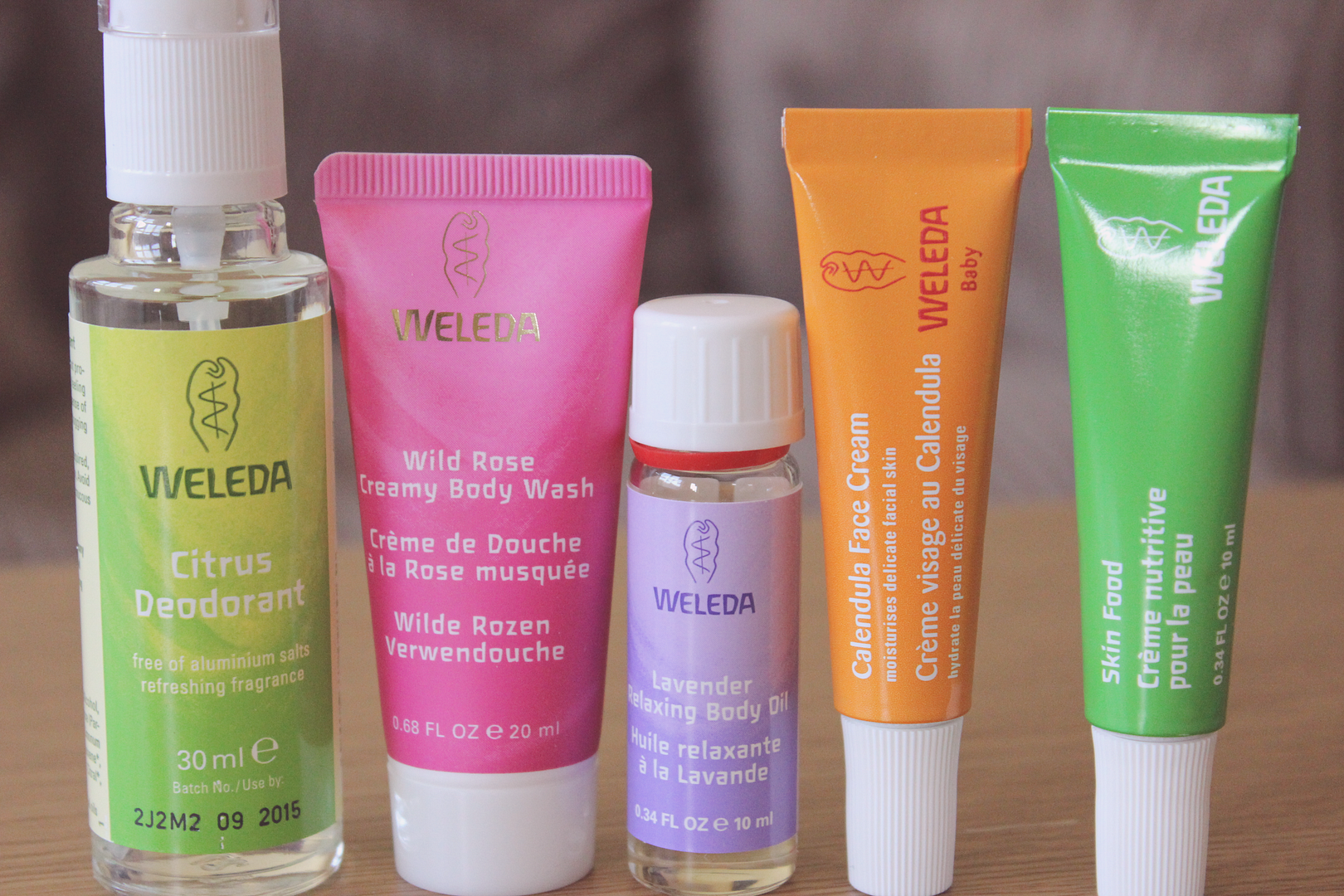 I was so glad to receive these Weleda mini products through the post recently. I tried Weleda when I received a bottle of body moisturiser in a past Glossybox and I really loved it.
The full range of Weleda minis are perfect for short getaways and last minute breaks. Unfortunately I won't be having any sort of break so I've been using the products on a daily basis and dreaming of far away tropical islands. Each of the items are sold separately for really reasonable prices. They are really great sizes for 'travel' items and you get a good deal of product for your money.
Each of the products smells gorgeous and I was particularly happy to receive a Lavender Body Oil as these are really great to add to a nice hot bath. I was also really interested to try out the Citrus Deodorant. I usually use one of the Dove wind-up roll ons, which cost around £5 and I've never used a fine spray like the Weleda one, but it was really lovely and made me feel nice and fresh after applying.
I would really recommend these. Even if you aren't going away travelling or on holiday they are great mini products to trial before splashing out on the full-sized product.